Nigeria: 2023 Elections In Jeopardy Because Of Office Attacks-INEC Chairman Mahmood Yakubu
By Joshua Samuel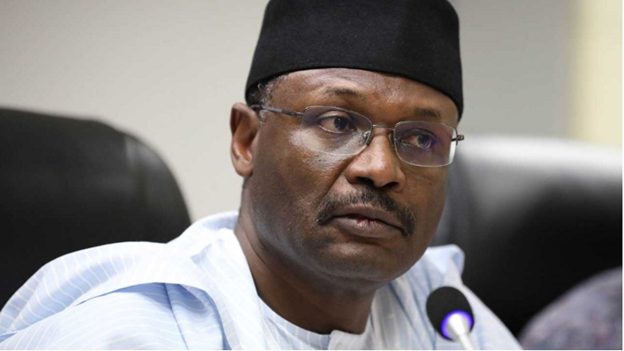 Mahmood Yakubu, the chairman of the Independent National Electoral Commission, or INEC, has emphasized the consequences of striking its offices before the general election of 2023.
Yakubu cautioned that, if not stopped, the string of attacks on INEC's facilities could jeopardize the 2023 general elections. He gave the warning yesterday in Abuja while speaking to the House of Representatives Ad-hoc Committee Inquiring the Attacks on Offices and Facilities of INEC.
The chairman of INEC emphasized that despite the Commission's resolve to continue with election preparations, the ongoing attacks on its facilities pose a severe concern. However, despite attacks on its facilities, Yakubu maintained that INEC will continue its preparedness for the upcoming elections of 2023.
However, if attacks like this keep happening at the rate they are now, the Commission would find it harder and harder to recover in time for the election, according to Yakubu. "We can recover if the attacks are stopped, but it will be very challenging for the Commission to recover if the attacks go on.
"The attacks have a significant impact on the general election planning. First, it would take time to reconstruct the destroyed facilities, particularly the offices.
Hooligans have recently stormed INEC offices in states like Imo, Enugu, Osun, Akwa Ibom, Anambra, Ogun, Lagos, Ondo, and Bayelsa.