Neuman & Esser Group Ups Stakes In Africa's Fight Against Energy Poverty
By Ajong Mbapndah L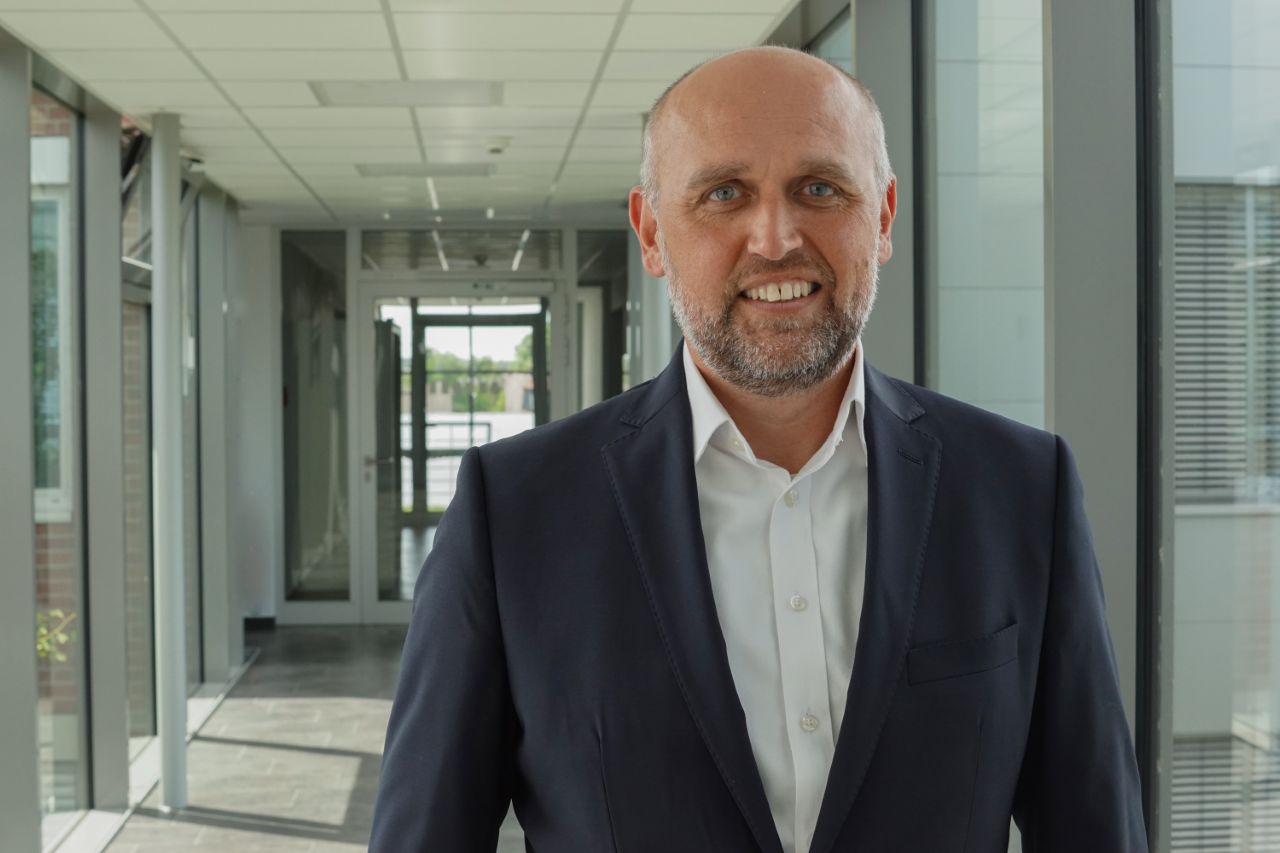 As Africa continues with its crusade against energy poverty, one of the companies it can count on is the Neuman & Esser Group-NEA. With growing footprints in Nigeria, Angola, Libya, South Africa, and Uganda, the family-owned Group with a global footprint is stepping up operations in Africa.
With its solid understanding of African realities and needs, NEA is firmly committed to helping the continent to change its energy fortunes in a positive way. Each trip to Africa energizes me by optimism and believe that we can improve by just doing and not talking and promising, says Dr. Jiří Rus, Sales Director for Africa at NEA. NEA has great products and a strong local content concept which can be ideal for the current energy needs of Africa, Dr. Jiří says in an exclusive interview with PAV.
Could you start by introducing the Neuman & Esser Group, its services and products?
Dr. Jiří Rus: NEUMAN & ESSER (NEA GROUP), founded 1830 in Aachen, Germany is a leading manufacturer of compressor solutions including piston compressors and high-pressure diaphragm compressors of HOFER as well as sealing elements for oscillating and rotating systems by STASSKOL. We offer comprehensive services for NEA brand and 12 OEM legacies. Our solutions serve all major applications in the Oil & Gas markets, Chemicals & Petrochemicals Industries, Food & Beverages, Renewable Energy and H2 Economy including H2 Mobility.
We are a family-owned company with around 1,300 employees having four production sites in Germany as well as two in the USA and 19 companies for sales and system engineering as well as service facilities at 10 strategic locations around the globe. We constantly enlarge our product range like for example incorporating HYTRON as a solution provider in the fields of engineering and system integration for PEM and alkaline electrolyzers as well as natural gas and ethanol reformers. We do have also many years of experiences around biomass. NEA GROUP also works intense on digitalization projects.
To be a family-owned German company means, that we are very much focused on quality and sustainability of our solutions and due to our long history, in everything we do, we have long-term perspectives and partnerships in mind.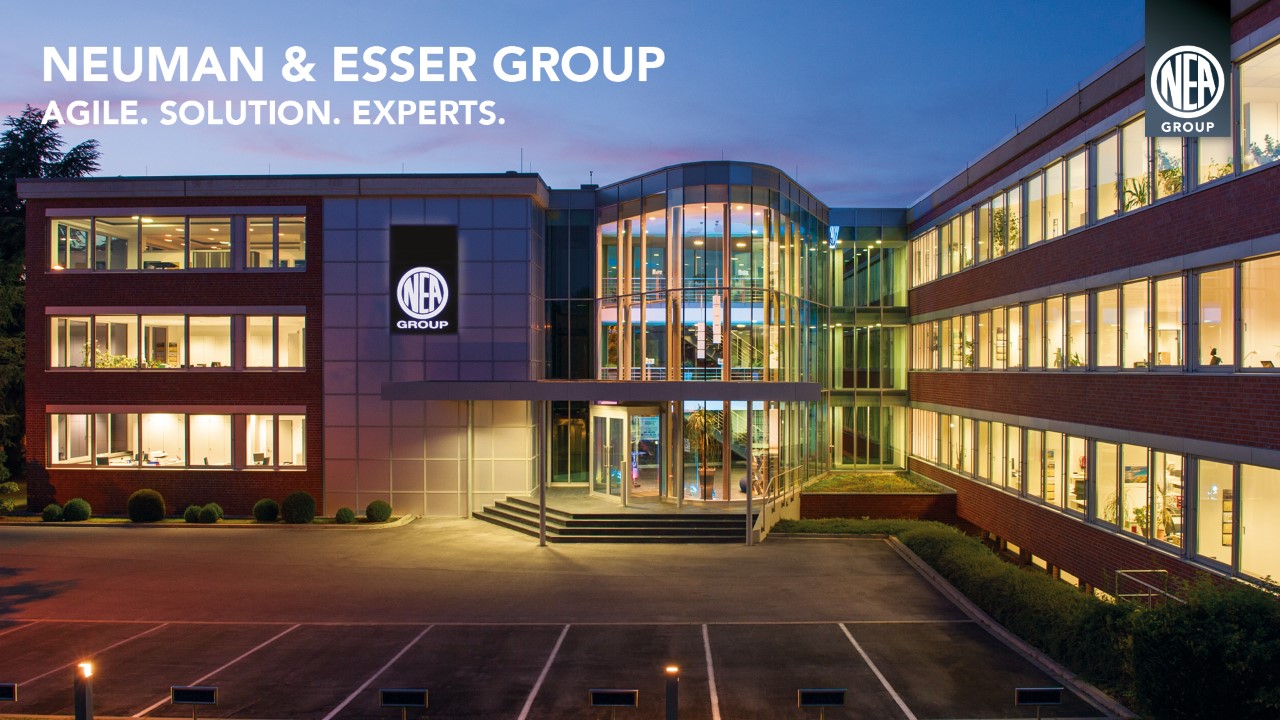 You are the Sales Director for Africa; may we know the nature of your African operations or networks as there stand now, and plans for the future?
Dr. Jiří Rus: NEA GROUP as mentioned above is traditionally acting quite global. We formed our vision scope into expressions: "Agile. Solution. Experts.". Especially the first part of it – Agile – has the Market Presence and Global Structure inside. Seeing our history, it is also important to understand, that we develop and focus all the time with long term set ups.
I personally also believe that business can be done only with proper understanding of local specifics and demands and this you can do only being present on the market. We have been present in Egypt for already many years with our own branch office in Cairo. We also placed many of our compressor systems around Africa in the past, where I would mention except Egypt also Libya, South Africa and Nigeria mainly. However, those were due to international EPC contracts and not due to our local presence.
As we want to provide to final end-users also professional aftermarket support, we agreed we need to do more. Because of that we formulated our 4 steps strategy plan for Africa. We aim to develop our footprint following selected markets to give us better understanding of the local needs. We have put this strategy in place in November last year and made significant progress since that time. We established NEUMAN & ESSER LIBYA as our JV; we signed agency agreements with our partners in South Africa (Rotamech (Pty) Ltd); Nigeria (Milat Nigeria Limited); Angola (Afori (SU) LDA) and just recently also in Uganda (Beta Projects Limited).
And this is just the beginning, we have our clear strategy to expand further. We would like to cover all possible markets, where we can offer our solutions, and which are interested to use our technology and also appreciate our commitments to local developments. Following our Africa strategy, we would like to develop our business set up in Africa to the size and network as we have in other regions.
Looking at Africa and its current needs or development priorities, what does the Neuman & Esser Group bring to the table, how will the continent benefit from your services?
Dr. Jiří Rus: I do see many areas of possible contribution of NEA GROUP into the development needs in Africa. We are active in many business and industry segments as I mentioned in our introduction. Except the business development, important driver for our strategy is the shocking fact, that more than 700 million people in Africa live in energy poverty. Moreover, many countries are raw material exporters, but the final products are imported. Which means that the value added remains abroad. We do see it as not OK. We believe that companies like us should also take the responsibility to help developing local industry around the world and not to concentrate this in only few countries. I believe that this is also aligned with the G7 countries commitment to help less developed markets.
We are coming with an offering of state-of-the-art compressor solutions for (not only) oil & gas segment for example. I know this is not the most trendy and popular segment these days, especially in our European environment. However, development of this segment can bring the change to Africa's standard of living the fastest. Without energy, you cannot start any industry and without industry, you cannot really develop. Moreover, Africa contributes by around 3.5% CO2 global emissions. This is not fair to limit the continent's development based on priorities of others. NEA GROUP comes with technology for upstream, midstream as well as downstream applications. Our solutions are very efficient and reliable equipped of course by latest digital technologies like monitoring and diagnostics and we provide customer tailored solutions to achieve optimal and efficient operation. All our compressors are produced in Germany, where we focus on very high-quality standards.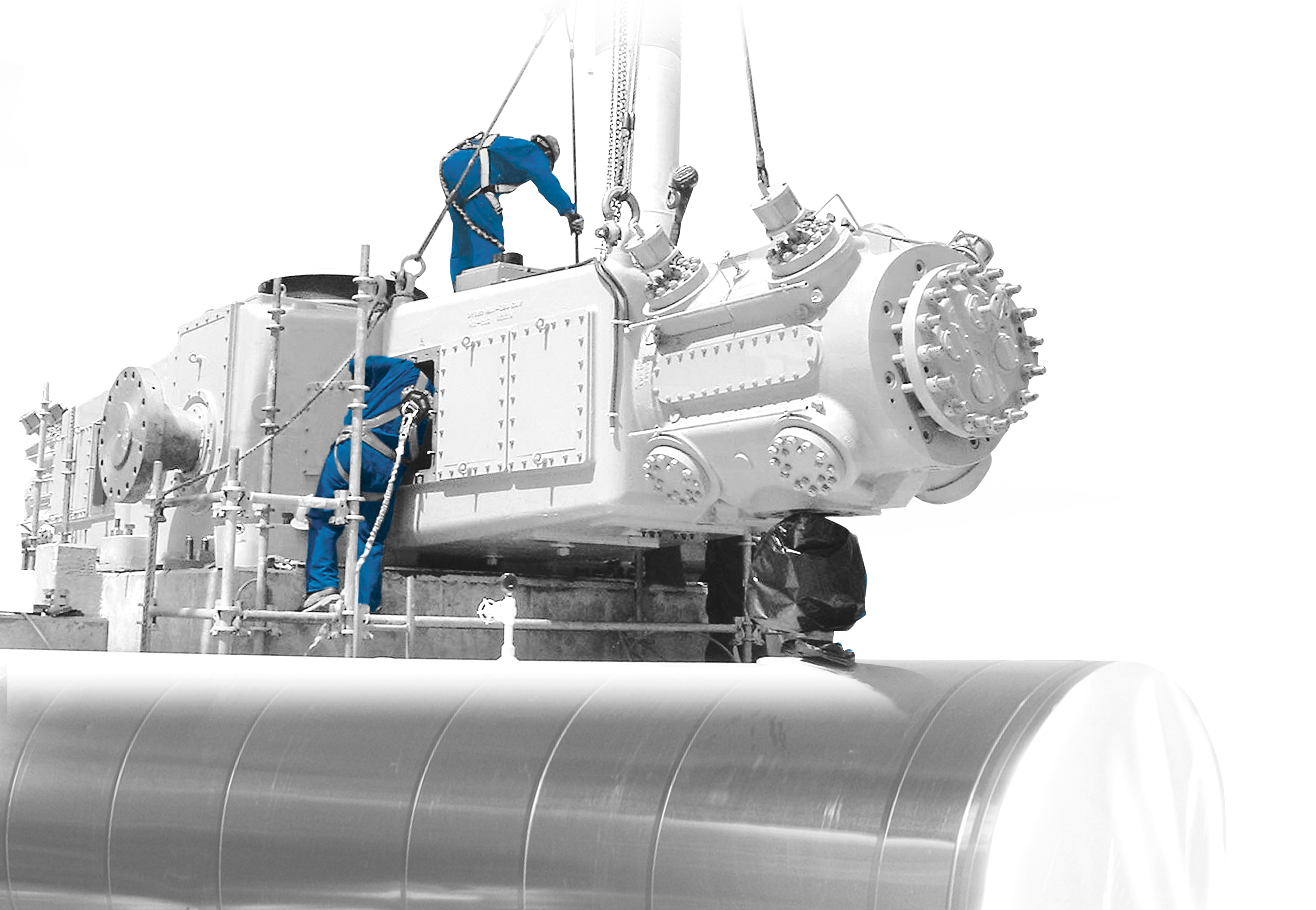 I believe we can contribute also on development of renewable energy segment. Except traditional compressor solutions that are applied in hydrogen, but also ammonia production, we have our own electrolyzers production too. We can provide not only supply of our modern equipment but can offer a consultancy by our Energy Solutions division. And talking about efficiency of processes, we do also see a great potential with the utilization of flair gas, where we also have a solution for.
And last, but not least, we are coming with a strong Local Content Concept. We are not an international giant company, that could finance a university for example. However, we see a great potential in our possible contribution to Local Content initiatives in Africa. We developed a solid concept for this, where we want to train local people in our training centers to be able to provide local support to our customers. We also support development of local workshops to enable our partners to make components repair locally. We are almost done with such a service workshop in South Africa with our business partner Rotamech and we have already executed several repair jobs there. Btw, we are planning to make an official opening of it during the first quarter of 2023 inviting customers and business partners to see it by themselves. We are developing the same in Nigeria with our partner Milat Nigeria and there are further plans coming soon for example in Tunisia. We want to have our partners more independent and provide this way local support keeping the high OEM standards. I believe this is for the benefit of both local society as well as customers.
May we know the nature of your recent trip to Uganda, how was the experience like and what was achieved in moving the NEUMAN & ESSER forward in its vision for Africa?
Dr. Jiří Rus: It was not the first time I came to Uganda. I like the country as well as people here. In general, I find open and positive minded people and it energizes me each time quite a lot. I of course did not come just for fun.
Uganda is a very interesting market for us. In terms of political and business environment it is a stable country, which is crucial for us due to our mindset to develop long-term relationships. And of course, business first. The oil & gas segment is developing in Uganda, and we would like to offer our solutions and experiences. We are participating on the tender at Tilenga Field for annulus compressors right now for example. There are also coming soon other projects like the new refinery and petrochemical plant etc. We of course want to propose our solutions for these.
I am impressed, how the government developed a strong and solid local content agenda guided by PAU. We would like to show that this can be met and followed also by manufacturers of such complex products like compressor systems. As Uganda is at the beginning of this path, we see a pity to apply the old-time business pattern of just procuring abroad, installing, operating and when you need any support, you must communicate with abroad based companies. It is not only more expensive, but it takes time. And time is money – especially in Oil & Gas.
We want to provide the solid after-market support as mentioned already before. However, in case of upstream applications in Tilenga Field for example, we can also create a program with partial assembly or even partial production and procuring of our systems locally in Uganda. Here, unfortunately, I was not very successful last week, as I did not find probably the correct people to talk about it. However, we finalized our agreement with company Beta Projects Limited, which is going to represent us in Uganda. It is a very strong local partner already active in this segment. What they do on construction side at Tilenga is amazing. I believe that we will be able to address our points much better now with their help. I feel it would be a pity for Uganda to lose such opportunity, as it would be the very first country in Africa, if I am not mistaken, which could have such a program at all. It would not be only about development of people and industry with related know-how transfer, but of course, part of the value added would be generated directly in Uganda.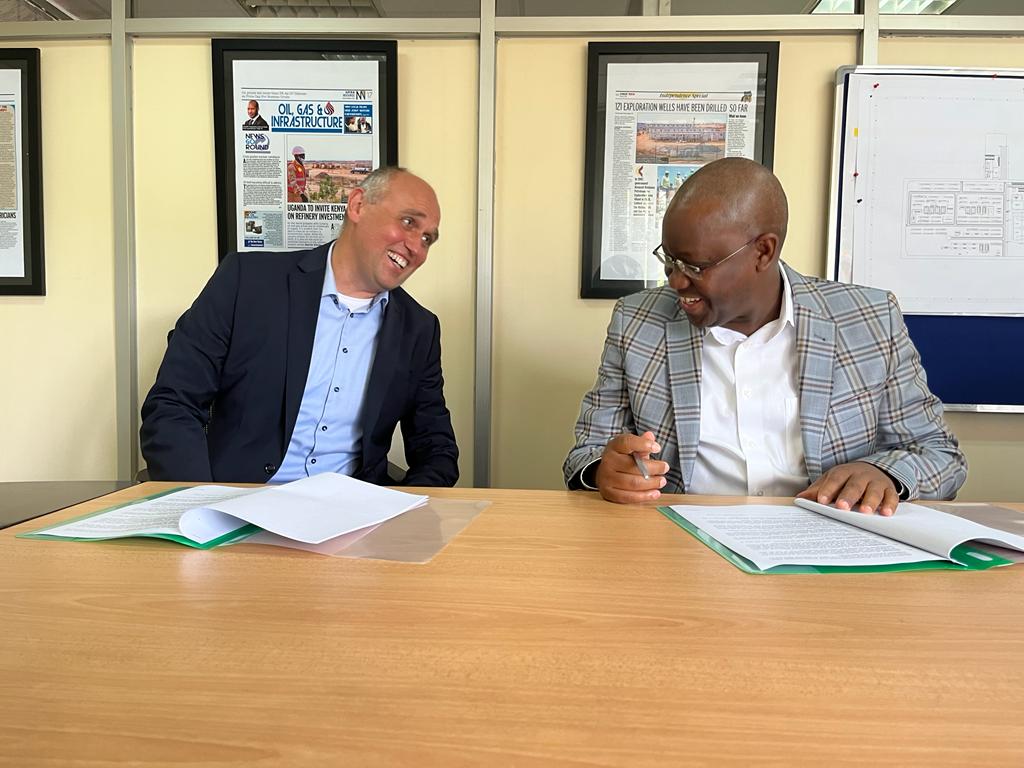 We will also like you to shed light on some of the other partnerships with the continent beginning with the partnership between the Neuman & Esser Group and Afori company, what is the expected outcome on this?
Dr. Jiří Rus: Afori (SU) LDA is our business partner in Angola. I came to Uganda directly from there. It follows the same principle and logic as all our local presence, NEA Africa Footprint if you wish, and the Local Content Concept. We do not have any installation in Angola at the moment. However, the market is very promising. There is an ambitious plan for refinery segment development. This will be soon followed I believe also by petrochemical and fertilizers initiatives. We should not forget about existing LNG and its probable extension. All those are segments, where our compressor systems can be applied. And as the same in Uganda or elsewhere, we would like to offer modern and efficient solutions keeping in mind the local content opportunities. When having hopefully success and being awarded for some projects, our business partner Afori will go the same direction as I described in case of South Africa and Rotamech. Just next week, we will start the first 2 weeks training program in Germany for technicians from Rotamech. This is the goal of us in each country.
The NEA GROUP was recently announced as a Gold sponsor of the African Refiners & Distributors Association, may we get more insights into this?
Dr. Jiří Rus: You understand from previous answers, that we are quite active in various segments. Refineries and downstream in general are traditionally our strongest segment with many years of experiences. I met with Mr. Anibor Kragha, Chief Executive of ARDA, back in May this year in Luanda at CAPE VIII conference. I was impressed about his focus and enthusiasm for the refinery segment development across Africa. Therefore, we followed together, and he showed me the concept of organization. They organize various workgroups. They support their partners as a kind of platform for the exchange of knowledge and experiences and they are fighting for the support of projects across Africa. I believe that we as NEA GROUP with our many years of experiences can contribute a lot by sharing and showcasing. We are happy to have a chance to meet inside of ARDA group with various companies and people and offer our know-how. Of course, I see that as a great opportunity for a good networking, which is all the time very important in our business.
What is the ideal profile of projects or countries that the NEA GROUP is looking to expand to in Africa?
Dr. Jiří Rus: I would not necessarily try to describe the "ideal profile". We are happy and open to investigate any opportunity from any of the industry segments we are in. We are ready to start small in the market by supporting projects development, but of course the aim is to win such projects and have a chance to implement our Africa strategy steps – means, to develop local field service technicians, local service workshops and become to be recognized as a "locally present international OEM". This is our goal.
If anyone would know about a project in the country, where we are not present at the moment, please, let us know. We are very flexible in setting up. We want to follow the market needs and not as it was in the past quite often, that we set the strategy and priority and we rigidly follow that. People should recognize NEA GROUP as a modern, flexible company that is easy to deal with, and that is happy to listen to the market and not to "teach the market".
With all these slow but steady steps the NEA GROUP has been making, how satisfied are you with reception you have received and how do you envisage the future?
Dr. Jiří Rus: I cannot agree with "slow but steady". We achieved a lot in only one year. We have our branch office in Libya; we have strong business partners in South Africa and Nigeria, where we are busy on finishing local workshops, we will have the first training of people from there already next week. We have newly also our business partners in Angola and Uganda; we already participate on several projects in the offer biding phase. This is much more, than we were expecting ourselves to achieve within one year. Yes, there is an intense work behind, a lot of time "on the way", but it is everything except slow. And all that is possible only due to readiness and openness of markets and people in Africa.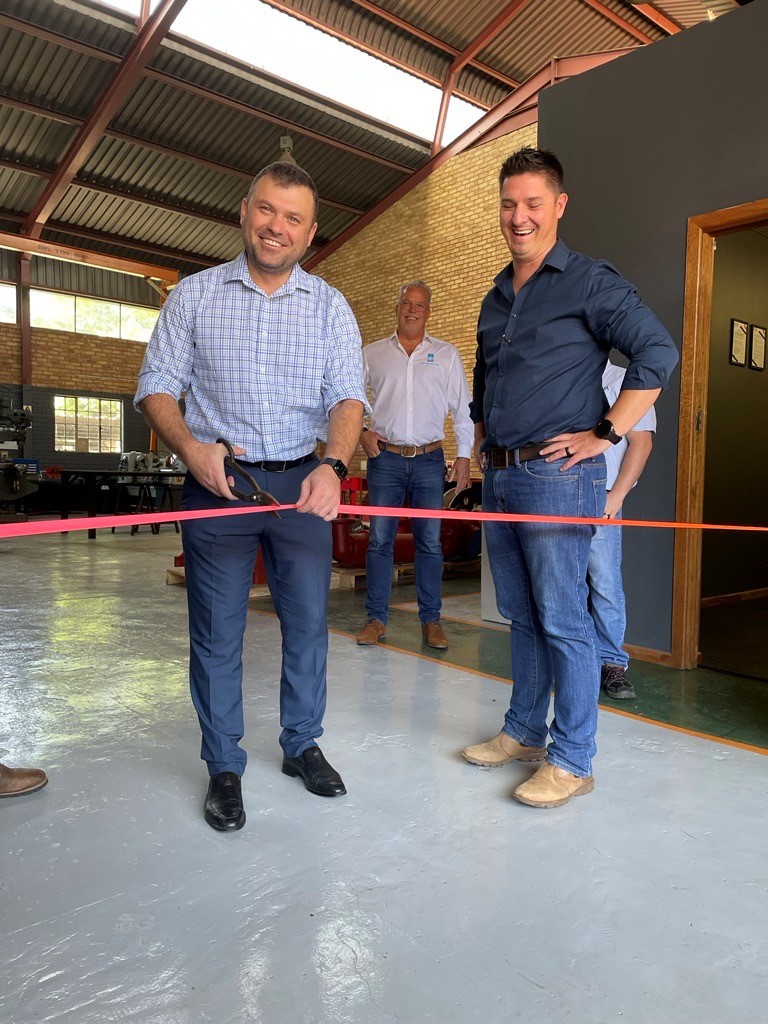 I believe that this speed of development will continue also the next 1-2 years. However, there will have to come a slight modification of our actions soon. We do not want to only enter many markets, we want to come and work on development of relationships, our support and presence. When we come to any market, we understand it as a kind of our commitment to also work intensely there and not to have only "a pin on the map".
My friend Mr. NJ Ayuk JD, Executive Chairman at Africa Energy Chamber, has a great slogan: Making Energy Poverty History by 2030. I would be happy to see that we as NEA GROUP will have a chance to contribute to that. I believe we have great products combined with a strong Local Content Concept, which Africa can benefit very much from. We as a company are committed to make that happen and I am happy to be part of this game. As said already: "Each trip to Africa energizes me by optimism and believe that we can improve by just doing and not talking and promising!"
**Culled fromDecemberIssue ofPAVMagazine