Trending
Mozambique:2022 Sees $35m Boone In Ransoms For Kidnapping Industry This Year
By Jorge Joaquim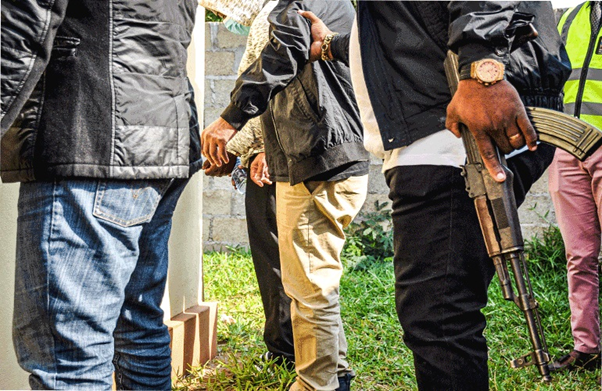 The kidnapping industry moved $35 mn in the first 11 months of the year, according to the Vice President of the Confederation of Mozambican Economic Associations (CTA), Prakash Prehlad.
Speaking during the workshop on "Money Laundering and Terrorism Financing," Prehlad explained that the transactions suspected of money laundering can arise both from the lack of mastery of regulatory norms, as well as criminal or illegal activities, with an emphasis on kidnapping.
"Our estimate is that the kidnapping industry has moved about MZN2.2BN ($35m), an amount that will sequentially generate need for money laundering. So, combating kidnapping is part of the anti-money laundering matrix"
He warned about the increase in smuggling of goods and wildlife products, stating that this phenomenon represents another major external threat to money laundering in Mozambique.
Meanwhile, another businessman was kidnapped last week. Hayyum Alimamade was kidnapped by unknown armed men in front of one of his business ventures, recently opened in Fomento neighbourhood, in Matola municipality, Maputo province.
The businessman owns an ice cream parlour, a shopping centre and a group of shops selling clothes and children's items.
According to investigative journalist Marcelo Mosse, this is not the first case of kidnapping in the family of Hayyum Alimamade, and his children have already been victims.
The kidnappings have been going on for more than a decade and are largely of Asian-origin Mozambique business people and their families. They are having an impact on investment, and some businesspeople are leaving.