Malawi Starts Malaria Vaccine Administration
By Joseph Dumbula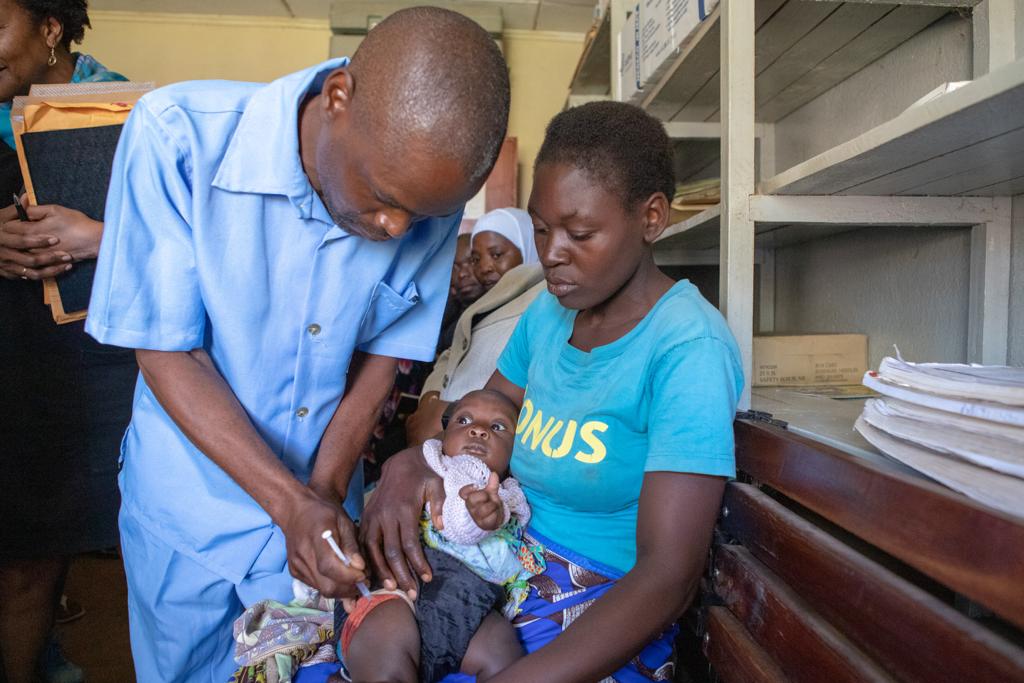 Malawi has launched a Malaria Vaccination Programme which is targeting all children under the age of five, an initiative which authorities say will help save millions of lives in the Southern African nation.
The programme currently targets 330, 000 Children in the first phase which will be implemented in the 11 districts including Karonga, Nkhatabay, Ntchisi, Mchinji, Lilongwe rural, Mangochi Machinga Balaka, Phalombe, Chikwawa, and Nsanje.
The RTS vaccine which has reportedly taken more than three decades in the making was developed by pharmaceutical company GSK.
According to, Dr Charles Mwansambo, Secretary for Health in the ministry of Health said the Vaccine is given in four doses in children from 5 months of age.
Earlier at the launch, Dr Neema Kimambo, Country Representative for the World Health Organization said the vaccine is a complementary tool to all other interventions.
The vaccine however comes at a time when the ministry of health has disclosed that Malawi has cut malaria deaths by 50 percent from 23 deaths per 100,000 population in 2016 to 12 deaths per 100,000 in 2021.
Malaria is endemic throughout Malawi and continues to be a major public health problem with an estimated 6 million cases occurring annually. It is the leading cause of morbidity and mortality especially in children under five years of age and pregnant women. According to the Health Management Information System (HMIS) report, malaria accounts for about 34% of all outpatient visits and 18% of all hospital deaths.
Malaria is also seen as a major contributor to the poor health indicators in Malawi. It is estimated that a large proportion of Malawi's workforce loses about 15-25 days a year due to malaria with families spending about 28% of their yearly income to treat malaria.