Kenya:We Are In Danger Of Sliding Back To The Dark Days, Raila Odinga Raises Alarm
By Samuel Ouma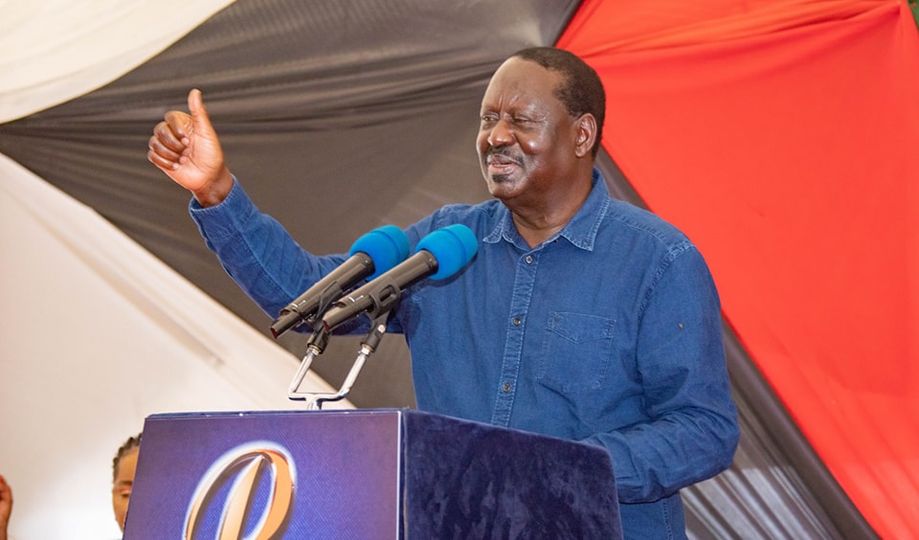 Kenya's opposition leader Raila Odinga on Friday accused the government of trying to capture the independent institutions to establish a dictatorial rule.
According to the Azimio coalition leader, President William is using his power to mutilate the 2010 constitution, which he did not support.
While protesting the suspension of four Independent Electoral and Boundaries Commissioners (IEBC) commissioners, Odinga wondered why IEBC chair Wafula Chebukati did not face the Justice and Legal Affairs Committee (JLAC) of the National Assembly despite being indicted by the Supreme Court.
"The outcome was pre-determined and there was clearly no need for JLAC to spend taxpayers' purporting to be giving a hearing to the four commissioners. We have said before and we will say it again. The tribulations of the commissioners are not about 2022 elections. This is about 2027 elections," said Odinga.
The Former Prime Minister claimed the four commissioners are being forced out to give room for Ruto's allies a chance to rig 2027 elections in favour of the government.
"The government is amending the laws governing the appointment of IEBC commissioners to allow the administration complete leeway to pack the commission with its henchmen. We have gone back way before the Inter-Parties Parliamentary Group deal that allowed the government and Opposition specific numbers at the commission.
Odinga threatened to call for a nationwide protest against the ouster of the commissioners and state capture of the independent institutions.
AU special envoy claimed the criminal justice system is collapsing, security sector and IEBC are being intimidated so that they can be captured fully.
He further revealed that the Parliament has been captured through bribery and blackmail, with MPs being bought to shift sides and dance to the Executive's tune.
"If all these institutions submit to the government's schemes, we are in real danger of losing everything we have fought for and won over the last 30 years," Odinga warned.
The ODM party leader vowed not to sit and watch while Kenya is taken back to the days when Parliament changed or enacted very serious laws within minutes at the behest of the Executive.
"We are here to announce that we will not allow this regime to take us back to the days when police were mere hit squads doing the bidding of the president," he added.
As the opposition, he promised they will not allow the East African country to return to the era when members of one or two communities ran public service because the president was insecure and saw enemies out of every tribe other than his.
"We are witnessing extremely skewed appointments to public office by this administration."