How Africa Can Seize The US Opportunity To Improve Its Industries
By Faustine Ngila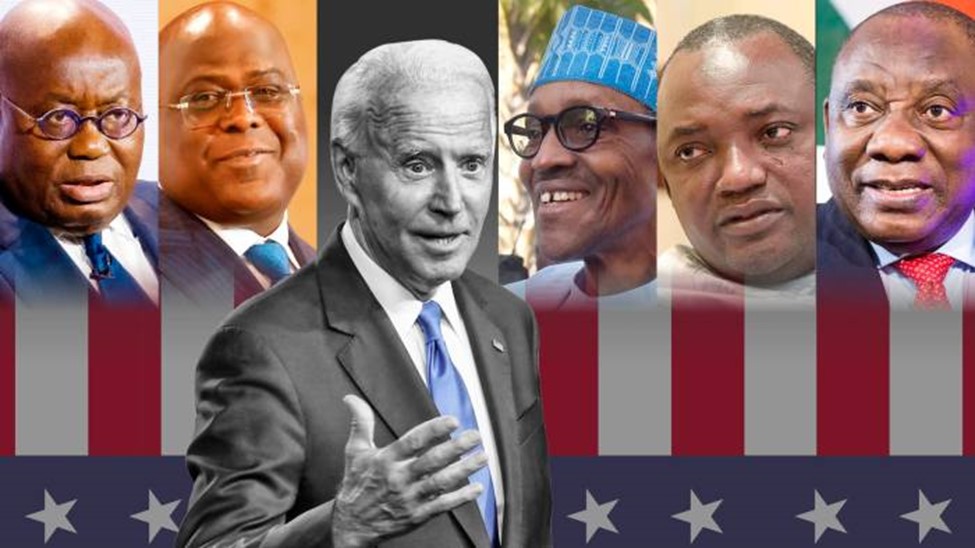 The United States finds Africa an emerging critical ally in its quest to maintain a firm grip on the global economy, even as the European Union and China also scramble for a share of the world's most potential market.
But other than economic ties, the Biden administration views Africa from a lens of geopolitics, stressing in a recent presser ahead of the US-Africa Business Summit in Washington that will kick off on Dec. 13 that "the summit is really rooted in the recognition that Africa is a key geopolitical player, one that is shaping our present and will shape our future." Biden has invited 49 African heads of state.
National Security Council Senior Advisor for the U.S.-Africa Leaders' Summit Dana Banks emphasized the belief by the world's biggest economy that Africa will shape the global economy and provide a balancing act in geopolitics.
"With one of the world's fastest-growing populations, largest free trade area, most diverse ecosystems, and one of the largest regional voting groups in the United Nations, African contributions, partnerships, and leadership are essential to meeting this era's defining challenges," Banks said. "Africa will shape not just the future of African people but of the world."
Ahead of the three-day Washington Summit, Robert Scott, Deputy Assistant Secretary of State, Bureau of African Affairs told the press that on top of the business and trade agenda, there will be discussions on civil society, peace, security, climate change, governance, the creative industry, education, and energy.
"The second day will be dedicated to the U.S.-Africa Business Forum. And the third day will be the leaders' day, obviously, with President Biden and heads of delegation, heads of state from the continent involved," Scott noted.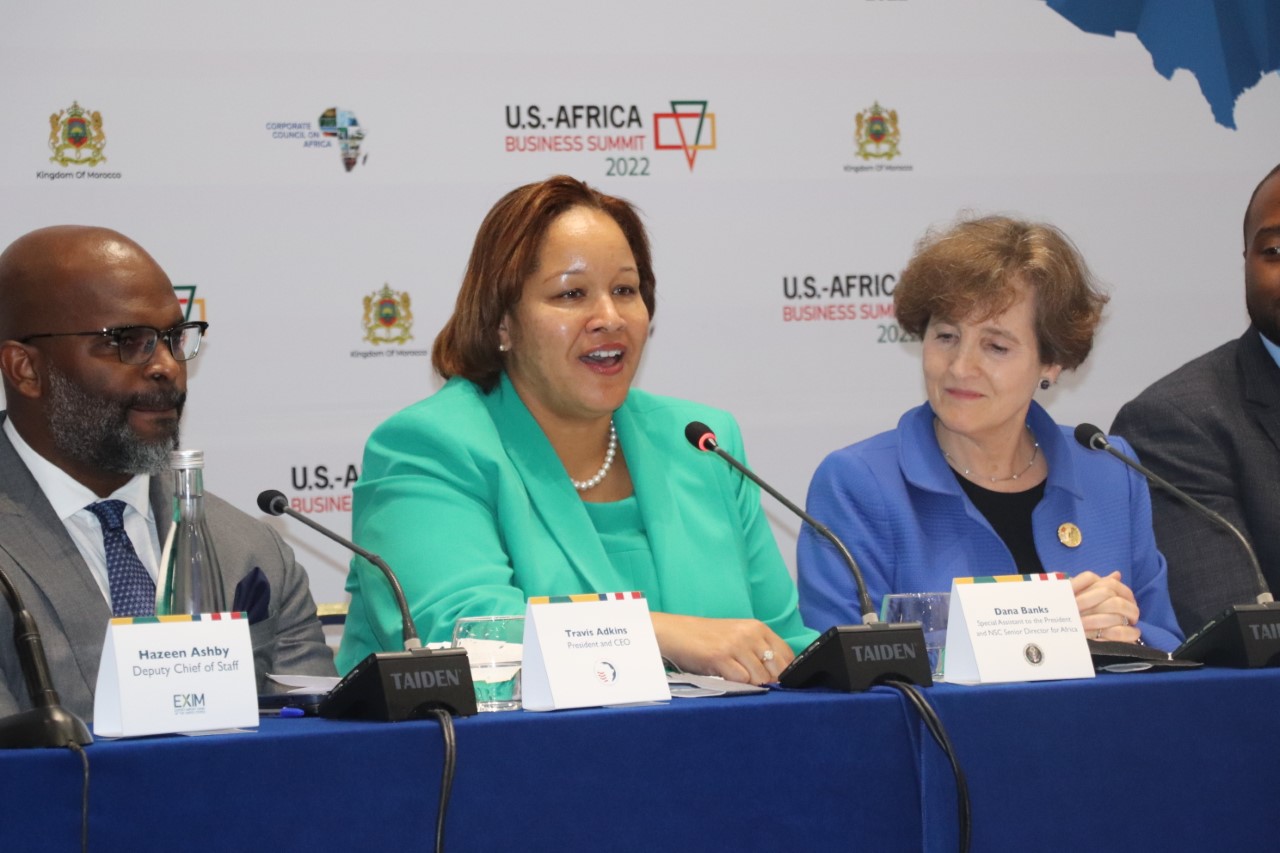 During the 14th US-Africa Business Summit held in Marrakech, Morocco in July, Vice President Kamala Harris acknowledged the challenges that the continent still grapples with, promising that the US would work alongside African leaders to "address these issues, in furtherance of the African Union's Agenda 2063."
Africa is currently facing a myriad of economic hurdles. Some of them, such as the millions of people facing hunger in the Horn of Africa Region, over a million who were displaced by floods in Nigeria where over 600 lives were lost, are due to climate change.
"To this end, since October last year, the United States has pledged more than $7 billion in humanitarian and food security assistance across Africa," Harris said. In July, the US Agency for International Development (USAID) provided $1.3 billion in additional critical humanitarian and development assistance to help stave off mass starvation and deaths in Ethiopia, Kenya, and Somalia.
But Africa faces more bottlenecks, especially in the financing of its industries. And that is largely seen to be the centre of discussions in Washington. At the Morocco summit, it emerged that despite efforts by the African Development Bank (AfDB) to close the infrastructural financing gap, the continent still requires between $130 billion and $170 billion every year to build better infrastructure in the form of regional projects in energy, transport, ICT, and water.
"Public funds will not be sufficient in these challenging times. We have to look for additional capital from development partners, the private sector and institutional investors," chair of the Africa 50 board and CEO of AfDB Akinwumi Adesina told delegates.
Th UN estimates the health financing deficit in Africa at $66 billion annually, with only three African governments meeting the Abuja Declaration's 15% allocation of gross domestic product (GDP) for health.
With the medical equipment market in the continent is projected to hit $7 billion by 2027, health industry leaders at the Morocco summit urged US-based drug manufacturers to set up manufacturing plants in Africa so the continent can get a share of Big Pharma's billions.
But Africa was urged to prepare a conducive environment for this to happen. "Private sector investments into universal health coverage will have the most impact but only when supported by regulatory systems that set ethical frameworks, ensure the quality of products and services, and accelerate access and recognize the value of these products," said Alain Barry, north and west Africa external affairs director at American multinational pharmaceutical company MSD.
Agricultural enterprises, which are the backbone of food security in sub-Saharan Africa, face a $74.5 billion funding gap, according to a survey by Scotland-based Commercial Agriculture for Smallholders and Agribusiness (Casa) program.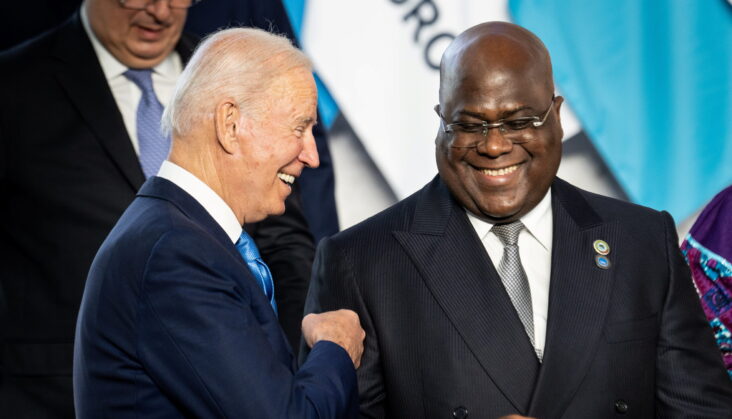 The World Bank estimates that for Africa to achieve universal connectivity by 2030,  an investment of $100 billion is required but as of May 2022, only 36% of Africans were connected to the internet compared to a global average of 62.5%.
But Africa should not be looking for foreign aid from the US because several studies have shown that foreign aid has failed to deliver sustainable economic growth and poverty reduction, and the best way would be through attracting foreign investment and exporting more of its own goods.
The President and CEO of the Corporate Council on Africa (CCA) Florizelle Liser noted that "institutional investors contribute $100 trillion to global funding" with 45% of it coming from the US. For Africa to get a substantial percentage of this amount  to finance its enormous gaps, it means industrial and institutional business streamlining to access the US market and export more.
Under the African Growth and Opportunity Act (AGOA), for instance, US goods and services trade with South Africa totaled an estimated $17.8 billion in 2019. Exports were $8.0 billion; imports were $9.8 billion. The U.S. goods and services trade deficit with South Africa was $1.8 billion.
Banking on the huge potential of its AfCFTA project which kicked off this year, Africa is gradually positioning itself as the top global business destination, where the US can access as a single market of over 1.3 billion people.
Amid its challenges, Africa is optimistic that its close ties with the US could help it leapfrog them.
"Since launching Prosper Africa two years ago, the U.S. government has already supported 800 two-way trade and investment deals in 45 countries, worth an estimated $50 billion dollars," said Washington-based Millennium Challenge Corporation's (MCC) Chief Executive Officer, Alice Albright in Morocco. MCC has invested more than $1 billion in the country.
**Culled from December Issue of PAV Magazine