High-Level Kenyan Coffee and Tea Roundtable To Grace USA-African Leaders Summit
By Sam Ouma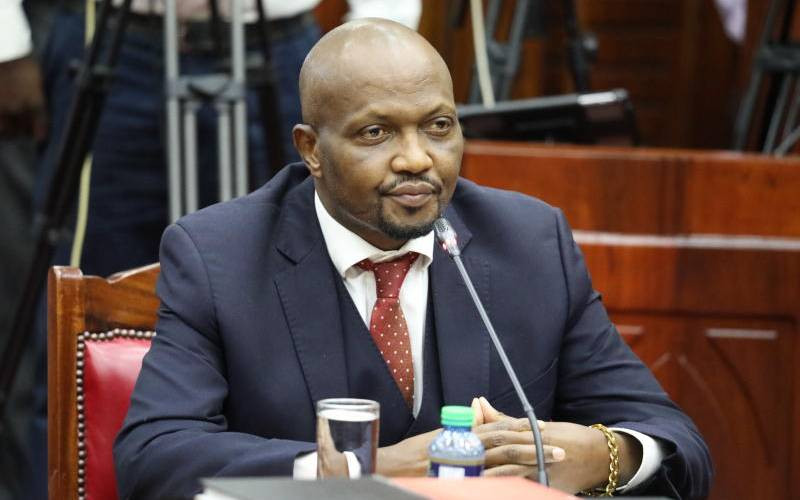 A high-level Kenyan coffee and tea roundtable is set to take place on December 12, 2022, in Washington, DC. Facilitated by Scribe Strategies and Advisors Inc. and The Constituency for Africa, keynote speakers during the event will include Moses Kuria, Cabinet Secretary of the Ministry of Trade, Investment and Industry of the Republic of Kenya.
Others includeMelvin Foote, the President, and CEO of The Constituency For Africa.
Moses Kuria's led Ministry is mandated to carry out crucial tasks on behalf of the government, namely, establish and enforce standards for business practices, promote the sound development of foreign and domestic trade, issue Import and Export Permits, and control quality of goods and commodity imported into and exported from the Country.
The Ministry also implements an efficient and effective trade management system, including pre-shipment Inspection of imports and exports and monitoring and regulating prices of essential goods.
The event comes ahead of the US-Africa Business Forum slated for December 14, 2022, which is part of the US-Africa Leaders' Summit and also the US/ Kenya Strategic investment partnership (SIP) trade negotiations that resumes next year. Synchronization  of both these countries standards and policy in the Agriculture chapter would  provide a superior enabling environment for trade in agricultural products and services.
The US has been Kenya's long-term trade partner for decades. The United States is Kenya's largest export destination and its seventh-largest import source. Kenyan exports to the United States include clothing, coffee, and tea. Over 15 Major tea and coffee organizations from US will participate.
Apart from trade, the two countries have also partnered in various areas, such as academics, technology, culture, and sports. The United States is also the leading source of tourists to Kenya.
Scribe Strategies and Advisors Inc builds global business relationships by leveraging its considerable network of contacts on behalf of clients, complemented by development of successful strategies and insightful analysis. Scribe's custom-tailored analyses, coupled with extensive communications expertise, and geographic experience, enable its clients to succeed. Its strategic guidance leads clients to make intelligent business decisions, avoid the wrong ones, and positions them to thrive, even in the most complex markets and economic environments.
With over three decades in business, the Constituency for Africa Washington, D.C.-based network of organizations, groups and individuals committed to the progress and empowerment of Africa and African people worldwide. CFA's mission is to build public and private support for Africa, and to help shape U.S. policies towards Africa.