D.R.Congo: Blinken Talks Security and Humanitarian Crisis With Tshisekedi
By Ajong Mbapndah L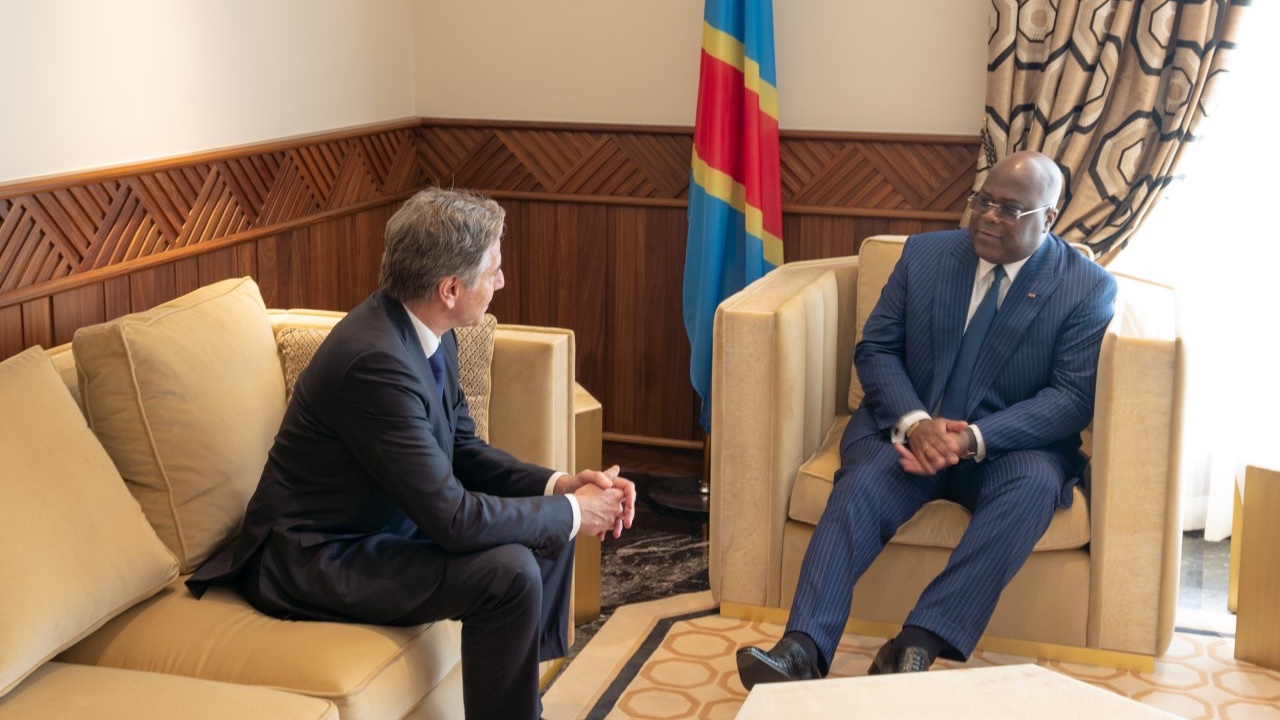 US Secretary Anthony Blinken on Tuesday sent a message of condolences to families that lost their loved ones in the Kishishe massacre in Eastern the Democratic of Congo.
Blinken delivered the message when he met DRC President Felix Tshisekedi in Washington DC, where he also expressed concerns for the hundreds of thousands of displaced individuals.
In a statement, the White House said the two leaders discussed security and humanitarian crisis in the African nation. The duo agreed on the importance of immediate implementation of the November 23 communiqué following the Luanda Mini-Summit on Peace and Security.
The communique entailed a cessation of hostilities, the M23 armed group's withdrawal, an end to state support to armed groups, condemnation of hate speech, and the resumption of consultations between the DRC government and domestic armed groups through the Nairobi Process.
"The Secretary encouraged the Government of the DRC to speak out against hate speech and urged that it intensify efforts to condemn this unacceptable rhetoric," read part of the statement.
The Secretary also emphasized that any authorized cross-border military operations, both bilateral and multilateral, must be coordinated with MONUSCO and carried out in accordance with existing UN sanctions resolutions.
He also commended President Tshisekedi's willingness to engage in continued dialogue and his commitment to bringing peace and stability to the Congolese people.
According to the UN Report, at least 131 were killed by M23 rebels "as part of reprisals against the civilian population".
The report said the victims were killed either by bullets or other weapons. They included 102 men, 17 women and 12 children. However, the group denied the massacre, saying stray bullets killed only eight people.