CHRDA Reports Upsurge Violence in Cameroon's Anglophone Regions
206 human rights violations have been reported by CHRDA in the Anglophone Regions or related to the Anglophone crisis between October 2021 to March 2022
By Synthia Lateu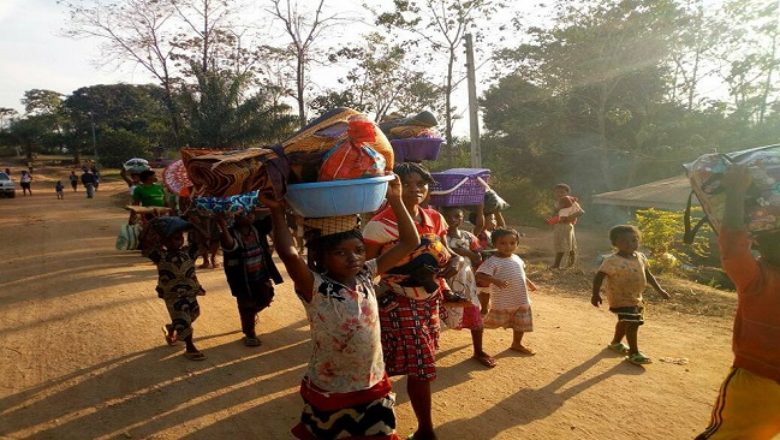 The Center for Human Rights and Democracy in Africa, CHRDA, has called on all parties of the ongoing crisis in the North West and South West regions of Cameroon to stop violence against civilians. This is contained in the right group's December 9 publication.
The document denounces the human rights violations committed by both Cameron's defense and security forces and the separatist fighters against civilians from October 2021 to March 2022. It details the killing of two school girls in Buea and Bamenda, and the burning of houses in Wum, kikaikom, and Baka villages in the North West region by the defense and security forces.
CHRDA's report implicates the separatist fighters and the defense and security forces in a series of killings including a prince of Oku, two teenagers, a child, and at least two unarmed civilians in the North West and South West between December 2021 and January 2022. It reveals that schools were burnt in Buea and Mamfe and elsewhere students were forcefully stripped at gunpoint.
The report documents the arson of homes and property, arbitrary arrest and killings, and the use of improvised explosive devices and gunfire in the two English regions. The recent document also notes that "The highest profile attack in the conflict is the killing of a Divisional officer and a mayor, chief, and former Member of Parliament in Ekondo Titi, South West Region." Other reported incidents on March 2022 are attacks on the Fon of Esu and his wife and the tension that followed leading to the burning of a mosque in Esu village, North West Region.
The report regrets how in January 2022, both parties reiterated their determinations for a peaceful end to the crisis but no actions bore fruits. President Paul Biya "promised to track down perpetrators and sponsors of the security threats, armed separatist fighters reiterated their determination to fight until the last man standing."
According to Barrister Felix Agbor Nkongho, president of CHRDA, it is important that the state and the separatist fighters sit at a dialogue table for no one will win on the battleground. He said: "A possible solution will be both parties have to make concessions. The unity decentralization that we have in this country will not work, and will not address minority rights. Unfortunately, there need to be institutional changes and these institutional changes must lead to the amendment of the constitution. I know there's a special status which if we gave it more flesh, it will work…"
"Most Anglophone believes that a constitutional amendment wherein federation is included as a form of the state will go a long way to help in allaying their fears."
Barrister Felix Nkongho added that there is a need for a rotational presidency between the two parties that came together to form the country, amongst other measures to solve the crisis.
The rate of attacks on villages has increased steadily over the last couple of years. Attacks of this sort have created mass displacement. Recent estimates suggest that 550,000 people have been internally displaced as a result of the crisis.
The United Nations estimates that 4.3 million people need humanitarian aid in Cameroon. These civilians often lack food, water, shelter, or adequate medical care. Sexual and gender-based violence is increasing, and health centers have been targeted by combatants, facing burning, shooting, and raiding. In some Anglophone areas, children have been out of school for nearly three years. Pupils, students, and teachers have been kidnapped and school buildings have been burned.
Norwegian Refugee Council Director Jan Egeland, who recently visited the Anglophone regions, said: "[w]e risk losing a generation to illiteracy" Egeland's statement was underlined by a UNICEF announcement in June 2019, that the targeting of education in the Anglophone regions has seen at least 600,000 children affected, with 75 schools destroyed.