Cameroon: SDF Chairman Ni John Fru Ndi Set To Retire In 2023
With several in fighting, the lead opposition political party in Cameroon for the last three decades has become a shadow of itself in the last few years
By Boris Esono Nwenfor & Sonita Ngunyi Nwohtazie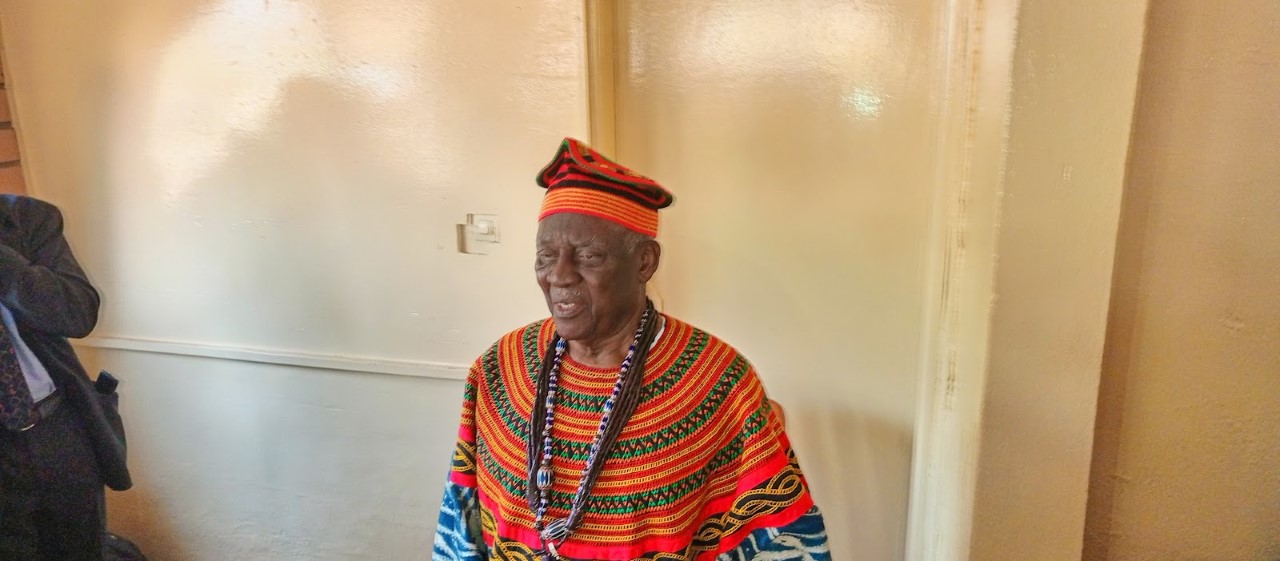 Ni John Fru Ndi, the Chairman of the Social Democratic Front (SDF) Party has reiterated that he will step aside as leader of the Party in 2023, bringing to an end decades at the head of the former main opposition party Cameroon.
The Chairman was speaking at his Ntarikon residence Wednesday, December 28, 2022, as he addressed the press. On who succeeds him, Fru Ndi said he wants a young, dynamic person to lead the party as his health is beginning to fail him, Observer237 reported.
Fru Ndi told journalists that his doctors have said he is okay but he needs sufficient rest and cannot carry on with the tedious activities of the party anymore. Bedeviled with in fighting, the lead opposition political party in Cameroon for the last three decades has become a shadow of itself in the last few years.
The Social Democratic Front, SDF party was ranked fourth after the results of the 2018 Presidential elections in which Ni John stepped aside in favour of the younger Joshua Osih. The ruling CPDM topped the chart with CRM and CPNR, all newcomers came second and third respectively.
In 2020, during the Legislative and Municipal elections, the SDF party was almost completely butted out of its strongholds in the English-speaking regions. Regions that used to be bastions of the party, political pundits hold that the crisis has stroke a serious blow to the party's capacity to mobilise.
The Party chair was also quizzed by journalists on the situation of party bigwigs who have asked him to resign. He said he cannot waste time on people who cannot win an election in their constituencies.
"That someone is a Senator for five years and cannot win or even share his council of origin. And you ask me to listen to such a person?" Fru Ndi added.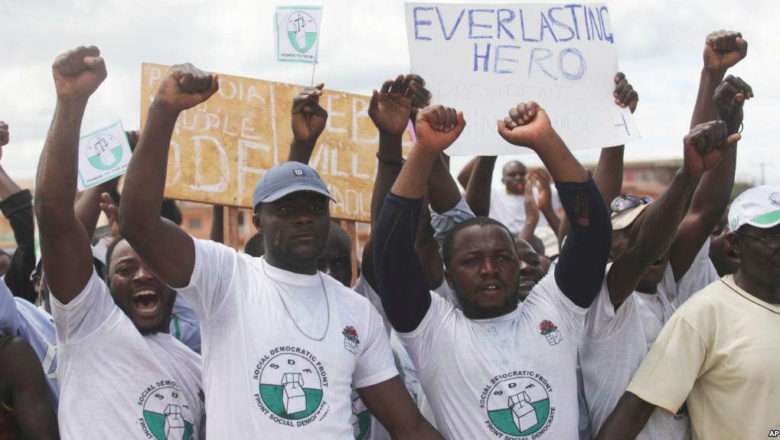 With the sociopolitical crisis that has been rocking the North West and South West Regions for the past six years, the chairman of the former main opposition party in the country has felt the brunt of the crisis, having seen his sister kidnapped back in 2018 by the "separatist fighters." While he has long opposed Biya's rule, the separatists see him as a "traitor" because he is in favour of returning to a federalist solution in Cameroon.
"I cannot support the issue of war in my own country. I'm joining my voice to others to say they should come out of the bushes let's build a better Cameroon," SDF Chairman Ni John Fru Ndi said. "I have travelled to other war torn areas. I cannot wish this for my own country. I did not fight to bring democracy to Cameroon for us to start killing each other."