Cameroon: A&T Humanitarian Legacy Foundation Plans to broaden its Operational Scope in 2023
By Boris Esono Nwenfor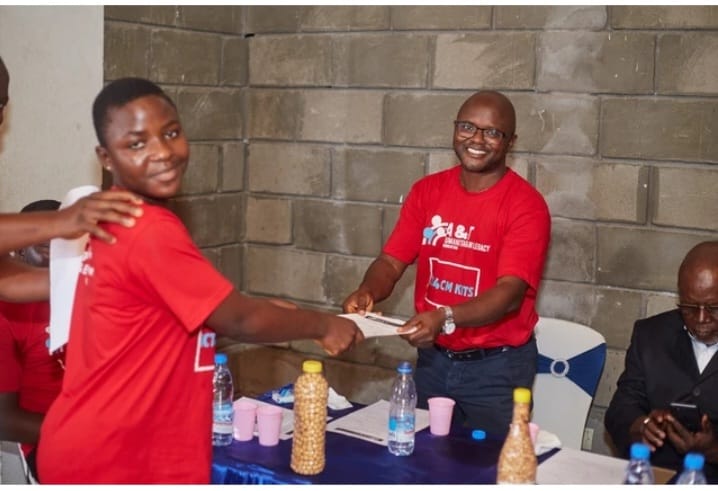 Having gone operational in Cameroon less than a year ago, the A&T Humanitarian Legacy Foundation which has a focus on improving the quality of life through education, training and medical assistance to hospitals, will be broadening its scope of activities come 2023 as it looks at other avenues of assistance.
According to the Cameroon president, the goal for 2023 is centred around IT training while also focusing on people living with disability, who he says "need us as allies to make life more meaningful for all of us."
"We are going to see how we could assist people living with a disability. You see, I work in an environment where I meet and see people who would like to be treated in a more dignifying way," said Primus M. Tazanu, the president of A&T Humanitarian Legacy Foundation.
In an interview with Pan African Visions, Primus Tazanu elucidated what the A & T Humanitarian Legacy Foundation has done since going operational, the success stories, challenges and prospects for the coming year.
Can we get an overview of what the A&T Humanitarian Legacy Foundation is all about? And when did it go operational in Cameroon?
Primus Tazanu: Our Foundation is a very young organization. We have been operational in Cameroon for less than a year although our work in the USA (mostly in Delaware, Maryland and the District of Columbia) dates back a few years. We are a non-governmental, apolitical, not-for-profit and the charitable organization. Here in Cameroon, we work on improving the quality of life through education, training and medical assistance to hospitals. Particularly concerning training and education, we work on empowering people to be economically independent. We will understand that no one wants to be a perpetual recipient of charity and also that economic independence is very dignifying.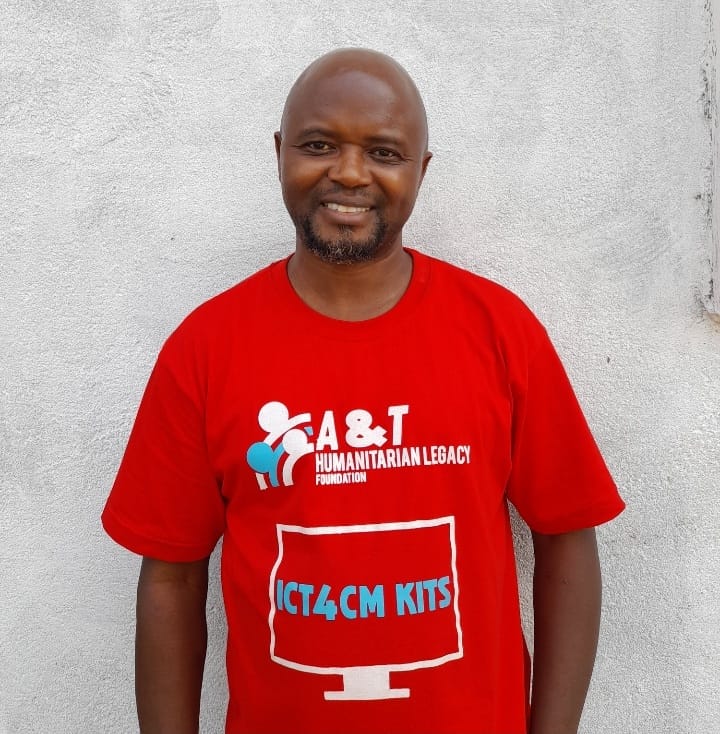 You talk about people. What people, specifically?
Primus Tazanu: You see, all charitable organizations around the world work on the basis that there is an unfortunate segment of the population that deserves our attention. A&T Humanitarian Legacy Foundation is no exception. Our focus is on the vulnerable people around us: the internally displaced people (IDPs), young women and youths/adolescents. One of the unfortunate outcomes of the crisis in the North West and South West Regions of Cameroon is the huge population displacement. People who were independent and carrying out their daily activities unperturbed have suddenly lost the freedom and privileges that come with them being where they were settled. Whether they lived in poverty or marginally survived the harsh economic situation, the one thing for sure was that they found peace and harmony in their environments. There is a lot to unpack in the expression 'home is home. People who have left their homes in forceful circumstances as has been within the context of this conflict, often are not in sync with their environments.
I guess by now, you know why IDPs top the list of our interventions. We know we cannot replace their losses, their dignity, and their independence, but we also are aware we could relieve some of their burdens through training and education. The training here can even be described as re-training or additional skills necessary to survive and adjust to the modern urban economy. In this way, we believe, the supported IDPs could regain some of their lost dignity and humanity.
Please, could you update us about the achievements of the A&T Humanitarian Legacy Foundation?
Primus Tazanu: Now, to be more concrete about what we have been doing in the past couple of months: so far, we have paid attention to IT training. Because of the difficulties arising from the present crisis in the North and South West regions, which I will come to a little later, we are training adolescents, youths and adults in Douala. We are located in the Ange Raphael. Our IT training started in July and introduced 16 young IDP boys and girls to ICT. These are children between the ages of 10 and 18. It was the first of the many phases that we hope to complete in two years. It ran from July to August – these kids are in our training centre undergoing a 6-day short internship where they are doing practical work on graphic design and programming applications.
We expect them back during the 2023 Third Term holidays. They will receive further training in July and August. Another short internship in December 2023 will end with them receiving certificates that would allow some of them to start their documentation businesses, and work in shops or other computer training centers.
We have another program that targets adults. It is 8 months: six months of training and two months of internship. This is ongoing and still in our centre in Douala and our target is the IDPs.
What partly motivates me to do this work is the feedback from the beneficiaries. You needed to see how excited the kids and parents were when we conducted a 'graduation' ceremony for the kids in August this year. These brilliant kids and adolescents saw themselves as future IT specialist. For most of them, it was the first time they ever used a computer. We all know that feeling of achievement or breakthrough when we do something new and for some of these children, using the computer demystified what they believed to be an exclusive activity.
The parents' testimonies were moving: some of them noticed their children had become very inquisitive, other parents said their children looked forward to returning to the training centre the following day to learn, etc. In short, one can say the children were tickled. This is the more reason they resoundingly returned for the short internship just before Christmas this year. All I can say is that we are honourably motivated by the feedback from the kids and parents. The adult training started not long ago, so, I cannot comment much about it at the moment.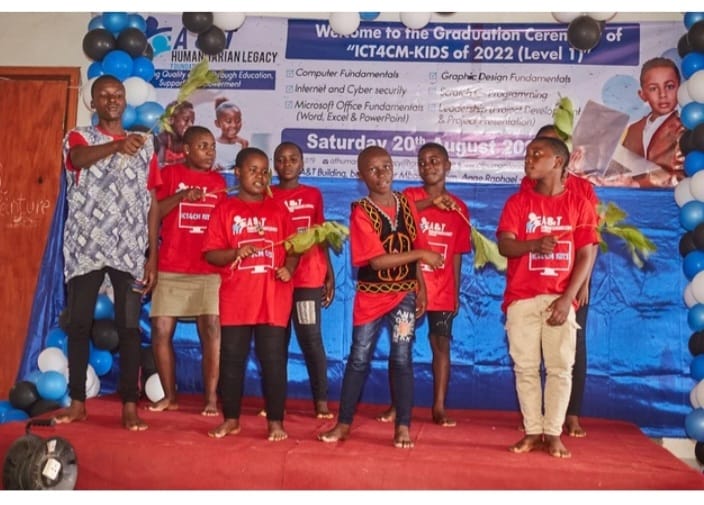 I understand it has not been all plain sailing, what are some of the difficulties the foundation has faced?
Primus Tazanu: Setting up a non-governmental organization is not an easy task. Things may look nice and well-planned, but in reality, NGO work requires a lot of time, resources, and energy, especially in the initial stages. But you must keep reminding yourself why you exist and what motivated you in the first place to do what you are doing. Our first challenge has been on resources. So far, all that we have done has been thanks to contributions from the members of the A&T Humanitarian Legacy Foundation. I use this opportunity to thank everyone who has made sure our activities continue to run thanks to their material, human and financial support. We looking forward to expanding our resource base through partnering with other organizations. We also welcome contributions from the public. Our contact information is on our website (https://www.athumanitarianlegacy.org).
Secondly, as hinted earlier, we wanted to kick off our activities in the South and North West Regions, but the present crisis frustrated our plans. That is the reason we started our programs in Douala. We would have started our activities in Cameroon last year if not for the insecurity situation in the two Regions. We are working on how to eventually establish in these Regions.
What are the priority projects for the year 2023? And what are you hopeful for?
Primus Tazanu: We just want to make sure we carry the legacy of the past months and push further into 2023 as an energized and enthusiastic team. Our plans for 2023 are to intensify the IT training. Being on the ground and interacting with people around us, I realize that people living with a disability sometimes need us as allies to make life more meaningful for all of us.
By this, I mean we are going to see how we could assist people living with a disability. You see, I work in an environment where I meet and see people who would like to be treated in a more dignified way. I meet students who, for example, need a hearing aid. I meet students who wish for motorized wheelchairs. I meet visually impaired students who would want assistance with brail and computer software that can help them use their digital devices. Although our assistance may be small, look at it from the recipient's end: people's lives are improved, and they see themselves as welcome members of our society.
Who is Dr Tazanu? And talk to us about the projects you have written
Primus Tazanu: What a question! Where do I start? Well, I am an anthropologist specializing in media, religion and critical diversity. I have been writing on these in the past fourteen years or so but my non-academic writing dates back to two decades. Most of these academic and non-academic works are online. That is the good thing with the internet; it archives information for us to access anywhere and anytime, everything being equal.
My research draws from a multidisciplinary background and training: social anthropology, media studies, critical diversity studies, international migration and ethnic relations, development studies, political science, and sociology. I currently teach anthropology at the University of Buea, Cameroon. I am also a senior guest researcher at the Center of African Studies, University of Copenhagen, Denmark. Before returning home to teach and research at the University of Buea, I worked at the universities of Basel (Switzerland), Freiburg (Germany, where I earned my PhD in 2011) and Witwatersrand (South Africa). I was educated at the Universities of Buea, Aalborg (Denmark), Malmo (Sweden) and Freiburg.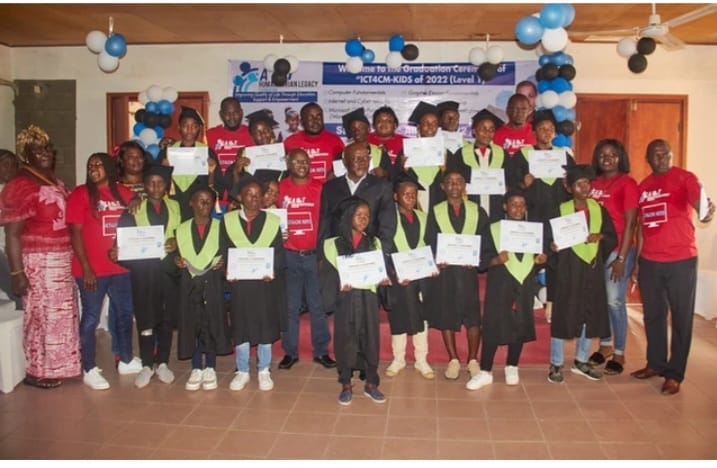 Any Last remark as we conclude this interview?
Primus Tazanu: A deep appreciation to Pan African Visions for interviewing me, but most of all, for having an interest in the work of the A&T Humanitarian Legacy Foundation.  You are doing a great job in keeping us abreast with events in Africa, among Africans and the world at large. I wish you well in the coming year and believe you will continue to keep your flag flying very high in the skies.