Africans Rising To Unveil Winners Of The 2022 Activism Awards Tomorrow
By Samuel Ouma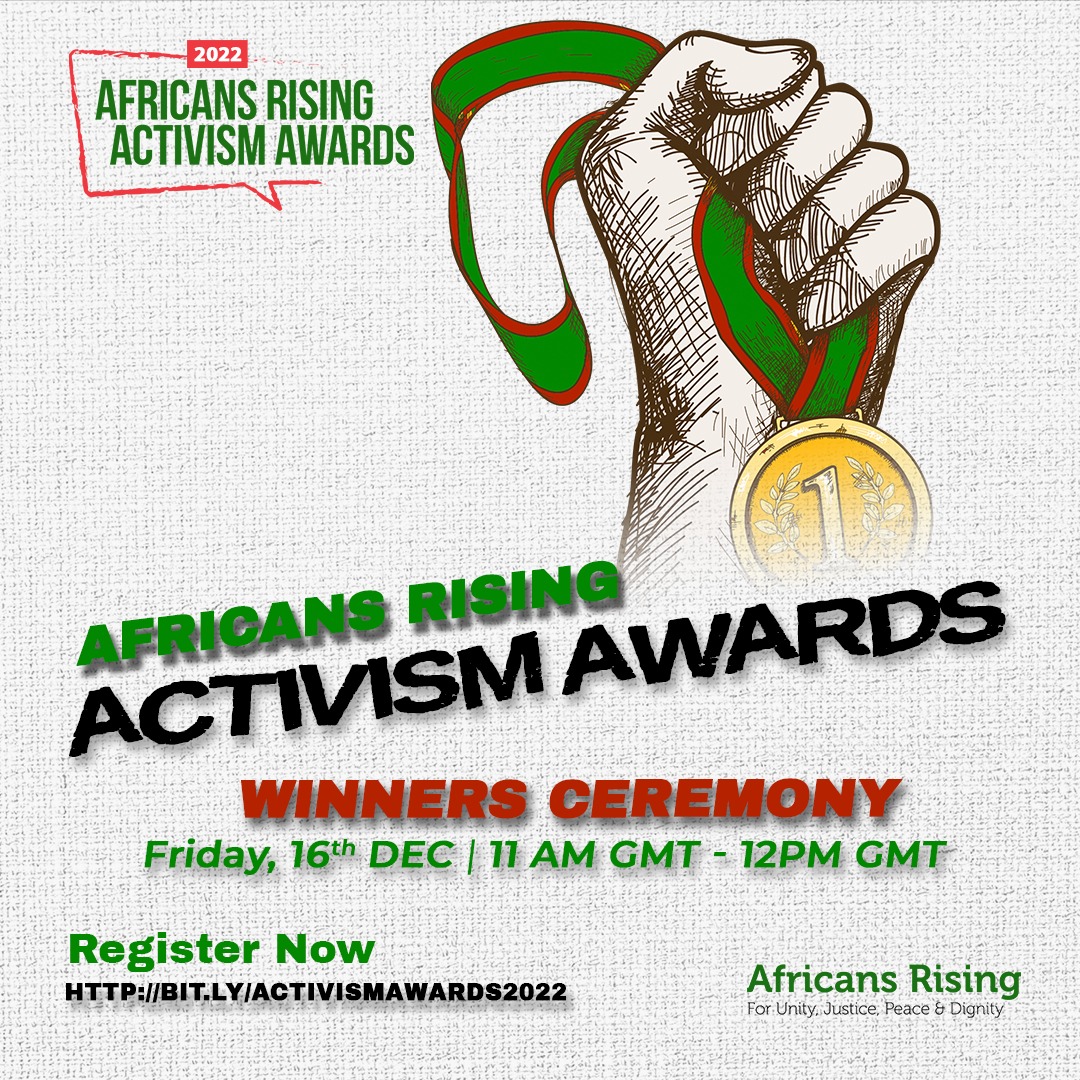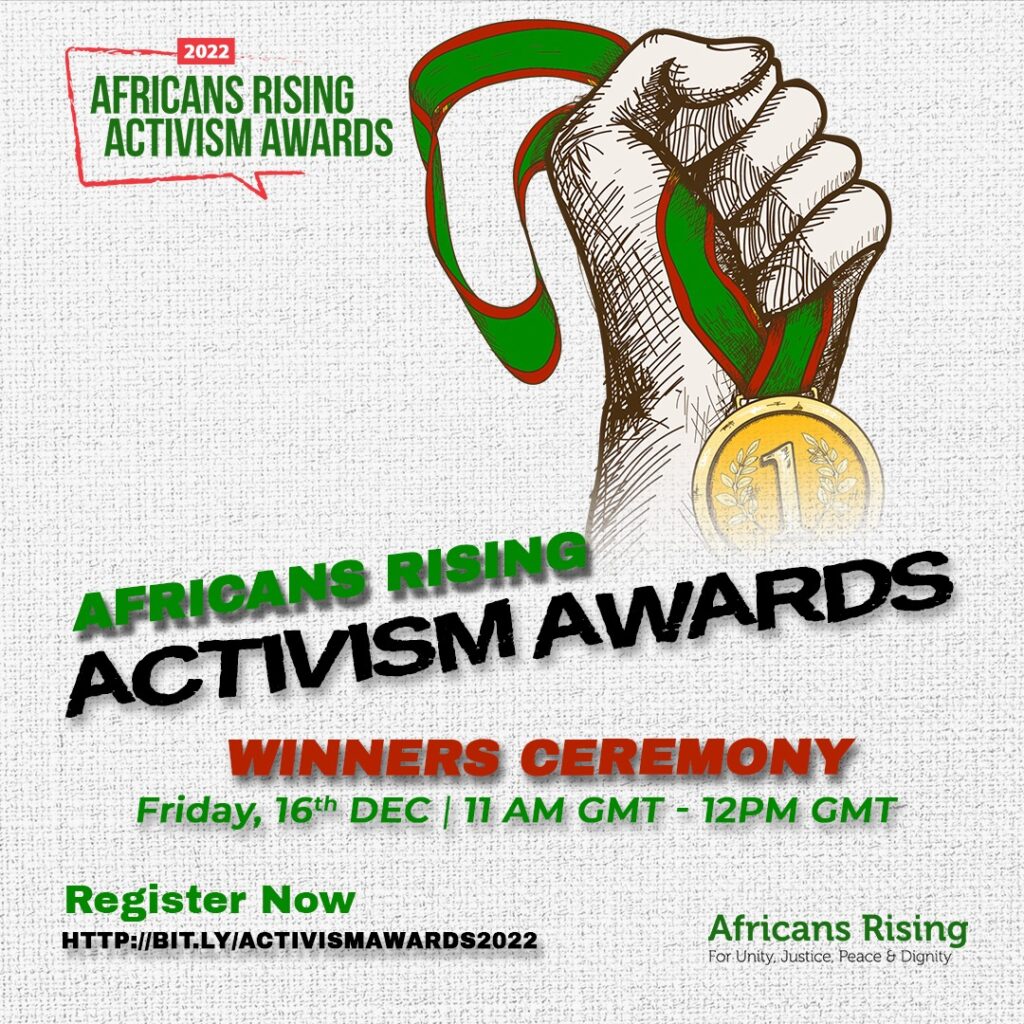 Africans Rising, a Pan-African movement of movements and people working for Unity, Justice, Peace, and Dignity, will on December 16, 2022, announce the winners of the 2022 Africans Rising Activism Awards.
The ceremony, which will take place virtually, will kick off at 11:00 am GMT.
The movement shall announce the winners and runners-up for the Activist of the Year, Movement of the Year, and Artistic Activist of the Year Awards.
"The first two awards (Activist of the year and Movement of the Year Awards) recognize an activist and movement/organization, respectively, for their social justice work to bring positive change to the lives of Africans on the continent and in the diaspora.
In addition, the third award (Artistic Activist of the year), a category introduced in 2020, specifically recognizes artists both on the continent and diaspora who use their art to promote positive social change to the lives of Africans," said Africans Rising in a statement sent to the newsrooms.
All winners, first and second runners-up from the three categories, will be presented with several awards ranging from cash prizes, award plaques, and souvenirs to participation in Africans Rising programmes, among others.
Members of the general public did nomination for the awards through the Africans Rising website www.africansrising.org between October 31 and November 13, 2022.
Over 2,500 votes were cast in the 2022 Africans Rising Activism Awards, said Africans Risings.