African Diamond Insights With Dr M'zée Fula Ngenge
By Ajong Mbapndah L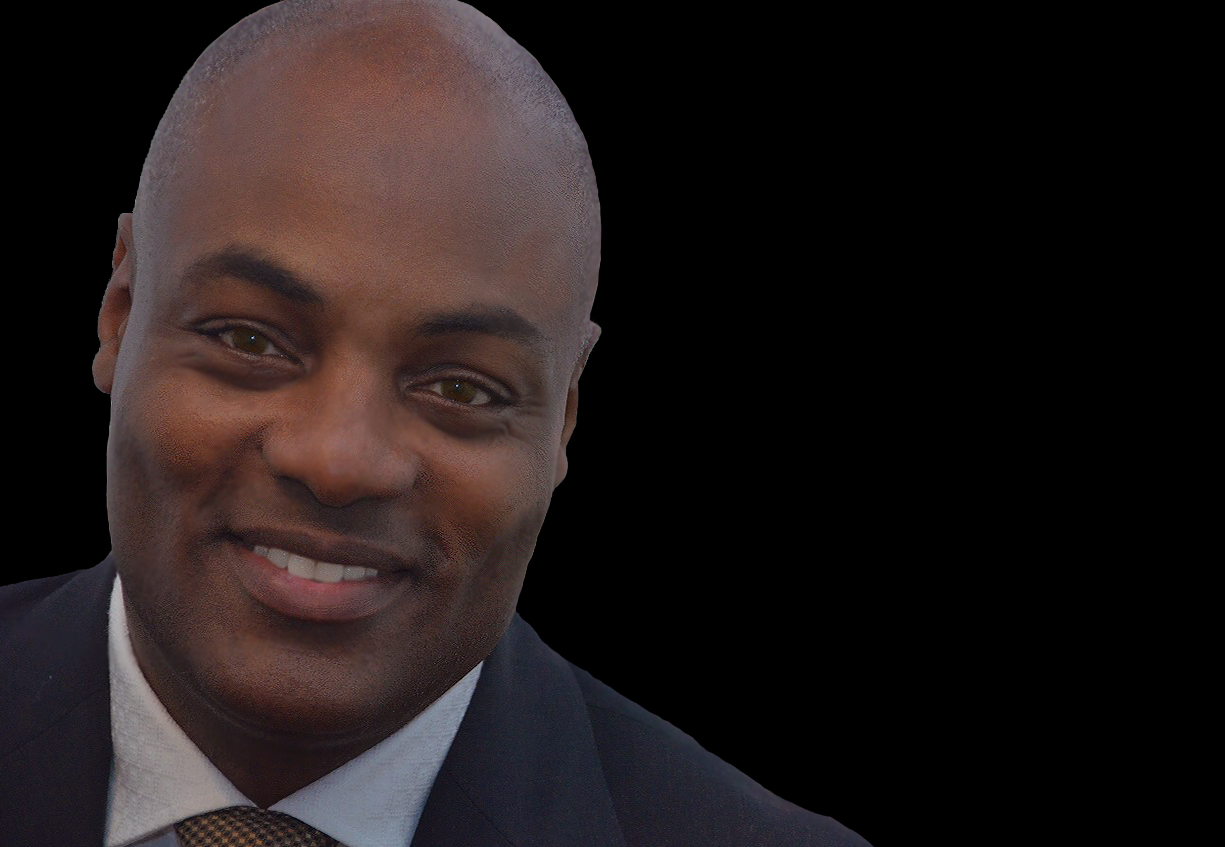 Endowed with great reserves in countries like Botswana, South Africa, D.R. Congo, Sierra Leone, Ivory Coast, Liberia, Guinea and others, Africa should be a power player when it comes to the global diamond industry. This is one of the principal missions of the African Diamond Council-ADC  led by Dr M'zée Fula Ngenge.
In a Q and A with PAV, Dr M'zée Fula Ngenge sheds light on the ADC, and the state and perspectives of the diamond industry in Africa. With the existing sanctions on Russian diamonds, African diamond producing countries are much better positioned to collectively have a more imposing control over the international diamond trade, Dr M'zée Fula Ngenge says.
 Could you begin by introducing the African Diamond Council for us?
Dr M'zée Fula Ngenge: The African Diamond Council (ADC) is official governing body for African diamond producing nations, whose leading mission is to cooperatively assemble and unify members into a formidable industry alliance. One of the supplemental undertakings of the ADC is to initiate favorable diamond policies and strategies that sanction its member states to implement, ascertain and recognize the most profitable means of preserving their individual and common business interests.
The ADC works to pioneer a prevailing culture that is solely intended to ensure sectoral dominance and productivity of each Member State within the global diamond marketplace. At the same time, the governing body provides African diamond producing countries with freedom of choice as well as a broader range of marketing and international selling options that are specifically designed to eliminate negative stigma while securing industry success.
In addition, our vigorous governing body also functions as an international think-tank that is specifically designed to supply favorable solutions as well as serve as the encouraging industry emissary between the public and private sectors. The governing body also represents and defends each member state as well as works to restore harmony in affairs relating to unfair human rights violations, unjust circumstances, misleading allegations and hindering contract negotiations.
The ADC develops and implements effective revenue recovery mechanisms that not only restricts unauthorized diamonds deals, but also urges the return of illegally transported and confiscated African rough diamonds back to their countries of origin for legitimate sale/resale.
African Diamond Council has shown a great deal of success when acting as an independent, third-party certifier of supply chain transparency, social responsibility and ecological sustainability, particularly in support of small-scale mining initiatives in African diamond producing countries. The governing body supports small scale miners by certifying and promoting their production, assisting them in getting the highest possible market price and when possible, by securing additional premiums through the African International Diamond Exchange (AIDEX), which is the Council's official selling platform.
The ADC works diligently to increase transparency in the supply chain by promoting best practice standards within the global diamond industry and by partnering with cogent initiatives to increase responsibility in Africa's natural diamond mining industry. Through AIDEX, the Council also conducts field research and implements traceability/blockchain technology to encourage industry modernization and production efficiency.
In the areas of social impact, as well as youth and women's empowerment, the ADC actively works to encourage and enhance formidable capacity building. Huge strides have been and continue to be made in efforts that contribute to the development of the ADC's successful program strategies.
We believe that the very best Ambassadors for African diamonds are the First Ladies within diamond producing countries and the ADC will not rest until mining companies extracting in Africa realize that.
The ADC goes out of its way to globally promote African diamonds as well as events specifically designed to highlight the gravity and prestige on each and every platform available to us, which also includes press coverage, auctions, beauty pageants, motion pictures, fashion runways and diamond conferences/expositions.
When was the African Diamond Council created and what is the state of its membership?
Dr M'zée Fula Ngenge: The African Diamond Council (ADC) was initially established in 1999 and there are currently 18 African Member States. Our proposed policies are reinforced by the African Diamond Producers Association (ADPA), which is the ADC's advocating intergovernmental derivative. Together, we collectively strive to protect as well as promote excellence and integrity in the African diamond industry. The ADC effectively functions as the African diamond industry's most active and forceful administrative mechanisms that facilitates fair trade between the private and public sector.
The African Diamond Council is officially represented by each elected head of the country inside African diamond producing countries. The administrative contributions of each Head of State are mutually and best highlighted through their sagacious vision and sectoral awareness.
The ADPA is represented by secondary-level civil servants that have been appointed inside each Member State's corresponding natural/mineral resources and mining/geological ministries.
What potential does the continent have today in terms of diamond capacity and production?
Dr M'zée Fula Ngenge: Natural diamond production is one of the main sources of wealth and employment for African nations namely Botswana, Angola, Democratic Republic of Congo, South Africa and Namibia. With the existing sanctions on Russian diamonds, African diamond producing countries are much better positioned to collectively have a more imposing control over the international diamond trade. With the arrival of the global pandemic in 2020, Africa's diamond producing nations not only demonstrated considerable success in securing their operating mining concessions, but also moved to increase diamond nation-wide production, while enjoying the freedom to stockpile large inventories of premium rough diamonds, shortly after implementing third/night shifts inside many of the functional diamond concessions.
When we subject West Africa to careful examination within diamond producing countries like Sierra Leone, Ivory Coast, Liberia and Guinea, it is easy to see that these nations are also blessed with an abundance of diamond potential. The ADC is and has always been fully aware that favorable kimberlite deposits do, in fact, exist inside those countries, although massive deposits of diamonds have not been unearthed.
Unlike the People's Republic of China, which virtually has no mined diamond capacity at all, the natural diamond dominance in Africa's producing countries must assume responsibility for the long-term welfare and prosperity of its people as well as the communities where the commodity is recurrently being extracted. In essence, the mineral wealth of those countries should certainly be considered as an integral component of the diamond's value proposition, for it realistically confronts the diamond consumer's desire for social significance.
We have seen Diamonds like other resources serving as a source of conflict instead of meeting development needs, what is the African Diamond Council doing to change the trend?
Dr M'zée Fula Ngenge: The African Diamond Council (ADC) is both, sensitive and intolerant to armed conflicts. That also goes for any and all diamonds that are mined as a result of human suffering. The ADC works to build lasting relations with other like-minded organizations through plausible dialogue and on occasion, assumes the requested role to act as a professional liaison within our industry's most confining state of affairs.
The ADC makes every effort to prevent and reduce conflict by making constructive recommendations to revamp infected domestic political institutions within each of our Member States. These endeavors typically transpire through the ADC's efforts in the direction of resourceful constitutional design. However, these provocative undertaking prove to be much more challenging in preventing civil war within highly divided African societies.
The ADC has demonstrated and enjoyed unforeseen levels of success through vigorous diplomacy efforts. This concentrated attribute is what imparted a great deal of credence to end civil wars in diamond producing countries such as Sierra Leone in January 2002, Angola in April 2002 and the Democratic Republic of Congo in July 2003.
One unparalleled example of war prevention is the Republic of Zimbabwe, where the ADC deliberately summoned leaders from the Zimbabwe African National Union – Patriotic Front (Zanu PF) and the Movement for Democratic Change – Tsvangirai (MDC–T), the two opposing political parties and encouraged them to work jointly in coming up with specific parameters en route to a peaceful co-existence. The welcoming and acceptance of an effective conflict resolution pact is what convinced the world that affirmative internal transformation in African can successfully occur in the absence of both, bloodshed and extrinsic collusion.
We, at the ADC also encourage non-governmental organizations (NGOs) to coordinate, cooperate and collaborate with our Member States as well as with the private sector to assist in formalizing and improving social and economic conditions, particularly in the artisanal diamond mining sector. The ADC also helps with securing safe working conditions for alluvial miners as well as occasionally assisting them with healthcare expenses. We have more much evidence now that our African diamond industry is beginning to understand that dialogue, coming together for great purpose and the human insistence on life over death, is what will actually end and prevent armed conflicts.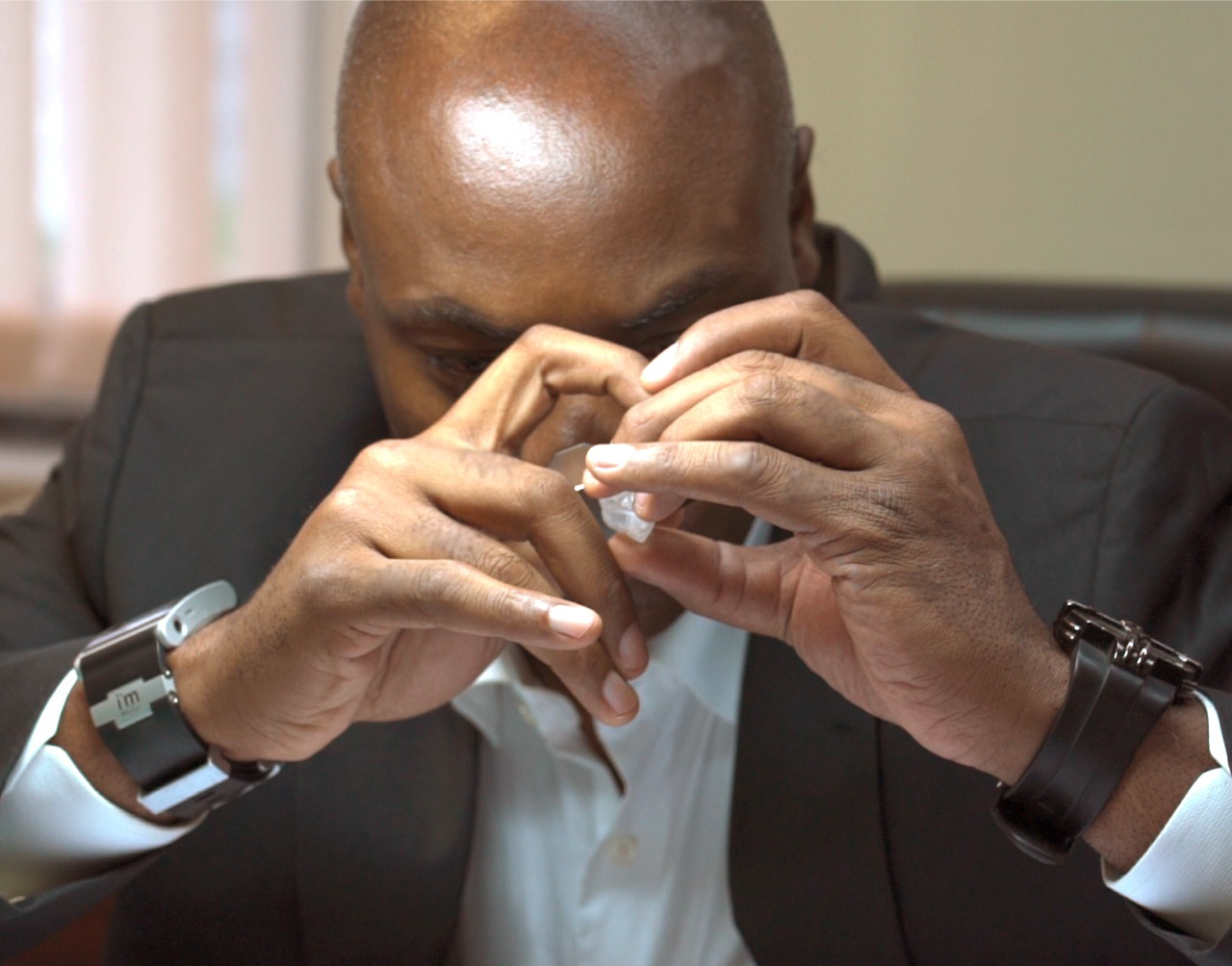 There is also the perception that much of the diamond industry is under the control of foreign firms, and not Africans, is this assessment accurate and are you comfortable with that?
Dr M'zée Fula Ngenge: This is not only an assumed perception, but also an accurate assessment that is much closer to the disregarded reality than most would ever imagine or realize. If we pause to take a close look within the confines of international industry bodies that exist inside major diamond centers, such as the World Diamond Council (WDC), the World Federation of Diamond Bourses (WFDB), CIBJO – The World Jewellery Confederation, Dubai Multi Commodities Centre (DMCC), International Diamond Manufacturers Association (IDMA) and New York's Diamond Dealers Club (DDC), it is easy to see that the physiognomy of Africa is neither perceptible, pertinent nor accounted for, at any respectable degree, magnitude or level of global significance.
Woefully, white-collar Africans in the diamond industry are typically civil servants that are fallaciously regarded as exploitable and controllable suppliers of this high priority export. Moreover, blue-collar Africans are often shamefully perceived as felonious smugglers of Africa's most sought-after gemstones. These above-mentioned entities and organizations have yet to become fully conscious of the fact that diversity and inclusion at the executive or global decision-making level is not just an option in 2022 … it's a MUST to have competent, strong-willed Africans visibly represented at the administrative level of the global diamond trade. Industry organizations and diamond mining companies who do not have competent, battle-tested African representation on their Executive Committees or Board of Directors must undeniably review their current state of affairs. In time, it will be increasingly more difficult for foreign firms to ensure success within the African diamond industry if Africans are not out front leading the way, particularly when African diamonds make up such a significant part of foreign revenue streams. Since their existence, I have witnessed several of these industry bodies temporarily install and enlist expendable, inert and servile Africans to assist in opening governmental or ministerial doors for them without any promise of returning the favor to Africans in countries of those seeking to disdainfully exploit Africa's most precious mineral resources. Nonetheless, many of the Africans who were fortunate to be appointed to an executive level position at a multinational, many of them unexpectedly became masters at voluntarily assuming the role to be overtly taken advantage of. The handful of African groundbreakers that I entered this profession with 40 years ago are nowhere to be found and so many of them ended up failing to sustain, thrive and survive in an industry that irrefutably values the commodity in demand, so much more than the indigenous who are more entitled than any non-African.
The ADC is increasingly becoming more active in efforts to monitor commercial dealings, especially when relating to firms under fire or severe scrutiny.  The ADC is now at a stage where it is regularly commended for being Africa's most authoritative industry entity. The ADC does possess the authority to penalize any diamond firm that is directly or indirectly linked to exploitation, illegal export or trading of African diamonds and we do not hesitate to exercise that right.
Finally, the ADC regularly compiles valuable industry data and benefits from an extensive database of fully compliant international jewelers. The ADC also assigns global performance ratings in an effort to provide their clients with "complete and unequivocal assurance" that diamonds originating in African diamond producing countries are responsibly sourced.
The ADC does have a Trading Watch List, that has not only been established for international jewelers, but also for liable mining companies that have been known to have poor compliance performance and/or human rights violations. These entities on our list have either failed to comply with legal and regulatory requirements, have been accused of mitigating conflicts of interest or have been known for unwisely supporting information barriers.
The ADC is adamant about giving prominence to the leaders of its Member States, mining executives and engineers within the global diamond sector in an effort to underscore their acuity, intellect and decision-making prowess. At the same time, the progress and initiatives that ADC has launched and advocated for in the areas of social impact are ones that we are incredibly proud of.
**Culled from December Issue of PAV Magazine