ACT-Wazalendo Party Calls For Free, Fair Election In Zanzibar Island
By Michael Sikapundwa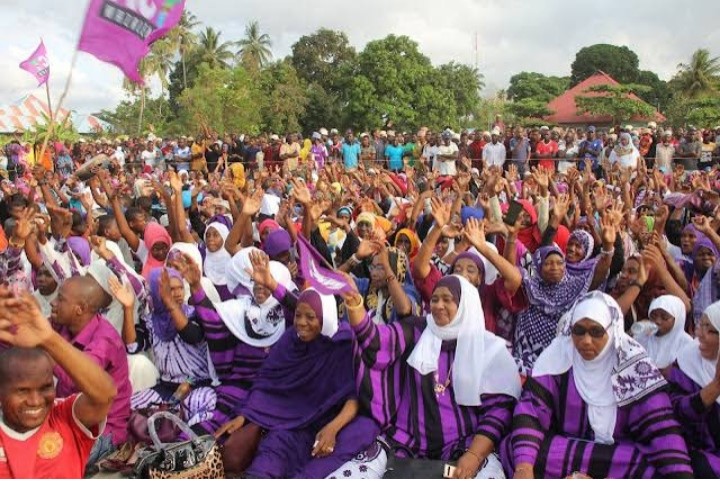 Zanzibar's Alliance for Change and Transparency Party (ACT) calls for a free and fair by-election at the Amani constituency slated for December 17, 2022.
Speaking during the launch of a campaign for ACT candidate Muhammed Khamis Shau over the weekend, ACT Secretary General Odo Shaibu opposed the appointment of Mr. Thabit Idarous Faina as the new director of the Zanzibar Electoral Commission (ZEC).
According to Shaibu, the appointment of Faina indicates that President Hussein Mwinyi is ignoring the reconciliation made between the ruling party and other political parties whose target was to improve the living standards of Zanzibarians in economic, political, and social issues.
"Aman by-election is the only political platform to evaluate to what extent reconciliation will be achieved and will be an initial stage to identify people who undermine reconciliations then to table their names to head of state," said Shaibu.
At the same time, Shau promised a hundred per cent cooperation in fulfilling the party's manifesto, particularly improving the living standards of Amani residents and Zanzibar at elected.
Mr Faina's appointment followed immediately after the Mwinyi-formed task force submitted its report to the Zanzibari leader on how to build reconciliation and cohesion in Zanzibar.
Some of the proposals that the task force put before President Mwinyi concerned the need for reforms in Zanzibar's electoral institutions.
Reforms to electoral institutions are among the recommendations made by the eleven-member task team. The committee suggested that the public should be allowed to apply for senior ZEC positions like chairperson and director rather than wait for the President to select them.
As the ZEC director, Mr. Faina presided over the 2020 general elections in Zanzibar, which were reportedly marred by fraud and irregularities. The alleged irregularities caused the violence that resulted in 55 injuries and at least 14 fatalities.
The seat fell vacant following the death of Revolutionary party( CCM )'s Mussa  Hassan Mussan on October 13.