Tanzania's Samia is First African Female Leader to Win AFRIMMA Leadership Award
By Prosper Makene
Tanzania's President Samia Suluhu Hassan has become the first African female leader and the third from the continent to win the Transformational Leadership Award for the 2022 African Muzik Magazine Awards (AFRIMMA).
Other African presidents who won the award include former President of Botswana Lt Gen. Seretse Khama Ian Khama in 2015 and in 2017 the award went to the former President of Nigeria, Chief Olusegun Obasanjo.
The Tanzanian leader won the award in recognition of her contribution made in the arts and culture industry.
The 9th edition of the music award and festival was held at Gilley's Southside Ballroom, Dallas, Texas, United States.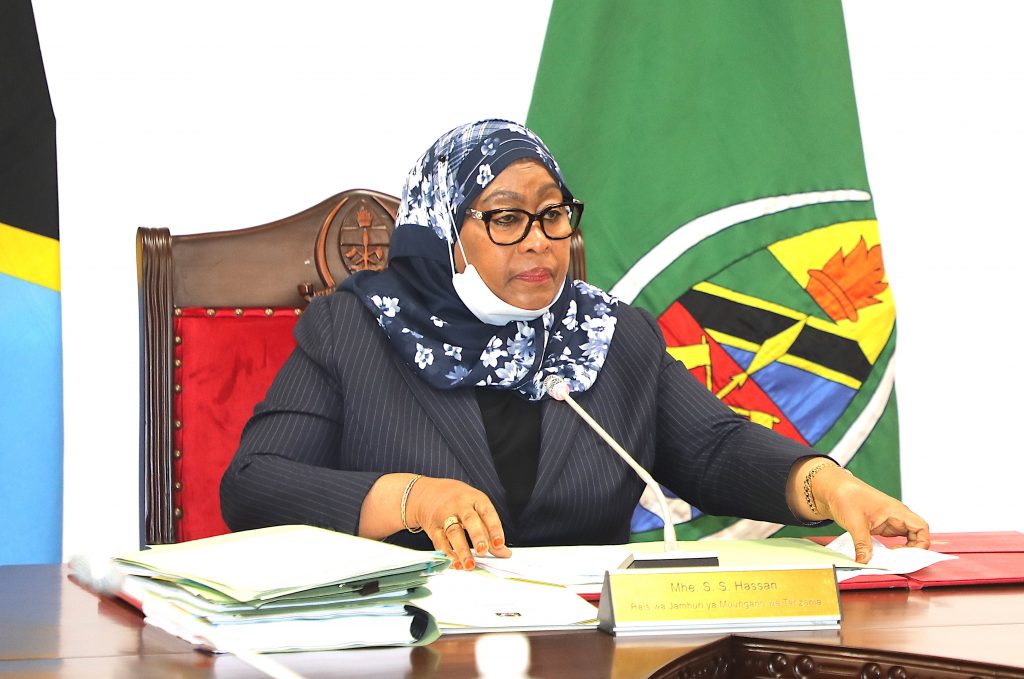 Dr. Hassan Abbas, the Ministry of Culture Arts and Sports' Permanent Secretary attended the event in Dallas, Texas, United States and received the award on behalf of President Samia.
The organizers of AFRIMMA have saluted President Samia after spending 8 days out of the office to record the famous film 'Tanzania: The Royal Tour' produced by CBS Travel Editor Peter Greenberg.
However, the 9th African Muzik Magazine Awards (AFRIMMA) returned after two years due to the advent of Covid-19, the past two editions had been held virtually and live-streamed on YouTube.
AFRIMMA CEO, Anderson Obiagwu said in a statement: "We have missed having the live shows and having the audience rooting for the stars. It has been a stellar year for African music and African music talents as the world are caught in Afrobeats frenzy, AFRIMMA is determined to continue crossing boundaries with music in supporting all African artists."