Tanzania's Samia, Chinese President Xi Agree to Expand Scale of Bilateral Trade
By Prosper Makene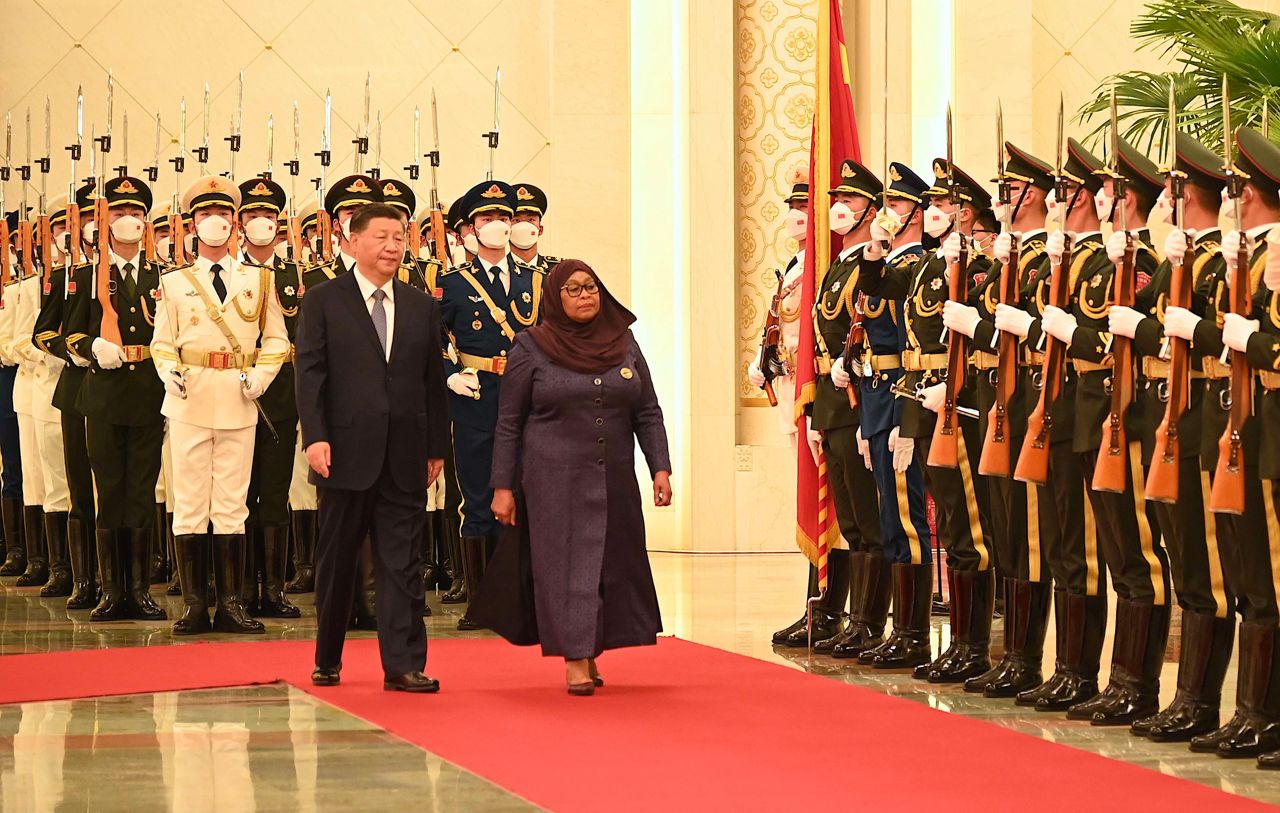 Chinese President Xi Jinping held bilateral talks with his Tanzanian counterpart, Samia Suluhu Hassan, in Beijing on Thursday, November 3, 2022.
During the meeting, the duo agreed to expand the scale of bilateral trade, boost the level of trade and economic cooperation, and deepen high-quality Belt and Road cooperation.
President Xi noted that President Hassan is the first African head of state China has received after the 20th National Congress of the Communist Party of China (CPC).
President Xi briefed President Hassan on the 20th CPC National Congress proceedings. He emphasized that the central task of the CPC will be to lead the Chinese people of all ethnic groups in a concerted effort to realize the Second Centenary Goal of building China into a great modern socialist country in all respects, as well as to advance the rejuvenation of the Chinese nation on all fronts through a Chinese path to modernization, beginning now.
The Chinese Head of State stressed that China views its relations with Tanzania from a strategic perspective and will always be a trustworthy friend of Tanzania. He noted the two sides should advance friendship and cooperation across the board, in keeping with the China-Tanzania comprehensive strategic cooperative partnership.
He said China and Tanzania will continue to show firm support on issues involving each other's core interests and major concerns, increase the import of specialty products from Tanzania, and support Chinese companies in investing and operating in Tanzania to contribute to the economic and social development of Tanzania.
President Samia used the opportunity to congratulate President Xi on his re-election as General Secretary of the CPC Central Committee.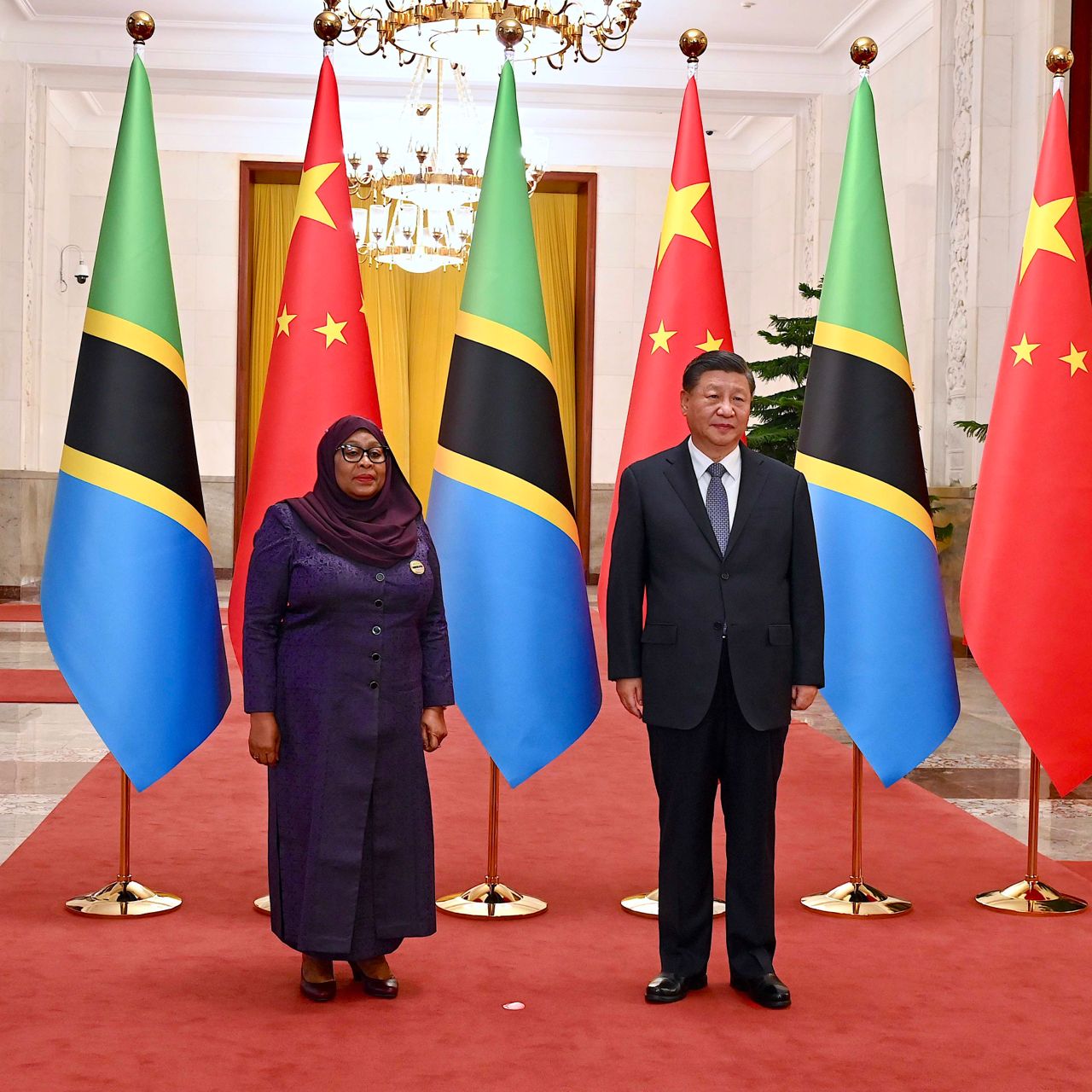 She said Tanzania views China as its real top friend and will always be a trustworthy partner. She noted that Tanzania will work with China to strengthen practical cooperation, take the relationship to a new height, and turn it into an exemplar for Africa-China relations in the new era.
On her part, President Samia expressed appreciation for China's support in developing the Mwalimu Julius Nyerere Leadership School and conveyed the hope of southern Africa's six sister parties to step up experience sharing with China on national governance to achieve better development.
President Samia pledged that Tanzania will continue to take an active part in and support the development of the Forum on China-Africa Cooperation (FOCAC), noting that the forum is timely and conducive to addressing today's global challenges. The Forum on China-Africa Cooperation (FOCAC) has not only boosted the development of African countries in various fields but also had a demonstrative effect in driving other countries' cooperation with Africa and helped enhance Africa's international standing.
During the meeting, the two Presidents said that their nations will advance cooperation projects on infrastructure, enhance industrial complementarity and production capacity cooperation, and expand mutually-beneficial cooperation in such areas as manufacturing and processing, green development, and digital economy.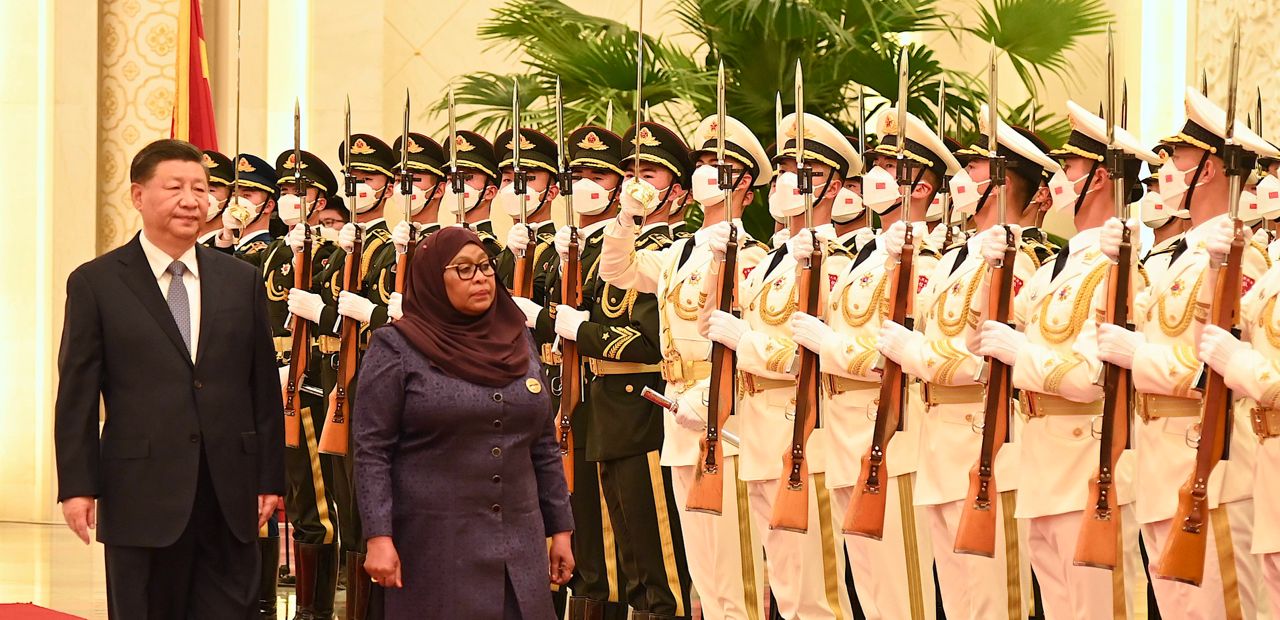 President Xi and  Samia also agreed to enhance cooperation in international and multilateral settings, step up communication and cooperation on climate change and the 2030 Agenda for Sustainable Development, and jointly uphold international fairness, justice, and the common interests of both sides.
They also agreed to keep up the momentum of high-level exchanges and dialogue and enhance exchanges and cooperation at all levels between the localities, legislatures, and political parties of the two countries,
At the same time, the Heads of State agreed to strengthen people-to-people and cultural exchanges by holding a China-Tanzania year of tourism and culture annually. This is believed will encourage more exchanges between the academics and media organizations of the two countries and carry forward the friendship between the two peoples.