Tanzania : Heavy Casualties From Precision Air Lake Victoria Crash
By Mutayoba Arbogast,Bukoba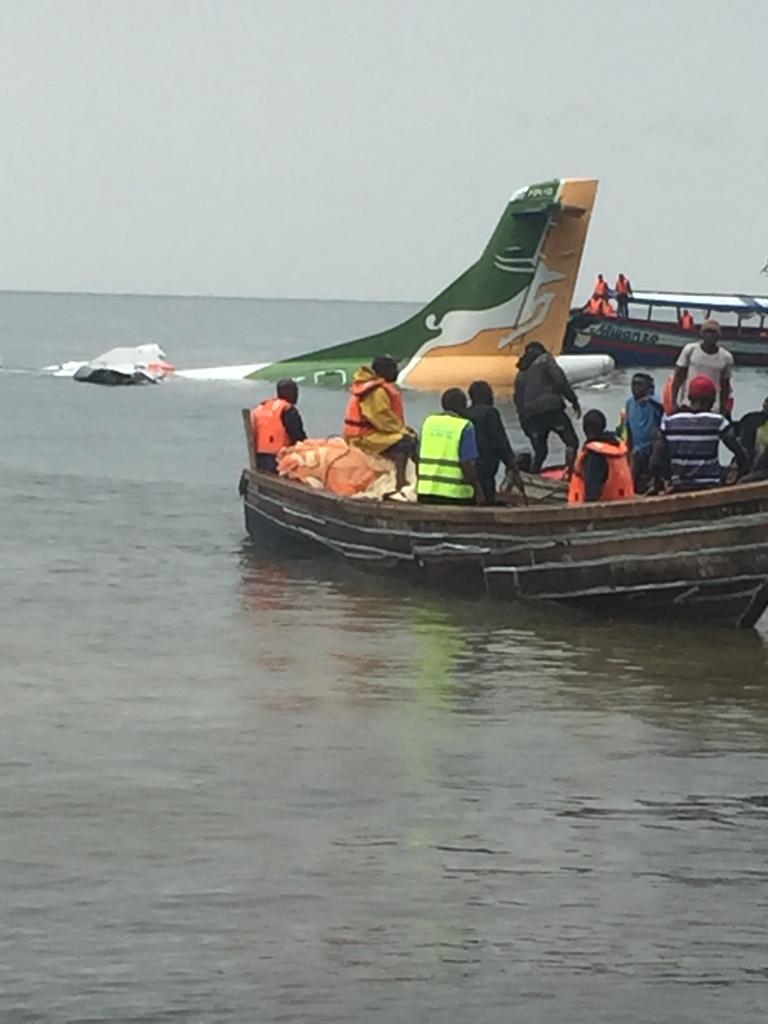 Nineteen people have  lost their  lives in a Precision Air accident with 43 people .The flight which had  39   passengers ,two crew and two hostesses was  heading to Bukoba in Kagera region,Northwest Tanzania from  the  busy city of Dar es salaam. According to Tanzanian Prime Minister Kassim Majaliwa, the casualties included the pilot Captain Buruhani and the first Officer
Tanzania Fire and Rescue Force,Rescue and Firefighting  Services ,Navy Command Police,Tanzania Peoples Defence Force,Fisher folks and individuals  have been team working to save the lives .
Kagera Regional Medical Officer,Dr Isesanda Kaniki,informed the media  that he received 26 (17 males,nine females)patients  at the hospital, and three bodies(two males and a female)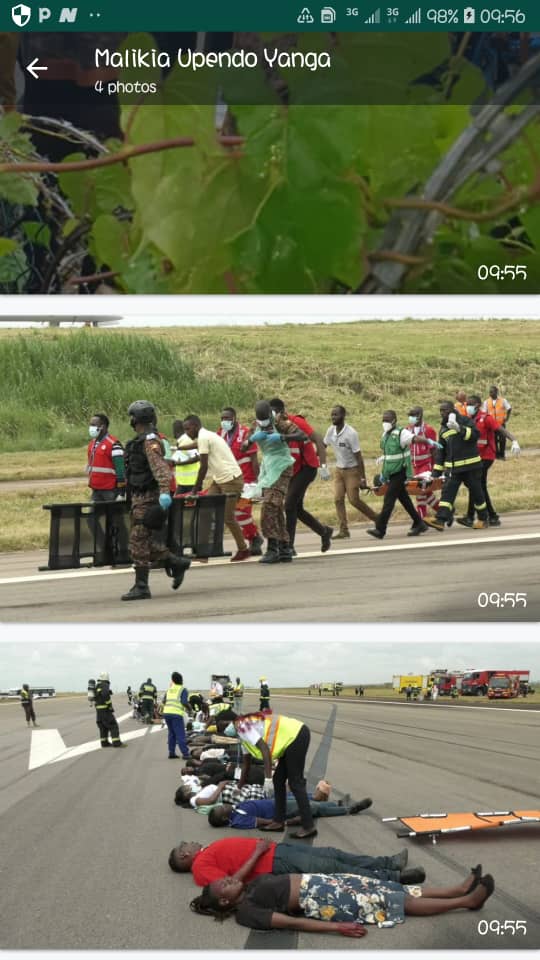 It is said, however, it was an Emergency landing because of bad weather, of heavy rainfall and  strong clouds, that the pilot had to opt for the emergency  landing after preparedness  attention to those on board, otherwise  the number of the casualties  would have been high.
Kagera Regional Police Commander,ACP William Mwampaghale said the accident occured at around 0825 hrs ,Sunday 06 October,when the aircraft was about 100 metres(328 feet) midair.
Kagera Regional Commissioner,Albert  Chalamila said they have ordered heavy lifting equipment from  Kagera Sugar Company and Geita GGM,to be able to lift out the aircraft  from the lake,and that the Prime minister Kassim Majaliwa was also coming to monitor the  rescue operation,thanking the President,Samia Suluhu Hassan for her words  of encouragement for rescuers  and wishing calmness to the  affected persons.
Ananias Mutatina, resident of Itahwa village ,on the outskirts of Bukoba municipality,told this reporter that they witnessed the aeroplane zigzaging their village in an unsual condition that they were horrified  it was going to crash down,but it eventually vanished out of their eyes.
Mutatina showered applauds to the aviation crew for the efforts  and experience to save peoples lives.
For a longtime passengers and other stakeholders,have been complaining of  uncomfortable  situaton of Bukoba airport  which is 'nose and mouth' pace to Lake Victoria, full of mosquito-like insects, which hampers  someone from seeing  clearly,while the runway is short with the lengh of 1500 m and wildth of 30 m.
Precision  Air Press Release said the have established two Information centres, one in Dar es salaam and  the other in Bukoba, and that the Investigative team consisting of Precision Air and technical staff, has departed to join the rescue team on the ground.
The tragedy may rekindle  the process of  construction of proposed Kajunguti International Airport in Missenyi district, intended to serve the African Great Lakes regions, which is set to begin after the completion of feasibility study.