Society For AIDS In Africa Embarks On Blood Donation Drive For /World AIDS Day 2022
By Wallace Mawire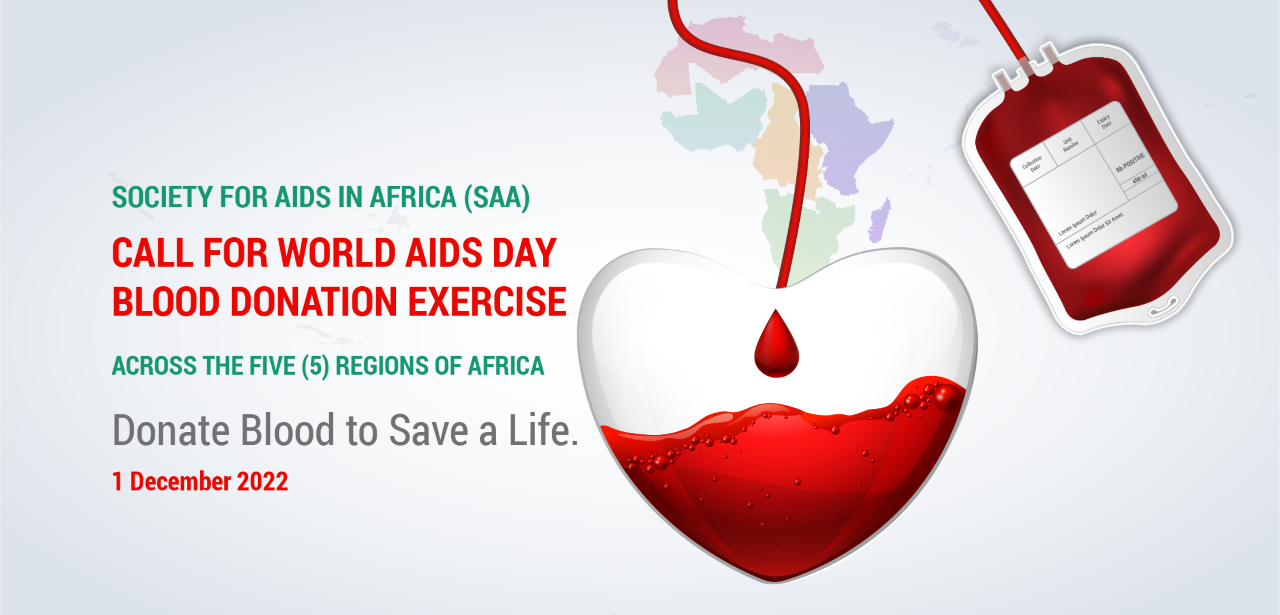 The Society for AIDS in Africa is calling on all its members across the five regions of Africa and the international community to advocate and organize blood donation exercises in their various communities to commemorate World AIDS Day 2022, on  1st December.
Founded in 1989, the Society for AIDS in Africa (SAA) is a non-government, non-profit making, civic and community-oriented organisation with the overall goal of mitigating the impact of HIV and AIDS, TB as well as Malaria in the African continent, through various activities.
SAA envisions an African continent free of AIDS, TB, Malaria, and emerging infections, where the communities are empowered, with no stigma and discrimination against People Living with HIV and AIDS (PLHIV), key populations and their families and where there is social justice, and equity to accessing treatment, care, and support.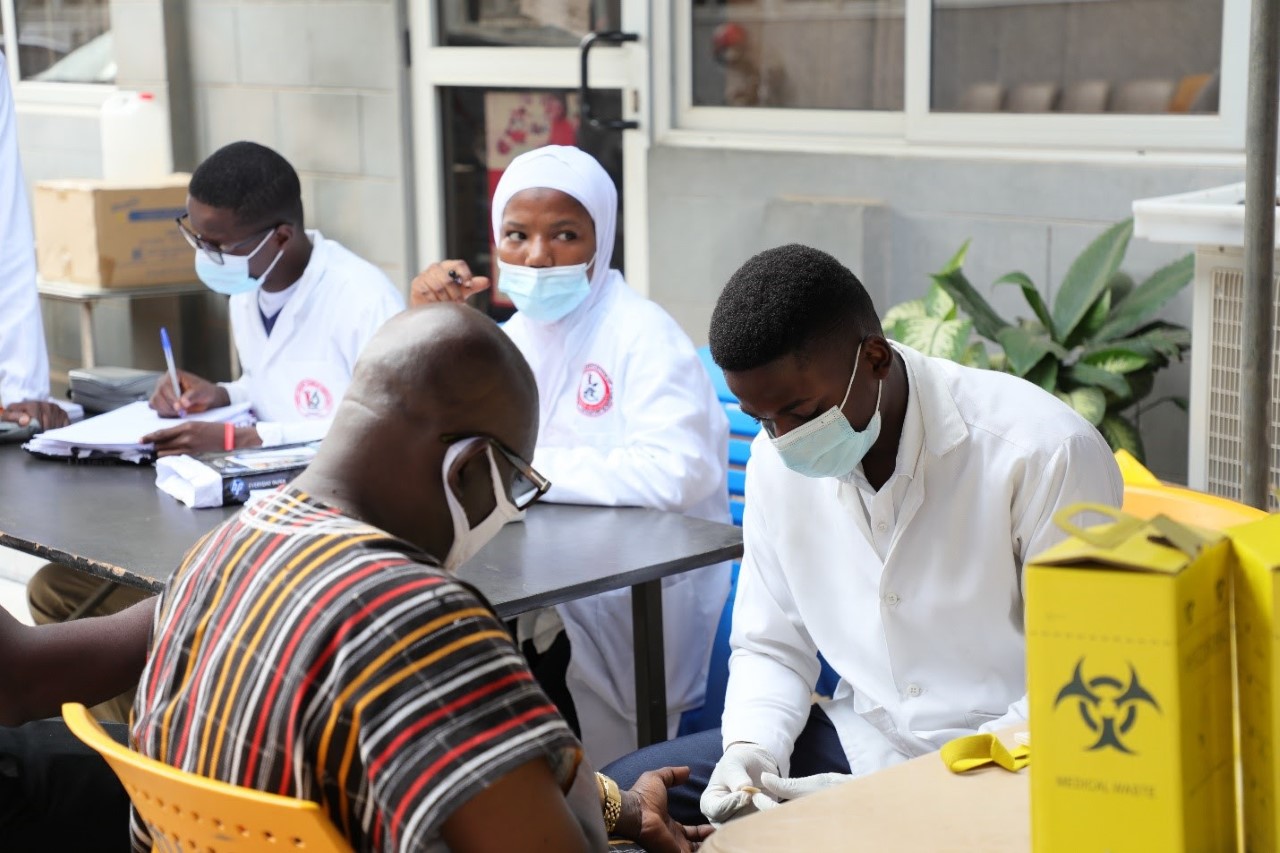 Its mission is to be an African-led and owned organisation that collaborates with other national, sub regional, regional, continental, and international organisations and partners, to promote and institute policies and promote research to support governments' national responses and approaches to fight HIV and HIV co-morbidities as well as emerging viral infections and to strengthen the health system across the continent.
Since 2009, the SAA Permanent Secretariat/ICASA International Secretariat has been established in Accra, Ghana.
According to the SAA, the objective of the initiative is to provide safe and high-quality blood and blood components collected from volunteer donors to replenish the region's blood banks.,motivate volunteer blood donors and maintain a permanent, well-indexed record of them,educating the community about the benefits of blood donation,encourage voluntary blood donation while gradually phasing out professional blood donors,increase public awareness and education about HIV/AIDS,increasing public awareness in HIV prevention (Knowing your HIV status).
The society also said that there are a high number of conditions in Africa that require blood transfusions, yet Africa records fewer blood donations when compared to other regions in the world.
It says that conditions such as postpartum haemorrhage, bleeding during childbirth, severe anaemia because of malaria and malnutrition, abnormalities of the bone marrow and genetic blood conditions, trauma, and accidents, as well as natural and man-made disasters, impact millions of people annually.
In 2021 according to the World Health Organization, blood donation has fallen by 17% in the African region in the wake of the COVID-19 pandemic that has caused widespread disruptions to key health services, lives, and livelihoods.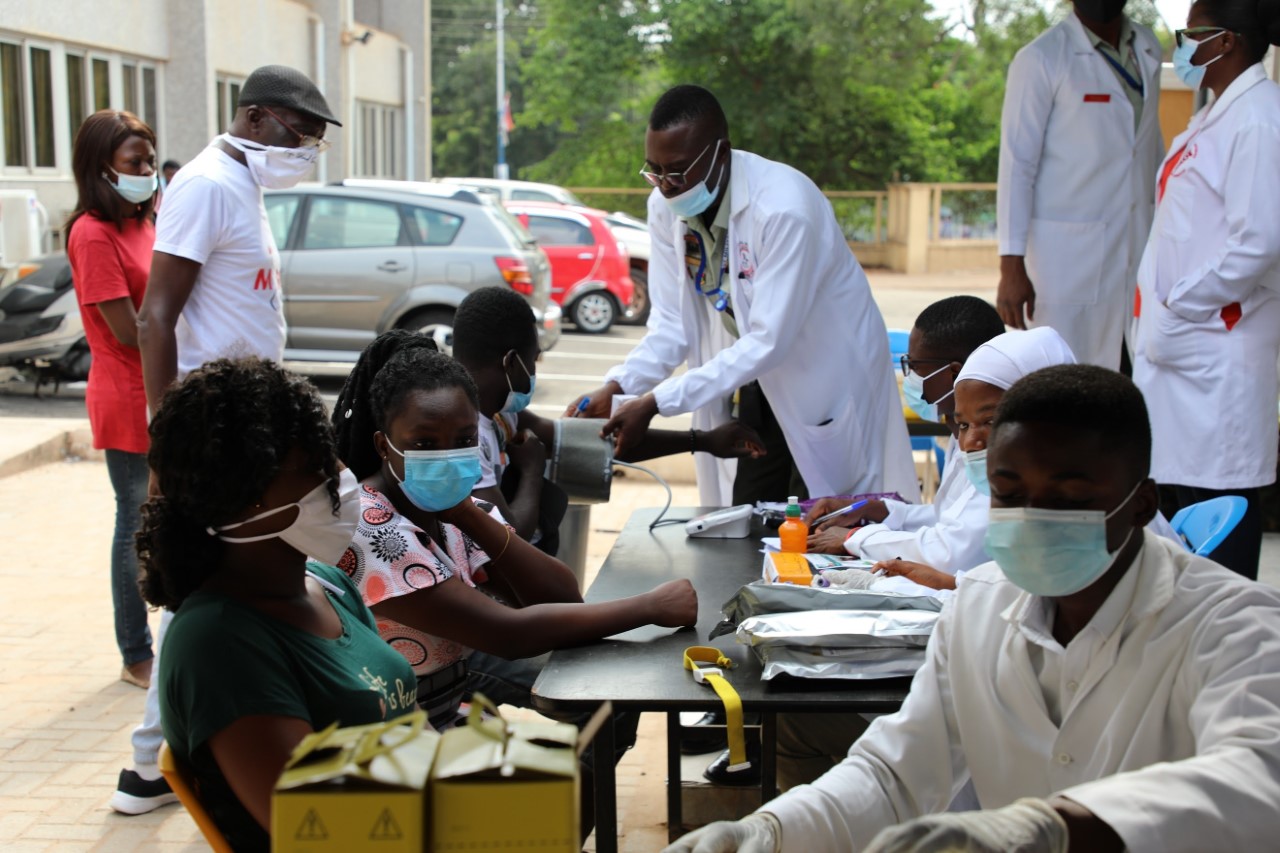 An analysis by the World Health Organization (WHO) found that the frequency of blood drives in the African region has dropped by 25% and demand for blood declined by 13%, with the suspension of routine surgeries in some countries and fewer people seeking care in health facilities.
Around 7 million people need blood transfusion every year in the region. Bleeding during labour, delivery, and postpartum accounts for one-third of all obstetric deaths globally and is the leading cause of maternal deaths in Africa (31%).
Half of the maternal deaths from severe bleeding in the world occur in sub-Saharan Africa. About 65% of these deaths occur in the postpartum period (WHO).
SAA members, Board Members and the international community are encouraged to send pictures of their World AIDS Day blood donation exercise (via info@saafrica.org) to be published in an upcoming SAA Newsletter and SAA website as well as at the opening ceremony of the International Conference on AIDS and STIs in Africa (ICASA 2023 Zimbabwe).
In Ghana, the Society for AIDS in Africa (SAA) International Secretariat, in collaboration with the National Blood Service, Ghana, and with the support of the chiefs of Korle Bu Sempe Traditional Area, Mamprobi Sempe Traditional Area, and the Asere Tsono Mantse, will conduct blood donation exercises with the communities of Ga Mashie, Jamestown, Korle Bu, Mamprobi, and their surrounding environment at the National Blood Service headquarters located at Korle Bu on the 1st of December, 2022.