Kenya's Inspector Of General Police Nominee Japhet Koome To Be Vetted On Tuesday
By Samuel Ouma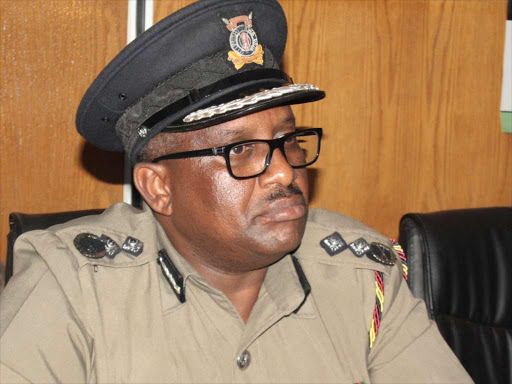 Japhet Koome, Kenya's Inspector of General Police (IG) nominee, will be vetted in Parliament on Tuesday, November 8, 2022
.The Senate Standing Committee on National Security, Defense, and Foreign Relations and the Departmental Committee on Administration and Internal Affairs will vet the nominee.
Kenyans were given a 10-day period to share their thoughts on the new IG with the National Assembly. Comments were due by Thursday, November 3, at 5 p.m. from all interested parties.
"The presentations may be forwarded to the Clerk of the National Assembly or the Clerk of the Senate, hand-delivered to the offices of the Clerks, main Parliament buildings, or emailed to the Clerks at the Senate and the National Assembly," read a notice from the clerk of the National Assembly.
According to the Public Appointments Act of 2011, the committee will have 28 days after vetting to approve or reject the nominee.
President William Ruto nominated Koome on September 28. Currently, he is the Commandant of the National Police Service College in Kiganjo, Central Kenya.
Previously, he served as Nairobi County police boss.
He will take over from Hillary Mutyambia, who retired over health reasons.