From South Sudan To Africa -A Continental wide Ambition For Trinity Energy
By Ajong Mbapndah L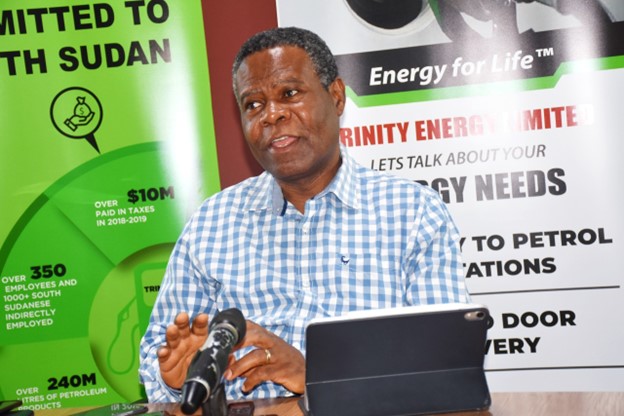 For Trinity Energy, the hard work, courage and sustained vision is paying off huge with its imprints growing beyond the shores of South Sudan where the company has its base. A conspicuous presence at the recent African Energy Week, Trinity Energy facilitated one of the events to tout investment potentials in South Sudan.
At the breakfast event animated by South Sudan's Minister of Petroleum Puot Kang Chol, the emphasis was on the great potential South Sudan has when it comes to oil and gas and the need to shirk the jaundiced view People have about South Sudan.
In a conversation with Robert Mdeza, CEO of Trinity Energy, and Ken Mugambi Deputy CEO, the sentiments of the Minister were re-echoed. South Sudan has turned the curve and is very safe for investment. Trinity Energy is not only aggressively making the best of the investment opportunities in South Sudan, but also calling other investors to join them.
With a vision that is rapidly expanding beyond the shores of South Sudan and East Africa, Trinity maybe destined for continental wide leadership on energy in the years ahead.
Could we start with an overview of how the African Energy Week 2022 has been going for you?
Things have been going well with powerful speeches from the various speakers during the opening ceremony. And then the networking we have had since we started has so far been going on well and they have continued to go well.
This morning Trinity Energy sponsored a breakfast event on promoting investment in South Sudan, may we know the message that you sought to convey with this breakfast event?
Trinity Energy as you know is a South Sudanese company and our roots are firmly in South Sudan; we have grown over the last ten years doing business in South Sudan and as a company that is indigenous to South Sudan, we feel it was very important to tell other investors that South Sudan is open for business. We were just facilitating for the Ministry of Petroleum and the Ministry of Mines to come and have an engagement with investors who may be interested in doing business in South Sudan and to showcase the opportunities that South Sudan has to offer to any investor.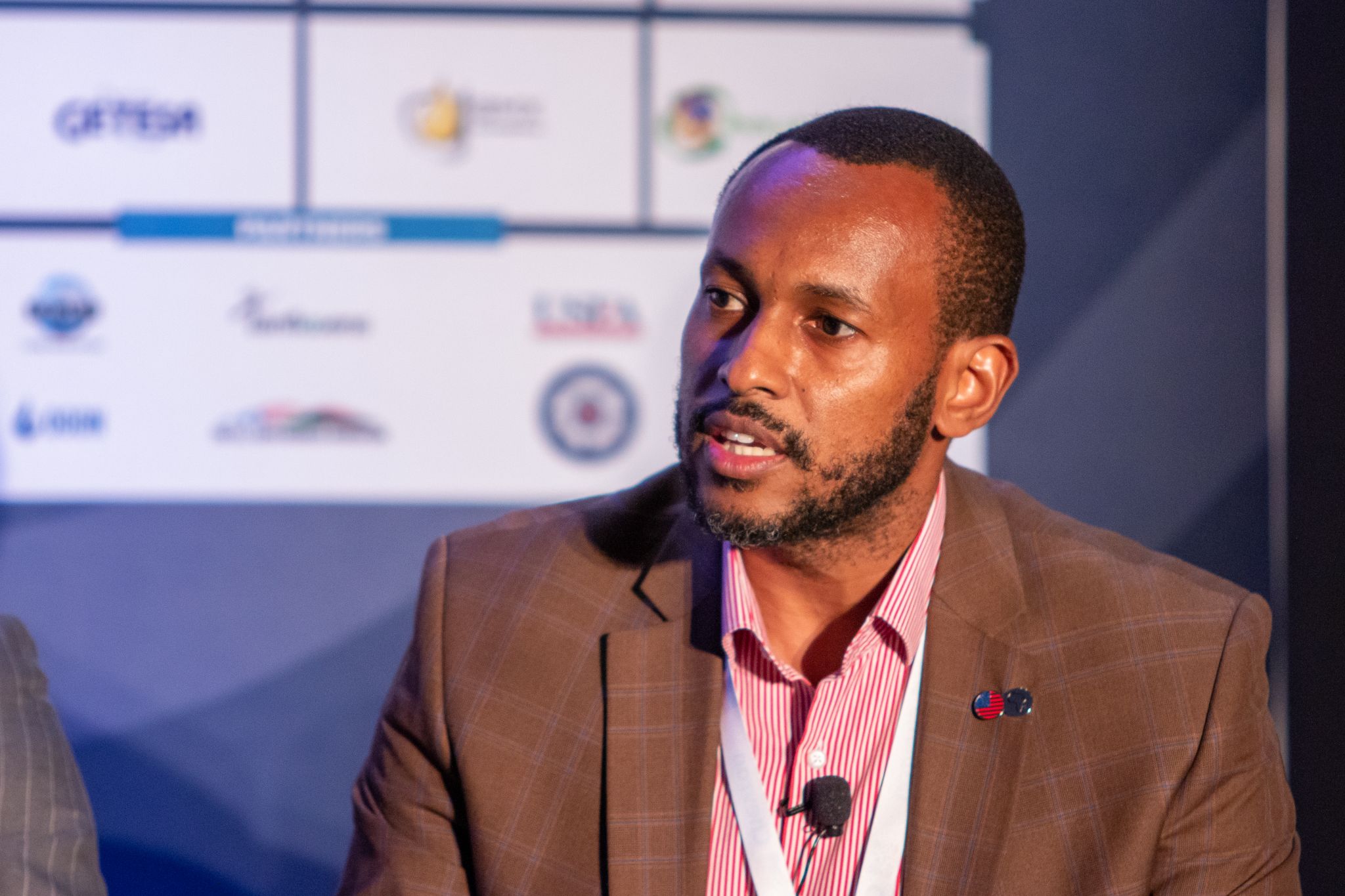 The Minister did make mention of this issue of perception. As a company that has been in South Sudan for over ten years; how has it been like doing business from independence to the civil war era, and post-civil war era?
Things are stable, new roads are being built and the country has opened up for business. As a company, we all went through that, but we stayed; we believe in the country, and we firmly continued to do our investment in those difficult days. Since 2018, everything has been stable, and we are expanding. We are continuing to expand our operations across South Sudan as a sign that the country has opened up; peace has come, and the environment is good for doing business. As a company we are taking advantage of this to invest to serve the people better; give them energy solutions for them to advance in their lives.
 In terms of the overall contribution to development in South Sudan, how will you situate the role of Trinity Energy?
Before 2018, South Sudan was facing significant energy challenges, especially in the supply of petroleum. The country was characterized by long queues of South Sudanese waiting to access fuel. Post-2018 Trinity Energy in partnership with the African export and import bank came up with a solution for stabilizing the energy supply in South Sudan. Through support from Afreximbank in collaboration with the government of South Sudan, we are pleased to say we have stabilized the fuel supply in the country; the queues that used to be experienced before are no longer there and the fuel stations that had been closed are now opened and this has created employment opportunities for thousands of South Sudanese through the retail of fuel.
One of the other challenges was price hikes but because of the interventions by Trinity Energy, South Sudan has now experienced a very stable fuel supply; indeed South Sudan is now  enjoying the cheapest fuel prices across East Africa. Part of that is because of lower taxes but in principle, Trinity Energy has made great contributions in the area of energy security and energy price stability for South Sudan, and we will continue to create other opportunities and avenues for socioeconomic empowerment for the people of South Sudan. We have also contributed significantly to initiatives around health, education, agriculture, and food security which are areas we are also passionate about besides energy supply.
 In a business atmosphere characterized by intense competition, the Minister talked about opportunities in South Sudan, and here you are encouraging other investors to come into South Sudan. Is Trinity not afraid of competition?
Competition is ultimately helpful for everybody; it puts everybody on their toes which is key for continuous improvement and overall, the main beneficiary of competition is the public whom we are all striving to serve. The more competition that we have on the ground the higher the level of service that will be offered and the people of South Sudan should experience the same quality that they find in a market like here in Cape Town, or Kenya, or Egypt. If we are complicit that we are the big boys, we may lower our standards. We are therefore not afraid of competition; that is not to say we are complicit, but we welcome competition. At the end of the day, we are there as businesspeople to serve the community.
 One of the recurrent themes at the AEW has been the encouragement of regional cooperation. How is Trinity trying to leverage that to its advantage?
South Sudan is part of the East African Community as you might be aware, therefore Trinity Energy is looking at not just the South Sudanese market but also the wider East African Community as its market. Fuel supply from South Sudan comes predominantly through Kenya into Uganda and then into South Sudan because South Sudan is a landlocked country. It is important therefore to have relations, and collaborations across that value chain so that as we strive to make sure that South Sudan is energy secured, we have relationships across the value chain that helps us to achieve this objective. We are looking at East Africa as an enabler of what we are trying to do in terms of ensuring energy security for South Sudan. Our expansion within East and Central Africa is premised on the fact that South Sudan is not only a member of these regional markets but also it is important for Trinity Energy to have a presence in these markets to ensure the security of supply within South Sudan as a country that heavily relies on its neighbours for its logistics of fuel supply.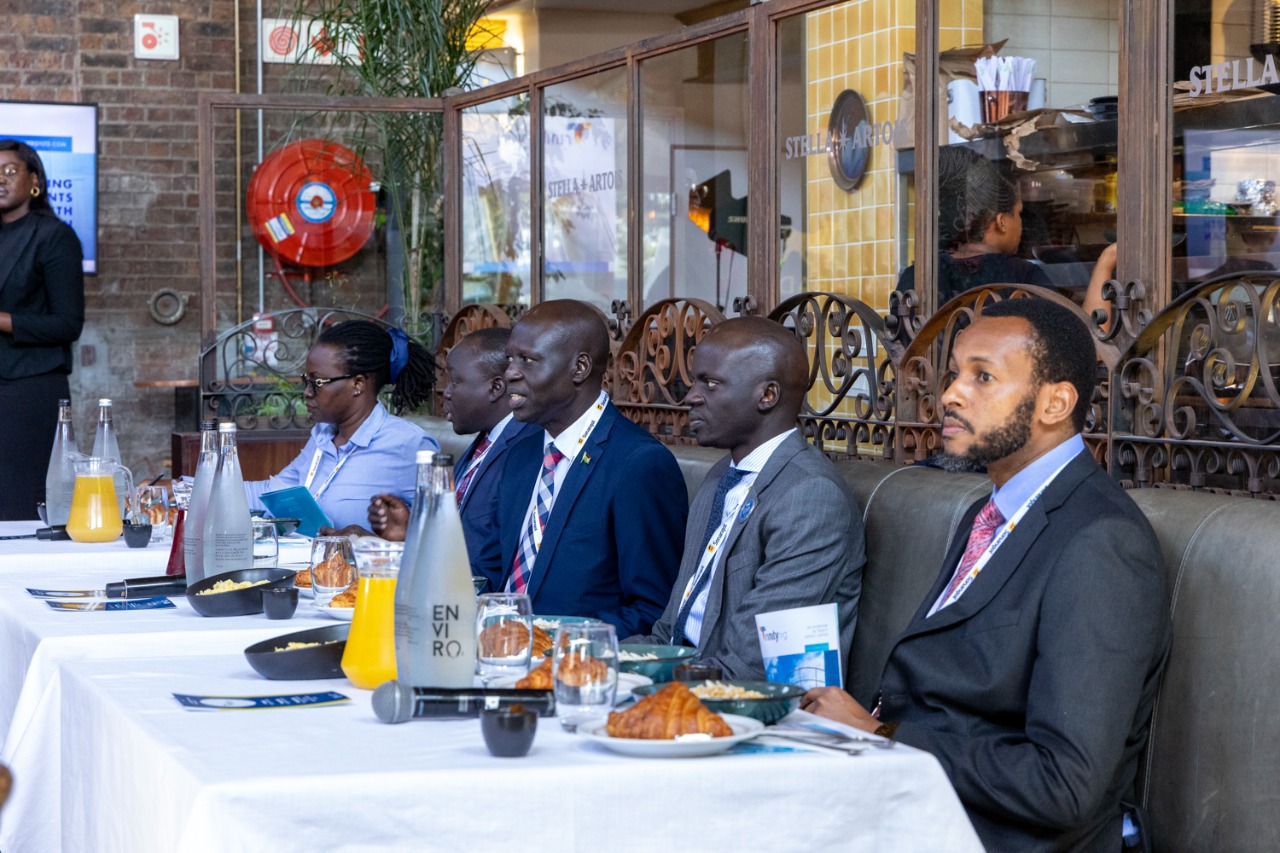 How does Trinity Energy give back to the public?
We have established what we call four pillars for our social-economic empowerment of South Sudan. We do not want to just call it Corporate Social Responsibility; it is around empowerment, and it is consistent with what we are doing in the area of energy. The solutions we are providing within the energy space are geared towards the social and economic empowerment of South Sudanese people. We also, have an opportunity to give back while looking at this from the perspective of building up on what we are already doing in the energy space. In this regard, we are looking at four areas; one is agriculture which is the area of food security. Trinity Energy is part of a bigger group which is Trinity Holdings that is involved in agro-initiatives, including farming and subsequently value addition.
We are also looking at the area of health; providing much-needed supplies and support to the government in the area of health. In 2020 Trinity Energy made a very significant contribution to the government of South Sudan in the area of COVID support, to the tune of six hundred thousand United States dollars. The third pillar is on the environment; we are very conscious as an oil company of our carbon footprint and this is why we are very invested in initiatives to help in addressing the environmental impact of our activities, but also generally help South Sudanese to appreciate the beautiful environment that God has given them.
The fourth pillar is education. As a young country South Sudan requires a lot of manpower, and home-grown human resources. We are committed to supporting especially skilled young South Sudanese to participate not only in our sector but also across various sectors of the economy. Last year we made significant support to support youths at the University of Juba to undertake their degree programs. This is something we will continue to support as well as focus on other areas of education. All this is under the framework of our commitment to the UN Global Compact. Trinity Energy is the first South Sudanese company to sign up as a member of UN Global Compact and is amongst the very few in East Africa, which shows we are going over and above.
Any big projects in view for Trinity Energy, how do you envisage the future?
 Trinity Energy is a fast-growing company; we have been very blessed to have the opportunities we have had in South Sudan, and we continue to see South Sudan as our primary market but also, we are expanding across East, Central and Southern African regions. Within South Sudan, we have several projects and also outside South Sudan. In South Sudan we are continuing our retail expansion; now we have a retail footprint of about 20 retail outlets, but we are committed to growing this to about a hundred in the next four years to enable South Sudanese people to have access to petroleum products to bridge the access gap. Alongside that is expanding our storage capacity. The existing storage may not necessarily serve the needs of a growing country and a growing economy like South Sudan. We are looking at expanding our storage capacity by adding about 75 million litres of both strategic storage and operational storage.
We are also working on a refinery project. We are looking at investing in a refinery – 50,000 barrels per day and we have made several strides around this. We have just finished studying for the configuration of the refinery and now we are at the stage of financing for the project. We are also expanding our footprint in the area power generation and are currently involved in setting up the first-ever solar plant in South Sudan, in collaboration with the Ministry of Energy. We are a sub-subcontractor to a large Egyptian company but now we are moving to take up operation and maintenance of that power plant. We want to build our capacity to implement such capacities in another town in South Sudan.
The other project is a 6.5-megawatt thermal power plant in Wau, the second biggest city, that we are currently undertaking. We hope to commission it in the next six months or so. Subsequently we intend to scale up this powerplant using solar power, which we have also been discussing with potential investors for this project and so far received interest from IFC to come in as a financing partner. This is essentially what we have been focusing on, as well as on the upstream side, where we are now involved as a service contractor to operating companies.
So, we are looking at different opportunities around engineering and drilling services, but also a new area again the Minister has mentioned is the enhanced oil recovery. We are also discussing different partnerships around that area.
Regionally, we are expanding our presence in Kenya. We are also expanding in DRC, where we have opportunities for bulk petroleum supply, in the country, Congo Brazzaville, and various other markets in East, Central and Western.
While we continue pursuing these opportunities, we must recognize that we cannot do all this on our own. We need partnerships, finance, and skills. This is where we are inviting partners to walk with us on this journey.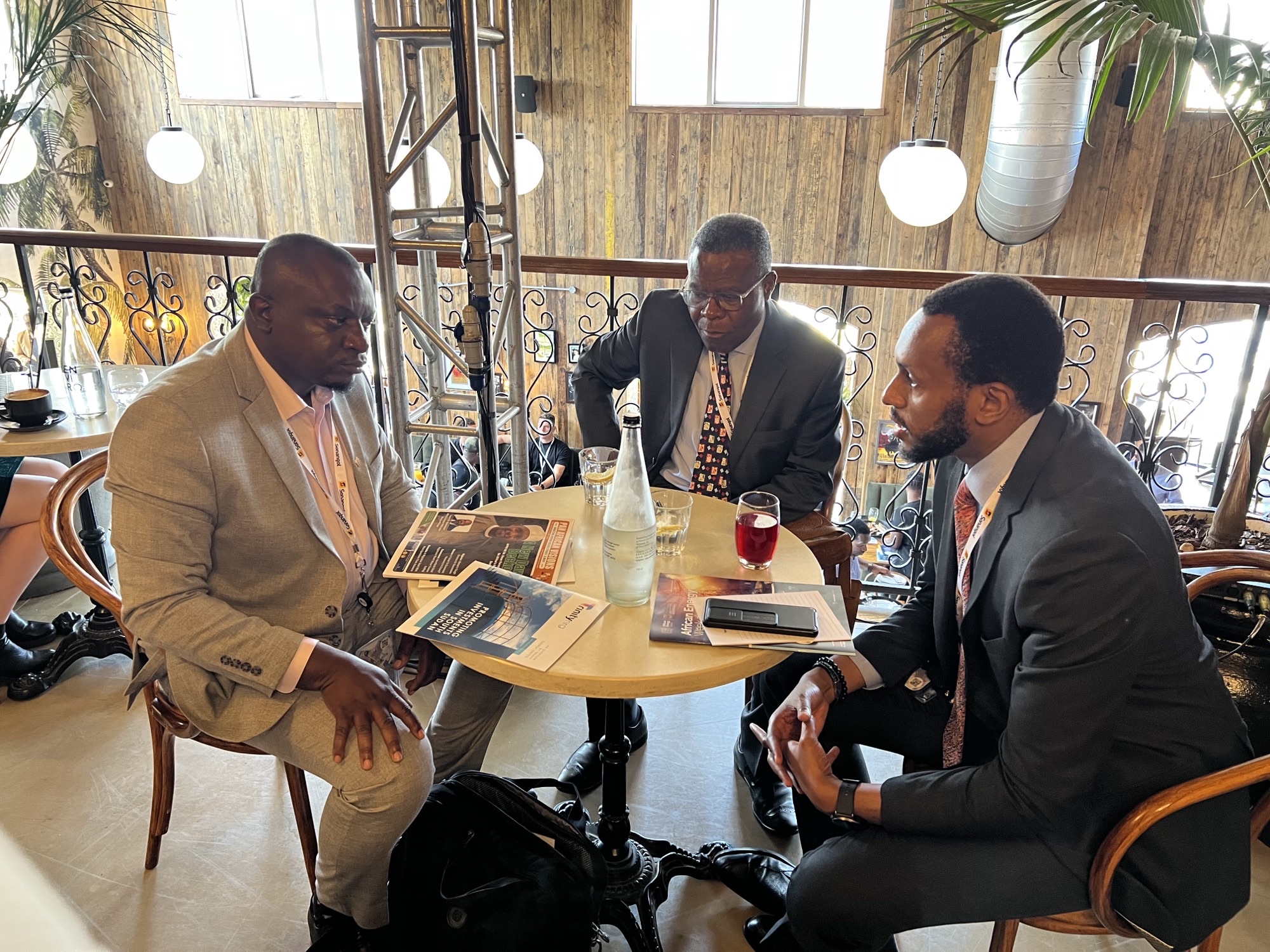 When all of these are implemented, you are talking about Trinity becoming a major player, if not the biggest player when it comes to oil and gas in Africa!
Correct. Not only just that, basically, but we also want to grow into an integrated energy company that will evolve with the times beyond our time to serve the people of Africa, starting from our base in South Sudan to the continent. So that is the vision of our founders. And that's the vision of our directors and management and staff that they should be there to serve people into the foreseeable future and beyond. We intend in the future to list the company in the stock exchanges here and elsewhere in Africa, just like any other international company. This is the dream.
*Culled From November Issue of PAV Magazine