FIFA World Cup: Breel Donald Embolo Leaves Indomitable Lions bleeding
By Boris Esono Nwenfor & Sonita Ngunyi Nwohtazie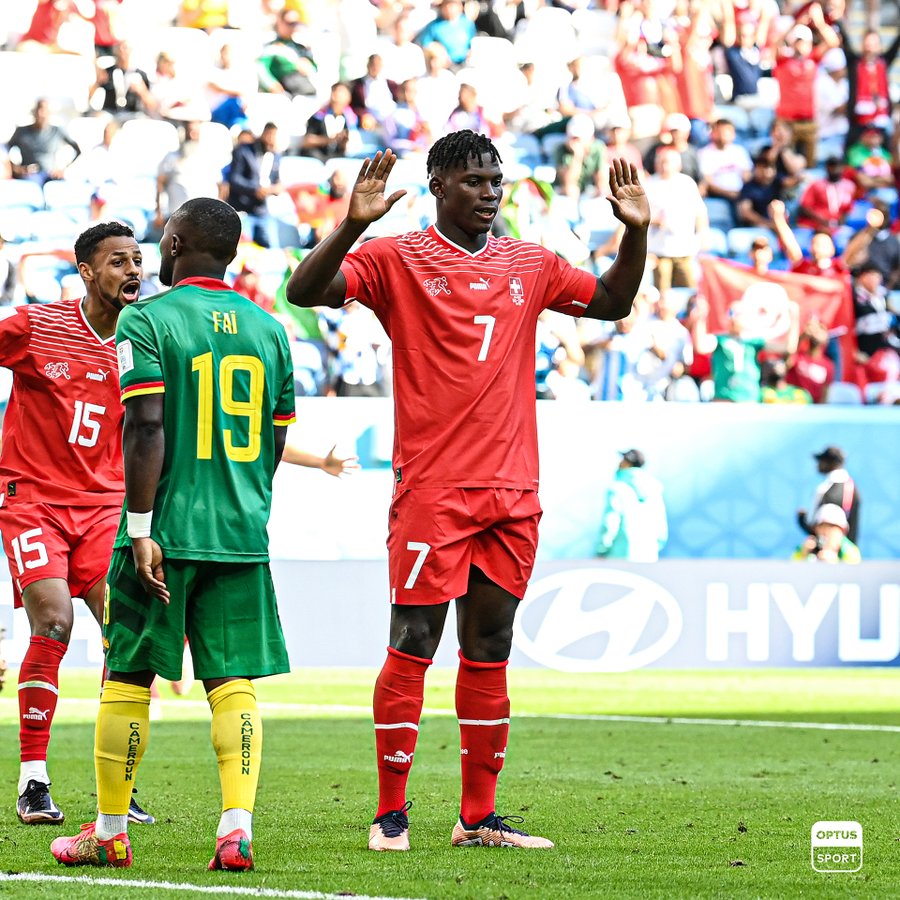 You couldn't have written a better script than Breel Embolo, born in Yaounde Cameroon, scoring for Switzerland, against his birth country. Before this game, the 25-year-old was relishing the opportunity to play in the Qatar World Cup, though with mixed emotions as he would be facing his country of birth.
Like it was written in the stars, Breel Donald Embolo will be the player to break the hearts of the Cameroonian public as he scored the lone goal at the 48mins with Switzerland calming all three points against Cameroon on Thursday, November 24 at the Al Janoub Stadium, in Qatar.
Monaco forward broke the deadlock three minutes into the second half of Switzerland's opening fixture, but he chose against celebrating it and instead raised both hands while appearing to apologise.
The gesture was greatly appreciated by many on the social media space while others were heartbroken that it was their "own brother who stabbed them in the back." One wrote: "Embolo was born in Cameroon? Much respect for that celebration."
Another posted: "Respect for Embolo at the FIFA World Cup for not fully celebrating the goal. That shows some love." A third commented: "Embolo scored for Switzerland and didn't celebrate because he was born in Cameroon. Class."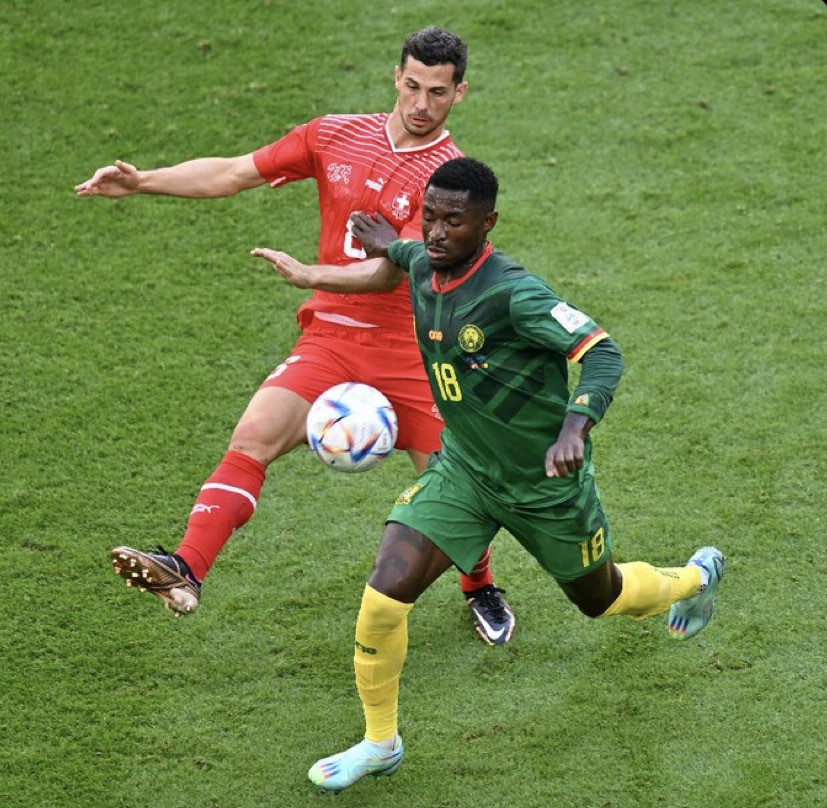 After featuring for their Under-16 side, he committed his international allegiance to Switzerland in December of that year and has since earned 59 caps. "It's not bad pressure, it is a positive thing. The World Cup is already something huge, representing your country, and now facing my home country makes it a little bit more special. The World Cup is already so big Cameroon will not make the pressure higher," Embolo said before the game against Cameroon
"Why not? The ball is round, and it should be the goal for every team coming here. Just taking part in a World Cup is not enough anymore and everyone tries to be the best and the best is to win," Embolo said.
Breel Embolo, who has scored eight goals in 23 games for Monaco this term, started his career with Swiss club FC Basel having emerged from their youth ranks. After registering 31 goals in 91 appearances, he secured a move to Schalke in 2016, where he spent three years before heading to fellow Bundesliga outfit Borussia Monchengladbach. The forward only left Monchengladbach for Monaco in the summer after completing a £ 12 million switch to the French club.
The defeat for the Indomitable Lions means the side has now lost eight successive games at the World Cup finals but Rigobert Song's side impressed at times here. Choupo Moting, Anguissa, and Onana impressed but the others will need to step up if they are to become the first Cameroon team to progress beyond the group stage since 1990.
Cameroon now faces an uphill struggle to reach the knockout phase of the FIFA Qatar World Cup, with this team looking like a pale imitation of the brutal but brilliant side which broke new ground for Africa as quarter-finalists at Italia 90. Cameroon's next game is against Serbia on Monday before a showdown against Brazil. Switzerland, with this win, gives the side breathing space before their match against group favourites Brazil on Monday and then concludes against Serbia.