BP Sends First Gas From Mozambique To Europe
By Jorge Joaquim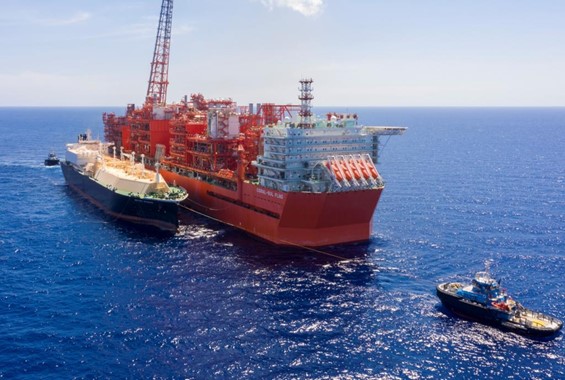 The cargo ship British Sponsor sailed on Sunday from Mozambican territorial waters to the European market with the first Liquefied Natural Gas (LNG) produced in the Rovuma Basin, in Mozambique, by the Italian Coral Sul FLNG Project.
All of its output over the next 20 years has been bought by the British company BP.
The export follows the approval by the Mozambican government in 2016 of the Coral Coral FLNG Project Development Plan, and in 2017 Italian oil company ENI made the Final Investment Decision, with the promise of the start of production in 2022.
"Everything worked out," said Mozambican President Filipe Nyusi. "Today, Mozambique enters the annals of world history as one of the exporting countries of liquefied natural gas," he added, speaking on Sunday in a communication to the nation.
He said that in addition to representing an alternative source of supply, LNG contributes largely to energy security in countries with the highest consumption.
However, Nyusi called on Mozambicans not to take gas exploration as the only and biggest solution to the project of developing Mozambique.
"You must maintain and intensively increase production and productivity, in our traditional activities, such as agriculture, fishing, tourism, power generation projects, among others," he said.
The Coral-Sul FLNG is the world's first newly-built deep-water floating liquefaction plant. The project is based on six ultra-deepwater wells in the Coral South field, at a water depth of around 2,000 metres.
ENI discovered this field in 2012, and it contains an estimated 16 trillion cubic feet of natural gas.