A Boon For Investors Who Bank On South Sudan -Petroleum Minister Puot Kang Chol
By Ajong Mbapndah L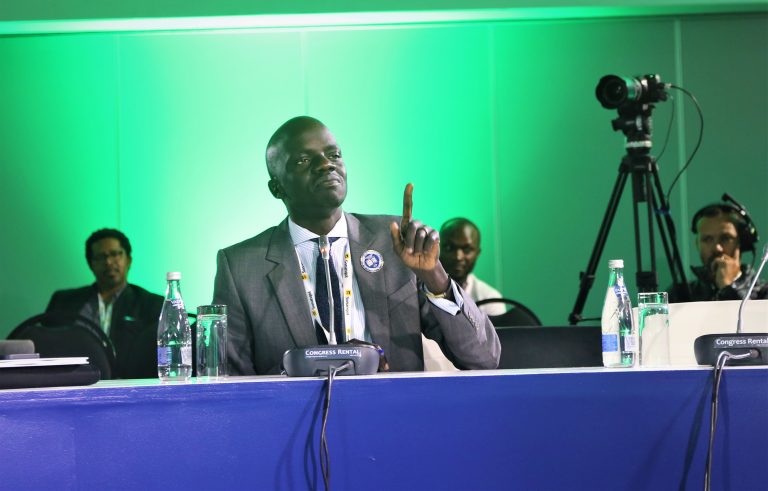 Realities in South Sudan today are starkly different from the image of war and conflict that is still engraved in many minds, says Petroleum Minister Puot Kang Chol as he makes a pitch to investors to take a fresh look at Africa's youngest nation.
The peace efforts have yielded great dividends and the leaders are working together to move South Sudan to the next level. Extending an open invitation to investors, Minister Puot Kang Chol said the investment opportunities in his country are enormous and in diverse sectors.
In Cape Town, South Africa, for the African Energy Week, it was a hectic schedule for Minister Puot Kang as he participated in panel discussions, engaged with prospective partners, and a broad range of other events and activities to talk about progress in his country and investment opportunities.
On the energy debate, Minister Puot Kang says transition cannot be done without taking into consideration the level of development and exploitation of resources in the continent. Africa must not be apologetic as it seeks to make its voice heard, said Minister Puot Kang.
What is your general perspective on the African Energy Week 2022 and how does it advance your mission as Minister of Petroleum for South Sudan?
Minister Puot Kang Chol: I must admit that it has been a great week; it has been a week that allowed us to interact with our fellow Africans and with the international community and business community. We had the opportunity to showcase what we have as a country; we had the opportunity to discuss all the investment opportunities that we have in the Republic of South Sudan. It is something amazing for us and I am grateful that South Sudan is part of this and at the centre of what is happening.
One of the things I heard you say in Cape Town is that people should not rely on what they see about South Sudan on social media. For those of us who have not been there, can you tell us what is different from what we see on social media?
Minister Puot Kang Chol:  First of all, I would like to admit that as a country in 2013 we had gone to war with ourselves. We have committed our own mistakes. In 2018 we realized that we have committed mistakes and therefore it is important for us to come together and signed an agreement which we did. We have signed the revitalized agreement; we have formed a revitalized government of national unity, and the government is there in which I am a part. The objective today is to rebuild and build a country and the images that remain in the mind and hearts of people are the images of 2013-2016.
 But we are trying to say hey we committed those mistakes, but we want to move our country forward, come help us build South Sudan. That is the image we want to print in the minds of our people, the international community. People who have gone to war do not expect things to just end in a second; it is a process but with your presence in the country, with youths getting jobs we will overcome those challenges and that is what we have been calling for. I believe the images today are different and we think it is time for us to move forward we want businesses to come and work with us as we are moving South Sudan to the next level.
Talking about investment opportunities, can you recap the opportunities that are available in South Sudan, and what incentive is your government providing for potential investors who want to come in?
Minister Puot Kang Chol: First of all, let me talk about the opportunities in the oil sector. In the oil sector, we have fourteen blocks of which we have done licenses for five blocks and those blocks are available as long as you stand the test of the requirement that has been set in the laws of the Republic of South Sudan. Those are the blocks that are available, and we are ready to agree provided you are the right investor, we will be happy to be with you.
The oil infrastructure is another. We need to build refineries so that we can be able to satisfy our local market as well as regional and why not export the others? These are opportunities we have. We also have opportunities in the same area; deports that we need to build. Another opportunity is to make use of the existing blocks; it is something we are looking forward to. If there are companies with the right technologies, with the right people to come and do the job, we will be more than happy to sit down with them to help us increase our production. Our production is about 170000 but we want it to go in the pre-conflict time of 350 thousand barrels per day.
You come to the mining sector; it is a sector where I think we have the opportunities; we have all the available minerals. What we need are the right investors because currently, the country cannot even export one gram of gold or diamond. We want the right investors to come and invest in the mining sector. We are looking forward to having investors that will be willing to invest in the agricultural sector. We are depending on generators; we want people who are willing as well to come to South Sudan and help us build sustainable power grids so that we don't depend on generators. We want sustainable, affordable energy and that is what we have been talking about. We are looking forward to having investors that are interested to come and invest in the country.
I must admit that we are among the countries that are best known for investment. if you go to the country, you will be able to go to the Ministry of Investment and they will take you from point A to B and you will be able to see what incentives are there and in what area. There you will choose if you want to go to the agricultural sector, petroleum, mining, and service sector like health and education there are incentives. All we need is people, but the regulatory framework is favourable for investment.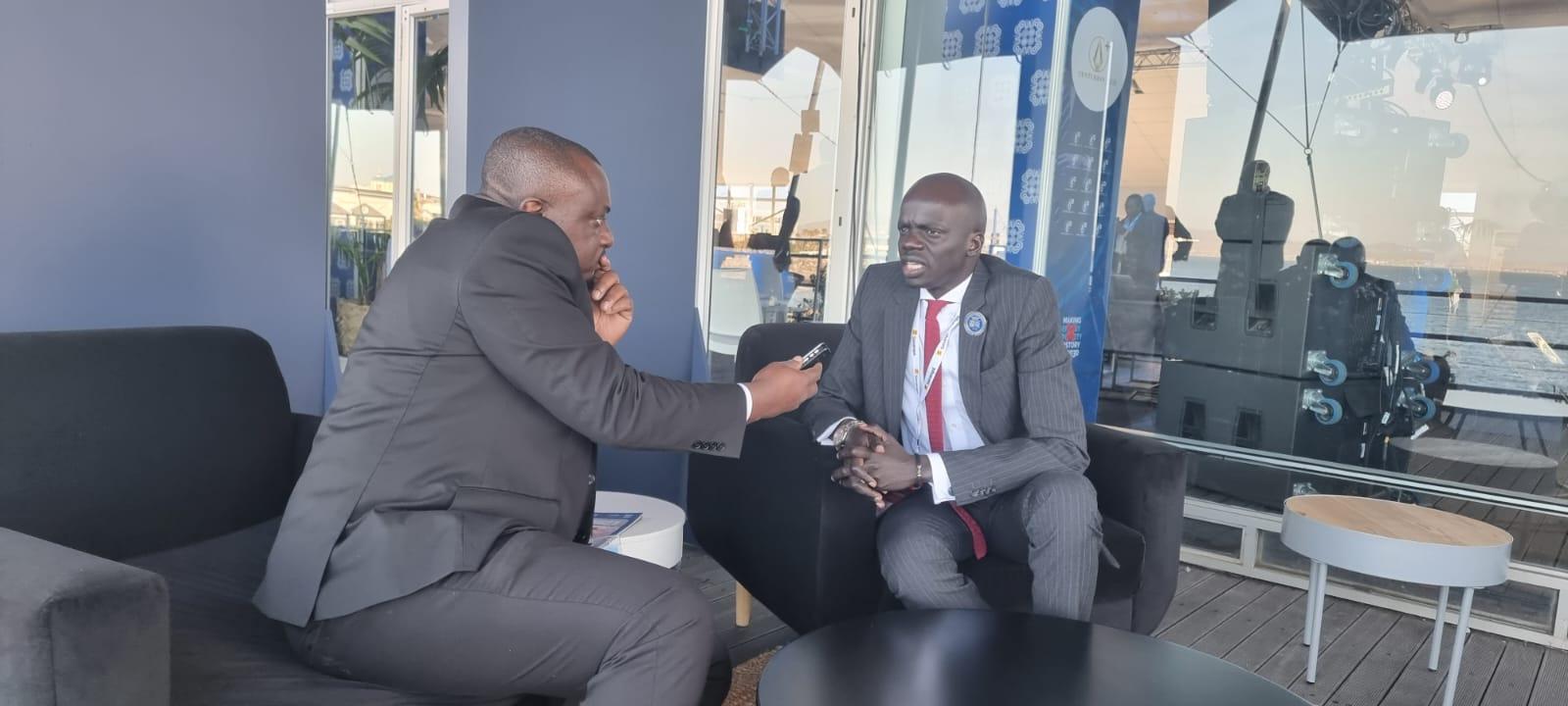 What leverage does Africa have to make sure that the interest of the continent is respected?
Minister Puot Kang Chol: First of all, we must admit that we need each other in Africa, 90 per cent of our oil remains under-exploited. Yes, we all agree that there must be transition; yes, we all agree that it is something that we will take but the process as to how we take it must be fair and just taking into consideration our level of development, our level of exploitation of the resources that we have. The continent's voice must be considered and heard. I don't think we need to be apologetic about it because that is what I have. If you are telling me to transit, I must have something to transit to. If I have zero, then where am I transiting to? We are saying we will do the transiting journey on our conditions and what we have.
 From Cape, the journey goes to Cairo, Egypt, any message on that?
Minister Puot Kang Chol: As Africans, we must remain united, talk with one voice and we must protect the resources that we have on the continent.
*Culled From October Issue of PAV Magazine