WWF Reports A 69 Per Cent Drop In Wildlife Populations
By Samuel Ouma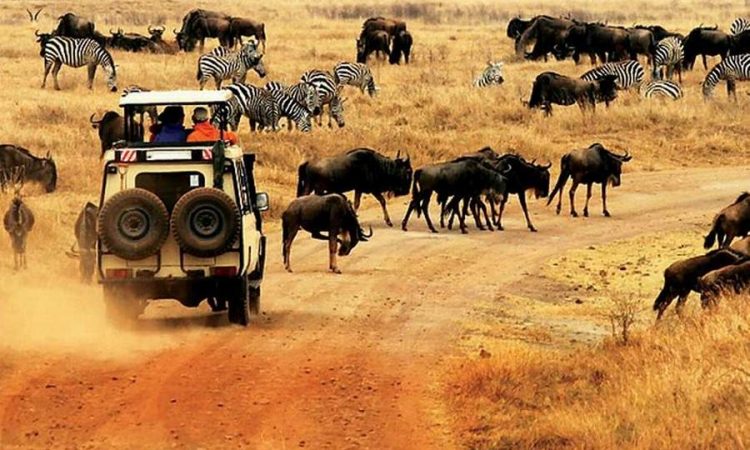 The World-Wide Fund for Nature's (WWF) Living Planet Report (LPR) 2022 says that the average wildlife population has suffered a devastating 69 per cent decline since 1970.
The report attributed the wildlife population decline to habitat loss and degradation, exploitation, the introduction of invasive species, pollution, climate change, and disease. Many of these factors contributed to the 66 per cent decline in wildlife populations in Africa and the overall 55 per cent decline in the Asia Pacific over the period.
It also showed that tropical regions, which are among the most diverse in the world, are experiencing an alarming decline in their monitored vertebrate wildlife population.
Moreover, freshwater populations have declined by an average of 83 per cent in less than a lifetime, the greatest decline of any species group. This has been caused by habitat loss and barriers to migration routes.
"The Living Planet Report 2022 reflects on the continued decline of key species and biodiversity loss. Africa recorded a decline of 66% in wildlife populations since 1970, with Kenya falling in the threat hotspots region because of the decline of key species and degradation of key habitats.
When you see a 66% decline in Africa, it doesn't mean we are doing better. It means we are not as severely affected as in some places," said Drew McVey, Wildlife Crime Initiative Technical Advisor for East Africa, WWF.
"We need to create and move from dealing with events to addressing system tipping dynamics where we have agents of change and a mix of interventions that can trigger and potentially accelerate transformative pathways to sustainable use and production," said  Jackson Kiplagat, Head of Conservation Programmes at WWF-Kenya.
"The Living Planet Report proposes that we create enabling conditions and look for leveraged points that can help drive the agents of change to deliver more. To reverse this nature loss and achieve recovery of key species will require ambitious commitments nationally and, more importantly, from world leaders at the next 15th Conference of Parties to the Convention of Biological Diversity (CBD COP15) in Montreal, Canada," added Jackson.
The report comes at a time when world leaders are preparing for CBD COP15, slated for December in Canada. The WWF wants world leaders to commit to a "Paris-style" agreement capable of reversing biodiversity loss and ensuring a nature-positive world by 2030.
According to the report, increasing conservation and restoration efforts, producing and consuming food, in particular, more sustainably, and rapidly and deeply decarbonizing all sectors can mitigate the twin crises.
The report was launched in Kenya in a virtual meeting on Thursday, October 13, 2022.