Three Injured In Attempted Bank Robbery In Nairobi
By Samuel Ouma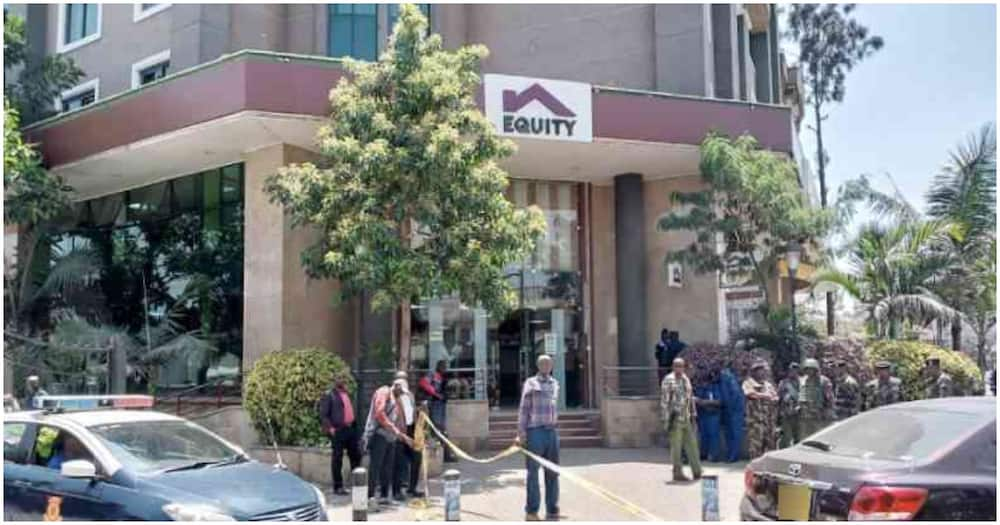 An armed robber on Tuesday attempted to rob an Equity Bank branch in Nairobi's Nairobi West area.
While forcefully gaining his entry into the bank, a knife-wielding man stabbed two security guards and a customer before heading to the bank manager's office to demand for cash.
Police officers guarding the bank then opened fire and shot the thug twice-on the shoulder and in the stomach. Police said the victims and suspect were rushed to the hospital for treatment.
Immediately after the foiled attack, Equity Bank, in a statement, ordered the temporary closure of the branch to pave the way for the investigations.
"Kindly note that we had a distressing incident today morning at our Nairobi West Branch where an armed person attempted to gain access into the banking hall. Security agents led by local authorities are currently on site investigating the incident, and the branch has been temporarily closed," read part of the statement.
The incident comes after four armed robbers raided another Equity Bank branch in Kisumu on November 23, 2021.
The suspects, who disguised themselves as customers, lobbed teargas inside the bank premises before engaging in a gun battle with the police.
No money was lost.