Tanzania Official Seed Certification Institute Moves to Educate Seeds Dealers On Regulations
By Valentine Oforo, Dodoma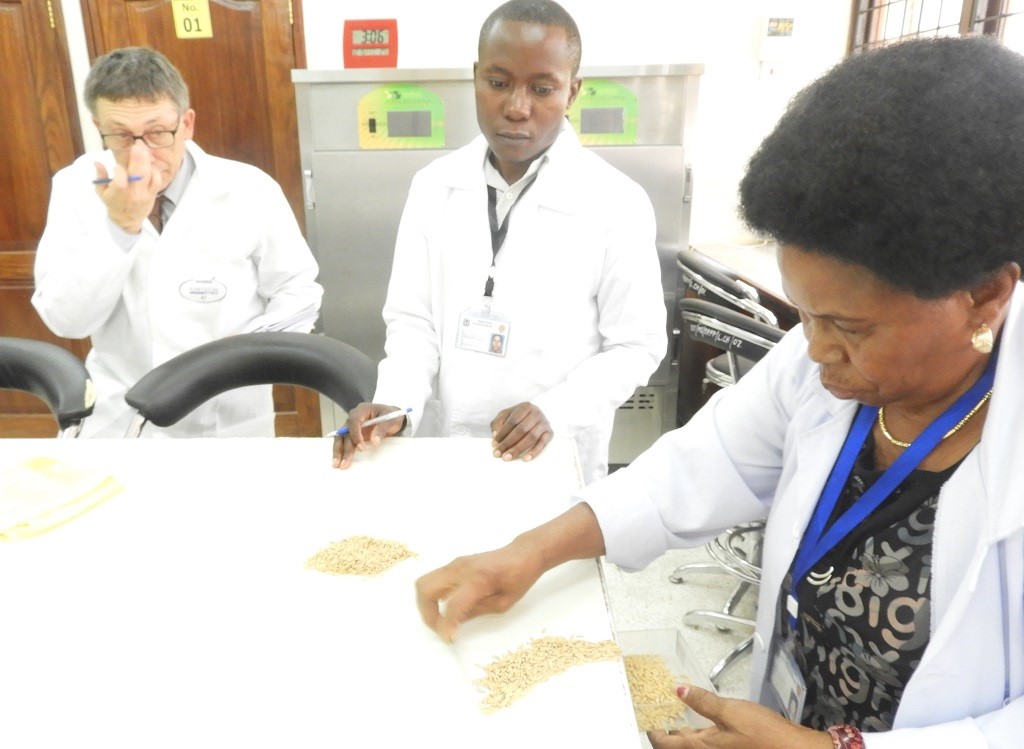 THE Tanzania Official Seed Certification Institute (TOSCI) is implementing a robust program to assist the seed dealers in the country to deliver services  in reflection to the Seed Act, 2003 and its regulations.
The State-owned seed regulatory body has decided to run the initiative in order to contain a spate of irregularities among most of the seed traders, a move that weakens performance of the seed industry within the country.
According to TOSCI's Director General (DG), Dr. Patrick Ngwediagi some of the seeds dealers are not recognized nor register themselves at TOSCI, which is against the Seeds Act 2003, and Seeds Regulations of 2007.
Expressing other challenges, Dr. Ngwediagi noted that some dealers are marketing expired seeds (of above 7 months), while others have a negative tendency of opening seeds packages in order to re- measure and sell it in different quantities.
"After investigating and realizing over the said irregularities in seeds marketing, we have patriotically decided to take a sober initiative to educate the seeds dealers so as assisting them to perform their business in needed standards," he stated.
Moreover, he added that some of the seed traders are marketing seeds without official labels of TOSCI or the Organization for Economic Co-operation and Development (OECD).
"As per the ruling regulations, all home-based produced seeds to be marketed must possess an official label from TOSCI, whereby those from outside the country must have OECD's labels," he detailed.
He stated that the initiative also targets to empower the traders with professional seeds storage manner, observing that some traders used to store seeds on the cement-floor while others are hoarding the seeds together with fertilizers, which is unprofessional.
He insisted that TOSCI will not hesitate to issue punitive measures against all traders who will continue their business without adhering to the Seed Act, added: "As per the provisions of the Seed Act 2003, any person/dealer who will found to have violate the set regulations will be imposed with a fine from 1m/- to 500m/- or a jail sentence of at one year,"
The TOSCI chief boss insists that the seed traders must ensure all seeds they receive from agencies fulfill all requirements, including TOSCI and OECD labels.
"Apart from the said labels, the seeds packages must also include a special paper note with key information like germination percent, purity percentage as well as seed lot number (,fn) 27001TAN 123," he added.
He said the Institute has a number of plans ahead to implement in a general quest to ensure the country is equipped with quality seed varieties with the dealers executing their business in accordance with the Seed Act 2003 and the relevant regulations.
With its headquarters based in Morogoro, the institute (TOSCI) is now recognized internationally since it has been accredited to International Seed Testing Association (ISTA) admitted to the Organization for Economic Co-operation and Development (OECD) Seed Certification Schemes, whereby seed produced in Tanzania and certified by TOSCI can now be sold in the country and the excess can be exported to other countries.
TOSCI is responsible for field and seed inspection, sampling, seed testing, variety evaluation and verification through National Performance Trials (NPT), Distinctness, Uniformity and Stability tests (DUS) and control plot testing.
Tanzania is also a member of the International Union for Protection of New Varieties of Plants (UPOV), since 2015.