President Samia Calls Tanzanians To Stay Away from Corruption
By Mutayoba Arbogast,Bukoba,Tanzania*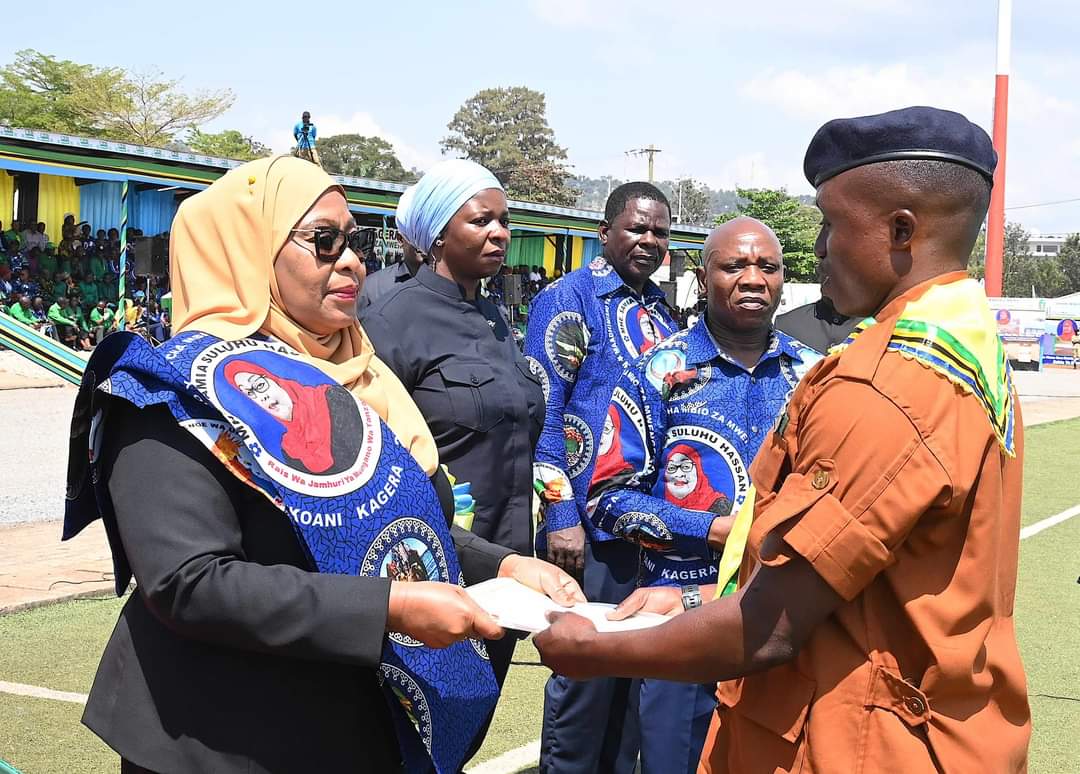 Tanzania's President Samia Suluhu Hassan, on October 14, 2022, led the ceremonies to mark the climax of the Uhuru torch race in Bukoba, Kagera region.
The Uhuru Torch is one of Tanzania's national symbols. It represents freedom and light. Alexander Donald Gwebe-Nyirenda lit it for the first time on top of Mount Kilimanjaro on December 9, 1961.
In her speech, President Samia tasked Anticorruption organizations in the United Republic of Tanzania, Prevention and Combating of Corruption Bureau(PCCB), and Zanzibar Anticorruption and Economic Crimes(ZAECA) to investigate  65 development projects which were found unsatisfactory by Uhuru torch and take proper action to people concerned.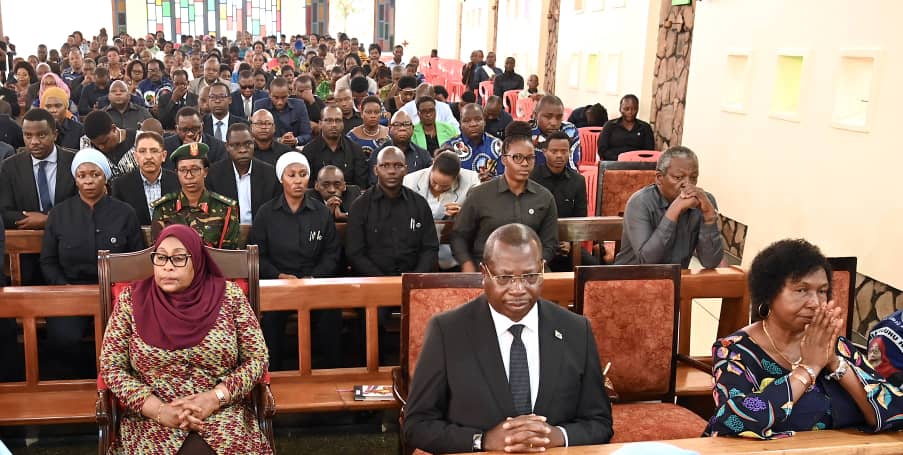 She, however, asked the officers of the agencies to set a good example by not engaging in any form of corruption.President Samia responded to Uhuru torch race leader Sahili Nyanzabara Geraruma's report that 65 of 1,263 projects fell short of expectations due to corruption, lack of accountability, and inefficiency.
" We should not tolerate this situation of corruption which seems to continue despite Controller Audit General(CAG) yearly reports, and also we shouldn't wait for Uhuru torch to uncover corruptive practices which drain national wealth, but to fight it strongly," she said.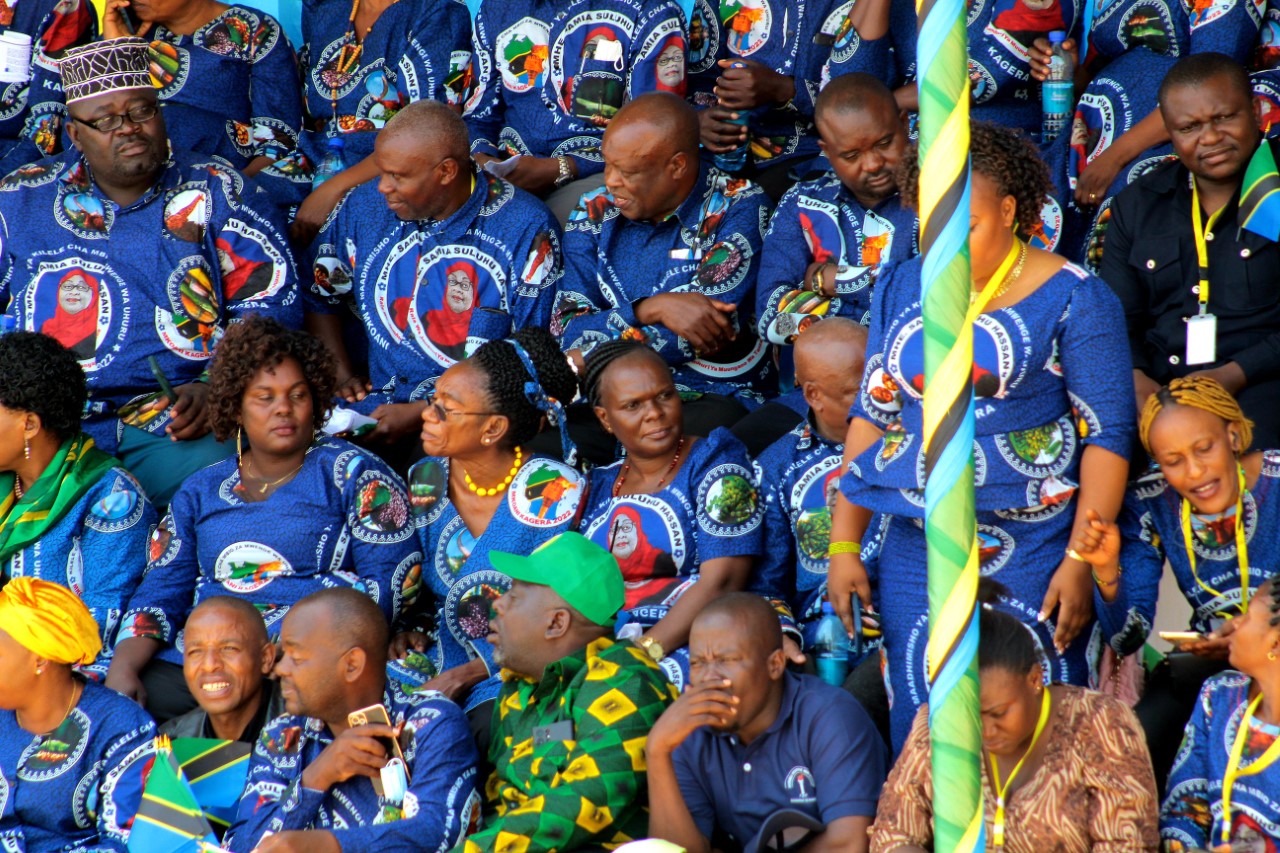 "Though the Transparent International report of January 2022 shows  Tanzania is among the six countries in Africa for fighting corruption, that's not enough; we need to engage more in prevention rather than combating", she added.
Geraruma cited some flaws as early cracking in buildings, poor materials, noncompliance with Bill of Quantities (BOQ) procedures, and some engineers' obligations being performed by people with no expertise, such as teachers and nurses.
The Uhuru torch climax celebrations coincided with the nation commemorating Nyerere Day, which is observed every year on October 14, when Julius Kambarage Nyerere, the first president of Tanzania, passed away.
The Holy mass to pray for him was conducted at Bukoba Diocese Cathedral, led by Bishop Methodius Kilaini, an Apostolic administrator of the Diocese.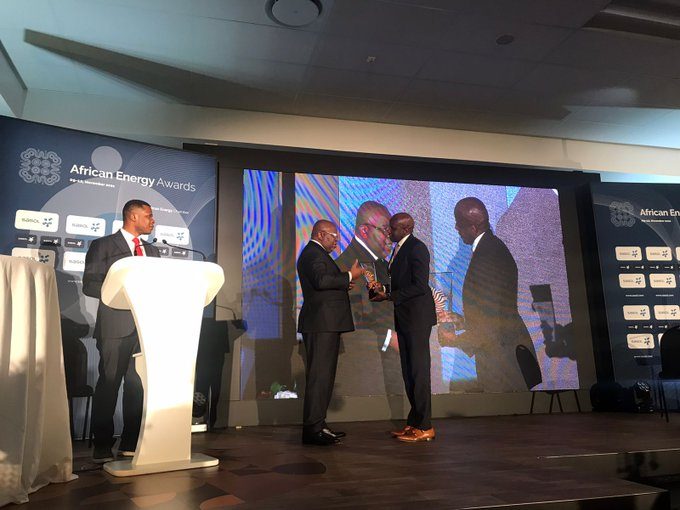 On May 13, 2005, Julius Kambarage Nyerere was declared the Servant of God by the Holy Father, Pope Benedict XVI, the first step for the start of the beatification and, finally, canonization to sainthood and permitting public veneration.
President Samia urged Tanzanians to remember him by following in his footsteps in adhering to justice and equality and avoiding oppression and irresponsibility.