Networking – The Key To Your Business's Success
By Erik Bergman*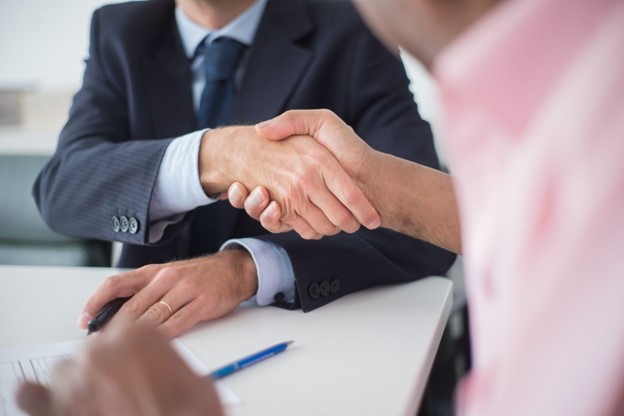 In the business world, networking exists as a practice to forge new relationships with professionals from within your field. But did you know that networking is also the key to the success of your business?
You might have heard about networking and what it hopes to achieve, but you've never done it.
We're here to tell you why networking is so important and give you first-hand tips on improving it.
But before we do that, let's say a few words about networking.
What Is Networking?
Networking means building relationships with business professionals. Networking aims to create a network of professionals you can turn to for various needs.
Just like writing a successful business plan, there are rules you need to follow to build a network successfully. The most important rule is to avoid the traditional mindset of handling business cards to professionals who have no idea who you are.
Instead, you need to forge relationships and introduce yourself.
There are many ways to network in the modern day. A prominent form of networking is online networking. Another important rule is to build long-lasting relationships and maintain them.
It's no good introducing yourself to a professional and adding them to your digital Rolodex and never speaking again. Maintaining business relationships is one of the most difficult challenges in modern networking.
Why Is Networking the Key to Your Business' Success?
We know that forging mutually-beneficial relationships with professionals can be achieved through networking. But why is this so important for the success of your business? Surprisingly, there are a few years.
Uncover New Business Prospects
The more people you meet, the more likely you'll uncover new business prospects. Throughout networking, you will exchange information with professionals regarding your professional life, skills, expertise, services, etc.
You must remember that others will also do the same. So there will always be professionals interested in your services. But thanks to networking, we can meet many new professionals, with many being interested in the same.
So the more people you meet through networking, the higher the chances someone becomes interested in your products or services.
Identify New Industry Trends
Industries are constantly changing. New ideas get introduced, and those that adjust to the changes are the ones who reap all the benefits. You might have a strong grasp of your industry and emerging trends. But you don't know everything.
Maintaining relationships with business professionals within your field gives you access to new information. Things like best practices and new strategies are essential for staying on top of emerging changes.
The only way to acquire this information is by exchanging ideas with industry peers.
Gain Access to Essential Connections
Lastly, networking is crucial for the success of your business because it opens the door to essential professionals within your field. One thing we should remember is that networking opens numerous possibilities.
We're not only gaining access to a professional through networking; we're gaining access to their entire network.
But to do that, you need to build a professional and mutually-beneficial relationship from the ground up.
Since we're at the point, let's learn how to do that.
How To Network Better?
Becoming a networking pro will increase your chances of business success. But to do that, you will need to learn the basics and best practices. Here are a few you should pay close attention to:
Be Yourself
The most important networking tip is to be yourself. You must also remember that professionals want to build and maintain the relationship. Naturally, the more they get to know you, the less trustworthy they become if you've been hiding your true self all this time.
To better understand, look at it from their perspective. Would you want to maintain a relationship with someone that's been lying to you? At the end of the day, being honest and staying true to yourself is the only way to build long-lasting and mutually-beneficial business relationships.
Find Your Networking Style
We mentioned that there are many ways to network in the modern day. Traditionally speaking, the best way to network, once upon a time, was to attend networking events. These were large events attended by professionals from the industry.
Nowadays, you can network online, attend speed networking, networking breakfasts, etc. Each one is different from the next, and there might be a particular form that best suits you.
For example, give online networking a try if you're an introvert. Or maybe try speed networking. There is no right or wrong way to network so long as you're achieving your goal or meeting business professionals and building relationships.
What's important is to find the style that best suits you.
Follow Up And Build a Relationship
Meeting business professionals is one thing but following up is another. It's no good going through the hassle of attending a large expo event and meeting a few pros if you're not going to chat up later.
If that's what you're planning on doing, what was the point? Remember that your goal is to not only meet industry professionals but create a mutually-beneficial business relationship. You can't do that if you never follow up.
So, once you meet a few people, find the time to meet face-to-face for coffee and chat. Maintaining your network is one of the biggest challenges of networking.
Conclusion
You're at the point in your career where it becomes essential to expand your reach and meet new people. You do this so your business can one day thrive.
The best way to do that is through networking. Networking will not be easy, especially if you're a shy person. But there are ways to meet business professionals and create mutually-beneficial relationships.
What's important to know is that networking is key to your business's success.
All that's left is to get good at it, and you'll be adding new people to your digital Rolodex in no time.
*Erik Bergman co-founded Catena Media and helped grow it to over 300 employees and a $200 million valuation before stepping away to start Great.com, an iGaming organization that donates 100% of its profits to environmental charities. In addition to running a successful online affiliate business, Erik also hosts the Becoming Great podcast, shares entrepreneurship tips with his more than 1 million social media followers, and contributes to sites like Entrepreneuer.com, Business Insider, Foundr, and Forbes.