Mozambique: Doctors To Go On Strike Next Week
By Jorge Joaquim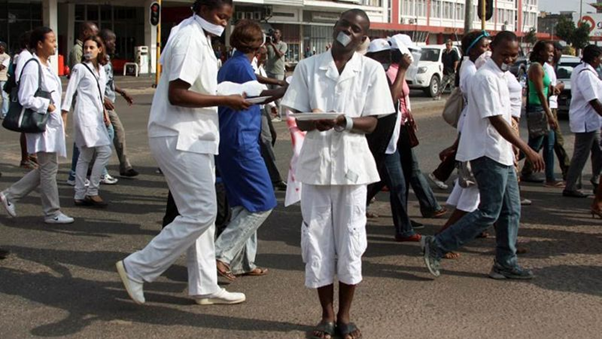 Mozambican doctors said yesterday they would go on strike starting from 7 November in protest against the controversial new public sector pay scale, known as the TSU, that came into force this month, October.
The president of the Mozambican Medical Association, Gilberto Manhiça, said that the group feels defrauded by the government, since the new salary scale does not correspond to promises that were made.
An announcement, seen by Pan African Visions, indicates that the strike will last for an initial 21 days, starting on 7 November. Over the next few days the strike guidelines will be made public, it says.
The expectation was that this month public sector wages would be paid retroactively, after the TSU's implementation was postponed in July. But problems with the reform continue to be reported.
The new criteria for setting salaries, approved by parliament in December, use the salary of the head of state as a benchmark for setting the salaries for holders of public and sovereign bodies.