Incumbent On The US To Assert Itself As A True Friend To Africa-NDI's Chris Fomunyoh
By Boris Esono Nwenfor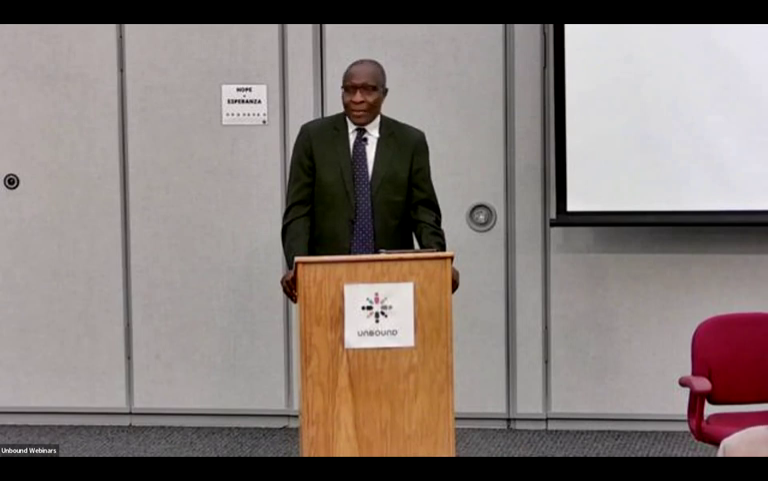 Dr Christopher Fomunyoh has revealed that it is incumbent on the United States to assert itself as a true friend to the African continent with other superpowers now exerting their influence on the continent.
The Senior Associate and Regional Director of Central and West Africa at the National Democratic Institute (NDI) based in Washington, USA, was speaking on the topic "Deep dive into U.S. involvement in Africa" organized by the International Relations Council, IRC. The session was part of the IRC lecture series that has offered nuanced insights and broad perspectives on critical global issues.
America's broad interests in Africa — from counter-terrorism, global health, democracy promotion, strengthening the American economy, and supporting European allies have seen the country involved in the African continent for decades now.
"Africa is one of the subjects that often receives bipartisan support from the U.S. Congress and despite the polarization that we may see in U.S. domestic politics at this time; interestingly Africa continues to benefit from that bipartisan support," Dr Fomunyoh said.
The new U.S. Strategy Toward Sub-Saharan Africa represents a reframing of Africa's importance to U.S. national security interests. The focus of the U.S. Strategy in Africa centres on fostering openness and open societies, delivering democratic and societal dividends, advancing pandemic recovery and economic opportunities and supporting conservation, climate adaptation and just energy transition.
As U.S. President Joe Biden noted in his address to the African Union last year, "none of this is going to be easy but the United States stands ready now to be your partner, in solidarity, support, and mutual respect."
"This policy is sharp; its well-articulated and it looks very pragmatic and result-oriented," Dr Christopher Fomunyoh added. "Many Africans are waiting to see how this policy will be implemented."
For the past two years, the globe has been affected by the health pandemic (COVID-19) that has affected the global and shown the inequalities many had taken for granted. Global warming and climate change are equally having a tremendous impact on the Northern and Southern hemisphere of which Africa has a great role to play.
Speaking on the challenges faced by the U.S. in approaching the continent and what Africa is dealing with, Dr Fomunyoh said the continent is struggling with its democracy and democratization processes. "Three decades down the road, a lot of that enthusiasm has been lost; a lot of the positivism that we saw in regards to democratization has given way to self-doubt and in some cases a return of the military as we now see in three countries in West Africa and five countries in total namely Sudan, Chad, Mali, Burkina Faso and Guinea," Dr Fomunyoh said.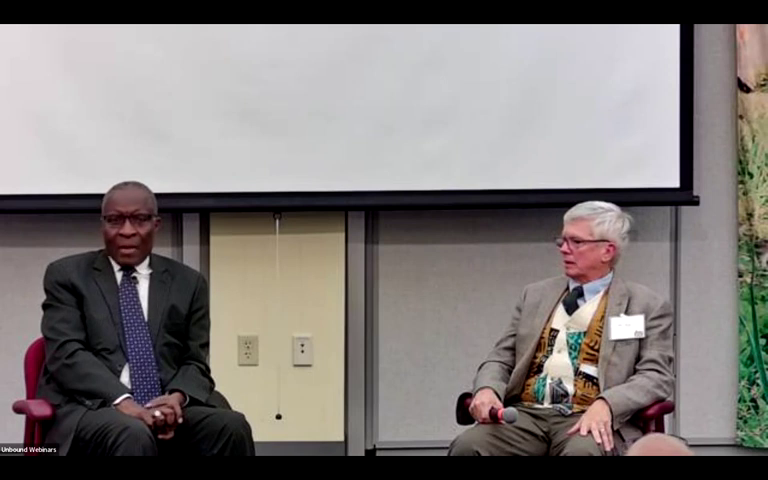 "There is the challenge of insecurity and instability. We had felt that with the democratization process, countries would become stable and more prosperous. But we have seen the continent face a new kind of insecurity; in some cases, provoked by internal conflicts (Ethiopia and Cameroon). In other instances, conflicts that are being fanned by the new wave of violent extremism (Sahel countries of Mali and Burkina Faso, Boko Haram in Nigeria)."
Dr Fomunyoh added: "The challenge of illiberal influences as other superpowerssuperpowers has engaged in the African continent. These superpowers try to put out a narrative that goes contrary to what most African aspire to in terms of democratic governance and economic liberalism notably the case of China and its very opaque transactions that target the natural resources of African countries such as Zimbabwe, Uganda, Zambia has African worried about the death trap in which many countries would find themselves in the not-too-distant future. Russia has made significant roads into the African continent in Mali and CAR."
"I see a lot of opportunities in today's Africa ranging from Africa's population projection; Africa's youthful population and the impact new technologies are having in ways that facilitate access to Africa's mineral wealth and natural resources," Dr Fomunyoh added while adding that "Africa is not a poor continent; it is rather the poor management of our resources on the continent that accounts for the poverty that we see in so many African countries."