Ghana: Treat Illegal Mining As National Emergency Issue – Philip Longdon
By Maxwell Nkansah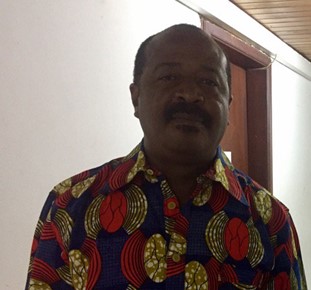 A member of the New Patriotic Party (NPP), Philip Longdon, has said that the issue of illegal mining is a national emergency issue. He stated this in an interview on the Breakfast Live morning show with host Korku Lumor on TV Africa.
He added that this is a terrible situation and not a matter to joke with or to be politicized, but also a matter of national survival.
He emphasized that illegal mining activities should be totally banned, and then those resources should be deployed in the agricultural sector, which would bring more revenue.
He then suggested by stating that "the money we use to buy the excavators and all the trucks and those machines and things they use, the sad thing is that they use treated water to process their illegal operations and then they contaminate the natural water".
He added that if the issue of illegal mining is not tackled with seriousness, there would be trouble and that type of trouble doesn't know any friend or foe and would affect everyone squarely.
A legal practitioner and a member of the Convention People's Party (CPP), Opanin Kwame Jantuah said he sides with Philip Longdon against the issue of illegal mining being politicized. But then he stated that "when you have a political party being part of the puzzle, how do you handle it?"
He continued by saying that "anybody in a political party who engages in this type of activity is the responsibility of that party to make sure that their members stop. It is their responsibility, first and foremost, to tell them you have got to stop this because it has a negative impact on their party.