Gems Road To Cape Town Launch Is A Vital Tool For Sport Development And Women Empowerment ..
By Nevison Mpofu .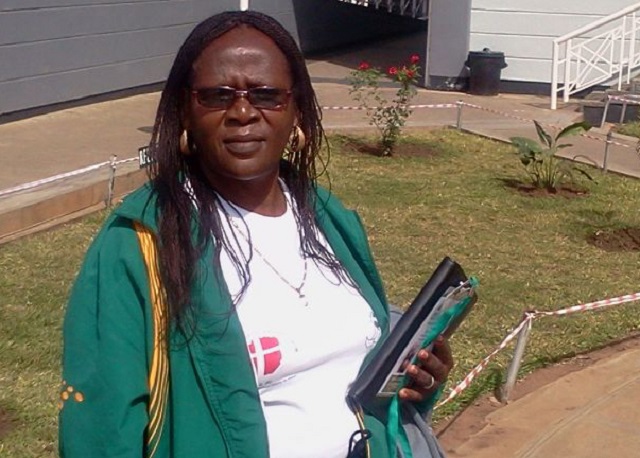 Sports affiliates, bevy of young Zimbabwean women will make it for the netball world cup in Cape Town, South Africa. The qualifiers will represent the country where a number of qualifiers will equally compete in tight battle to win at international level.
The Road to Cape Town is a pride for young women driven by a step forward through the tool of empowerment in an equally gender balanced World. The launch held recently in the city of Harare at a hotel venue gathered sports enthusiasts who among them strong sport supporters promise to bring change in women world in terms of sport empowerment, girl child support and empowerment and the need to see an equal world between men and women.
Zimbabwe Netball Association President Leticia Chipandu said support is equally needed in order to advance women sport and advance empowerment in an equally and balanced world.
"All we need is financial support for women to advance their sport career. We ask all sport stakeholders, the Ministry at large to help with support of these girls. The Ministry must treat women teams the same manner male teams are treated".
"We are going to the World Cup for the second time with the senior team and third time with the junior team. It will motivate other women to take sport seriously if recognition just like men is given."
"We appeal for support from the Ministry of Sport and Recreation on the journey to Cape Town to the netball World Cup. These must be treated like celebrities. You know women provide for families, so it is important to support us".
Leticia believes the gems 2019 Liverpool legacy should naturally attract sponsors to support and get attracted to the sport brand. The national team finished their commendable eighth in England. This thrilled most people as it was ecstatic and quiet exciting.
The much waited for netball world Cup will be hosted in South Africa from July to August next year. Gems have walked the Liverpool journey. This has attracted a number of companies in the corporate world.
Spar Zimbabwe retailing coordinator Shamiso Pfumayaramba said she is proud Spar has built such a relationship with the senior national team. Spar Zimbabwe promised continuous support on monthly basis. A week ago, they donated groceries for the team in camp.
"As Spar Zimbabwe key pillars of success, we mainly focus on women, children, protecting the environment, promoting a healthy and active lifestyle and prevention of cruelty to animals. It is therefore not a surprise that the Gms have fit in our strategy." said Shamiso .
GEMS ROAD to Cape Town has brought support attention and partnership from Spar Zimbabwe above all. However, it is interesting that Plan International is part of this team in terms of support. Partners coming aboard are Econet Wireless. In 2019 it was the main sponsor. Others coming in are …
Tel-One
Nyaradzo Group
AgriBank
National Foods
Minerva Risk Advisors
NedBank Zimbabwe
Simbisa Brands…………