FIFA Rankings: Indomitable Lions drop places ahead of 8th World Cup Participation
By Boris Esono Nwenfor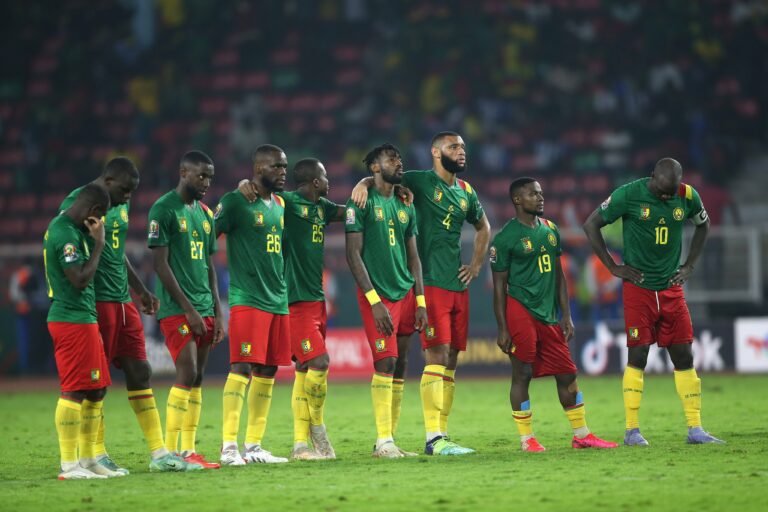 After a disastrous loss to Uzbekistan and South Korea in the last international friendlies, the Indomitable Lions of Cameroon is paying dearly in the latest FIFA rankings with the country dropping at the continental and world stage.
The team of coach Rigobert Song Bahanag is heading to the FIFA Qatar World Cup currently 43rd in the World, a drop of five places. The country was 38th in the August rankings. In the CAF rankings, Cameroon saw a fall of two places with the side currently 7th in Africa as opposed to fifth two months ago.
"It is regrettable to learn that Cameroon has dropped places in FIFA rankings," Andy Esunge, a sports journalist based in Buea told Pan African Visions.
"I think it is as a result of the friendlies that Cameroon lost and I feel like there are so many things that did not go right with those friendlies. We had teams that had a much better performance than we did, so, it is very regrettable."
The performance of players in their various clubs is a sign of optimism that the country can do better this year at the World Cup than they have done in the previous editions. Goalkeeper Andre Onana and midfield maestro Zambo Anguissa have dazzled Inter Milan and Napoli respectively.
"We are however consoled by the fact that the players are doing everything to impress at their levels and they have to do that to keep their performance rate high. If they do that, they should be able to play collectively and get the results that will propel them to a much more comfortable position as far as the (next) FIFA ranking is concerned," Andy Esunge added.
"It is regrettable that we are below teams like Tunisia, and Nigeria in the CAF rankings as a Cameroonian. There is still much we can do; we can fix it to get back to a more comfortable position. We should be eyeing the 18th position (in the world) which is currently being enjoyed by Senegal. The defeats were unfortunate; we saw a team that was submerged by South Korea even though the score line was not much. (South) Korea played better than us and we were found lagging."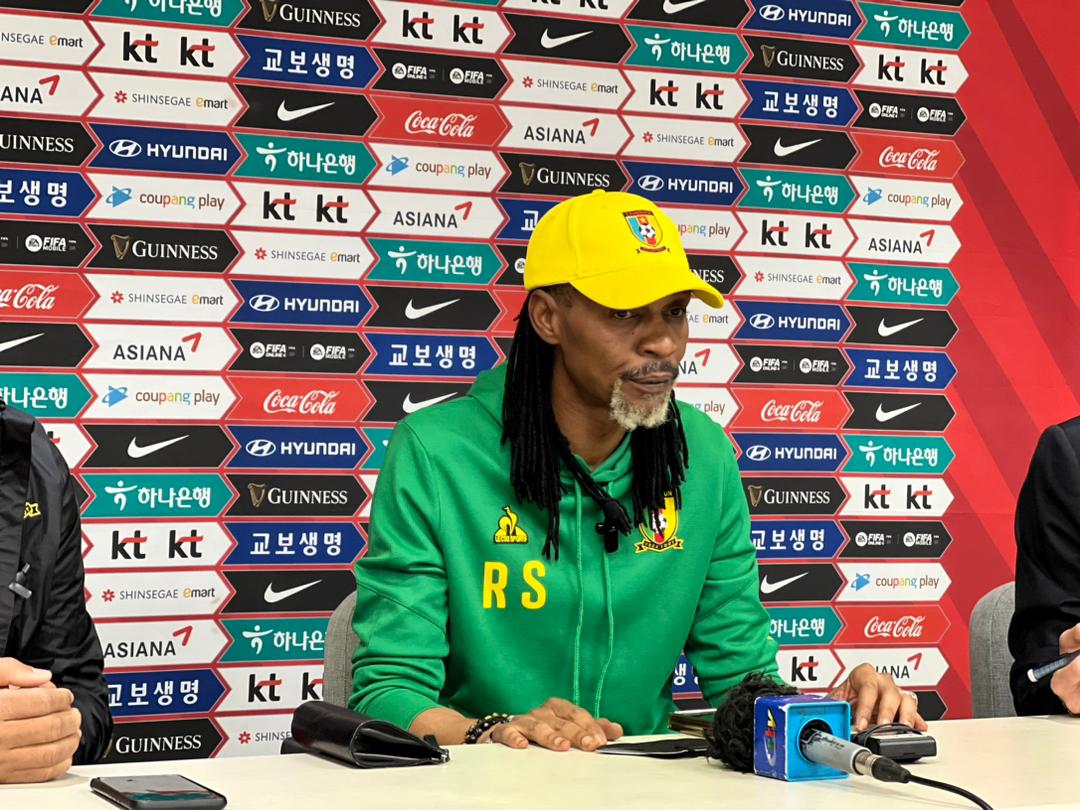 The Indomitable Lions are expected to play one last friendly game against Jamaica before they take off for Qatar. The game is scheduled for November 9 at the Ahmadou Ahidjo Stadium in what will be a farewell game as Cameroon seek to escape the group stages of the FIFA World Cup for the first time in 28 years.
Cameroon is in Group G and will battle against Switzerland, Serbia and group favourite Brazil. The Indomitable Lions get their campaign rolling on Thursday, November 24 against Switzerland before facing Serbia on November 28. The last and toughest test will come up on December 2 against Brazil.