DR Congo's Army Asks Government To Expel Rwanda's Envoy
By Maniraguha Ferdinand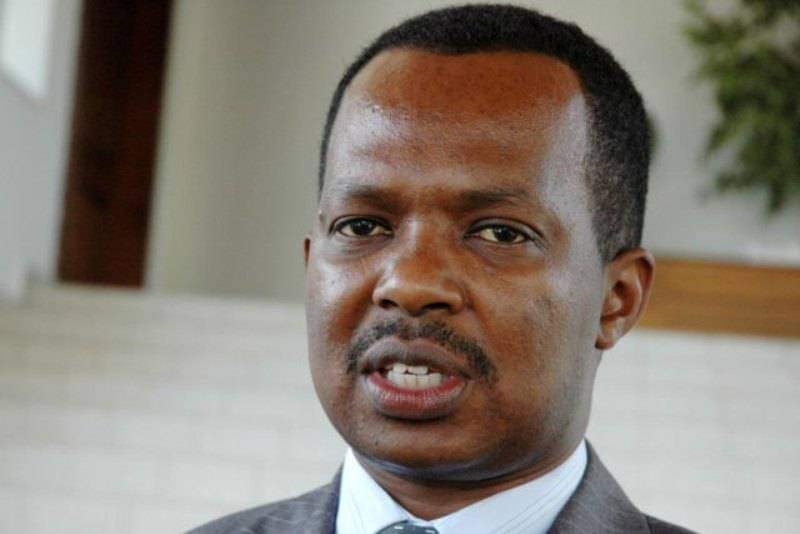 Democratic Republic of Congo's Supreme military council has on Saturday urged Government to expel Rwanda's envoy in Kinshasa, Vincent Karenga as the fight between government forces and M23 rebels intensifies in the East.
DRC alleges Rwanda to back  M23 rebels which now  controls some small towns  around Goma, in Northern Kivu province.
Fights continued this weekend in the areas towards Goma town which is main provincial city bordering with Rwanda.
DR Congo's Supreme military council which met on Saturday 29th October led by President Felix Tshisekedi, decided to ask government to consider expelling ambassador Karega within 48 hours and terminate  all diplomatic relations with Rwanda.
The council also advised government to stop movement of people between Rwanda and DR Congo, says official communiqué issued by Congolese government.
These measures come after five months government forces (FARDC) fighting with M23 rebels which resumed fighting early in this early after about ten years in camps in neighboring countries.
DR Congo accuses Rwanda of supporting M23 which is made mainly by Rwandophones of Congolese nationalities who decry being segregated by government.
In 2013 Congo signed agreement with M23 which would see the later being integrated into government and the army but agreement has never been implemented.
Rwanda denies supporting M23, instead accuses Congo of collaborating with FDLR, a rebel group which Rwanda says its members  participated in 1994 genocide against the Tutsi.
It's not clear  if DR Government will go on implementing Supreme military council's recommendations.
However, stopping movement of people and goods between Rwanda and Congo may put Goma's population of 1.5 million in great danger of starvation as 80 % of goods supplied to the city pass through Rwanda.