4482 Novel Breast Cancer Cases Recorded In Ghana
By Maxwell Nkansah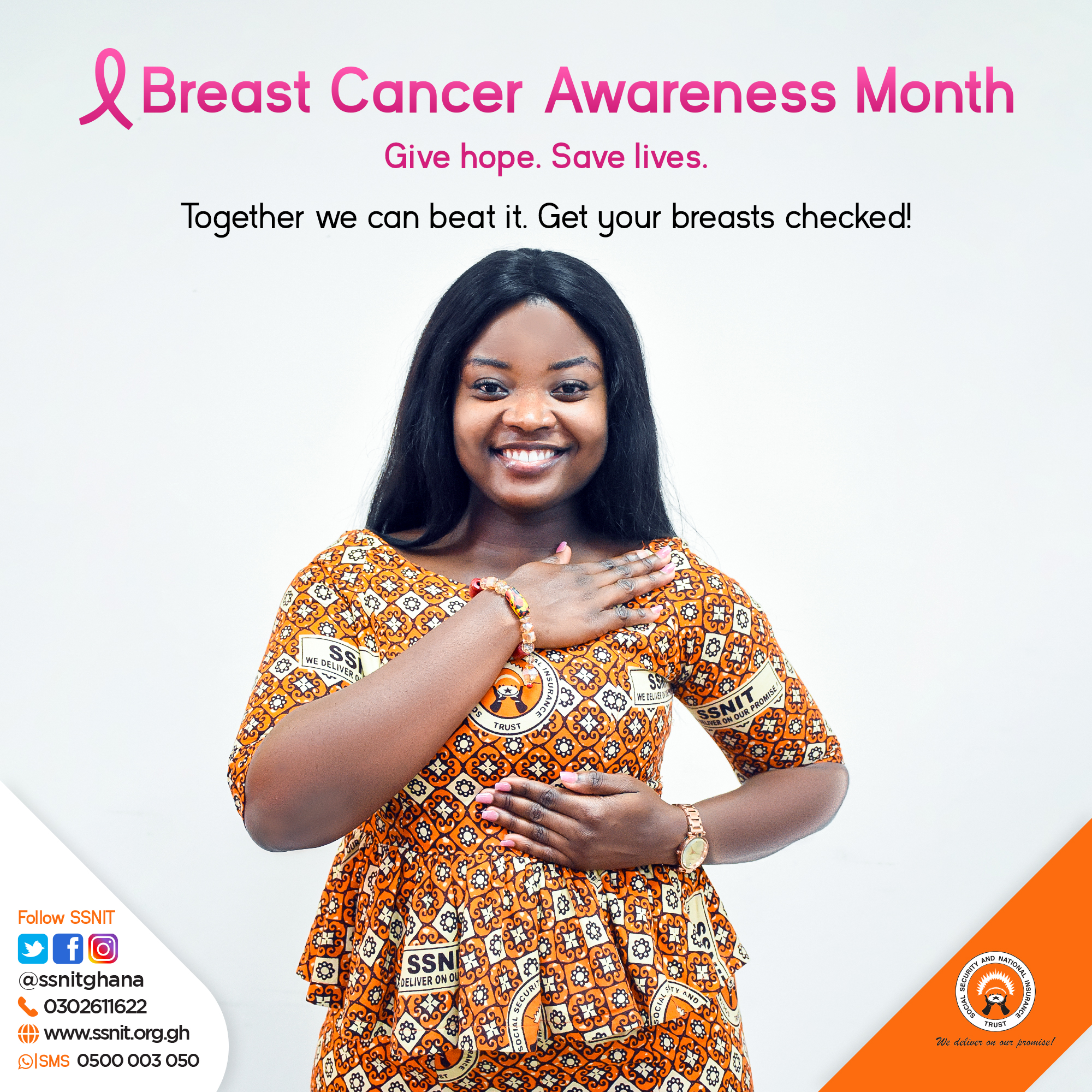 In Ghana, 4,482 new breast cancer cases were diagnosed every year with an estimated 2,055 lives lost annually to the disease.
In its quest to combat the high incidents of breast cancer, which is claiming the lives of many women globally, the Cape Coast Teaching Hospital (CCTH) with its partners including Roche Ghana, had subsidised up to 50 per cent all mammogram services in the facility.
Additionally, breast ultra-scan would be free this October while the directive by the Ministry of Health for medication for breast cancer treatment on the National Health Insurance Scheme (NHIS) have been made available.
Dr Eric Kofi Ngedu, the Chief Executive Officer of CCTH, who made this known to the Ghana News Agency, said those measures were part of the Hospital's desire to have the disease reduced to the barest minimum.
An unpublished report showed that approximately 45 per cent cancer cases managed at the facility were breast cancer.
Dr Mervin Agyeman, the Head of Oncology, CCTH, urged women to disregard myths and misconceptions surrounding breast cancer and seek medical attention promptly.
He said some young women who noticed lumps in their breasts refused to report to the hospital due to misconceptions in the public sphere, among which were that the treatment could prevent survivors from conceiving or cause early deaths.