Zambian Breweries Lauds Government on Positive Economic Outlook
By Kelvin Mbewe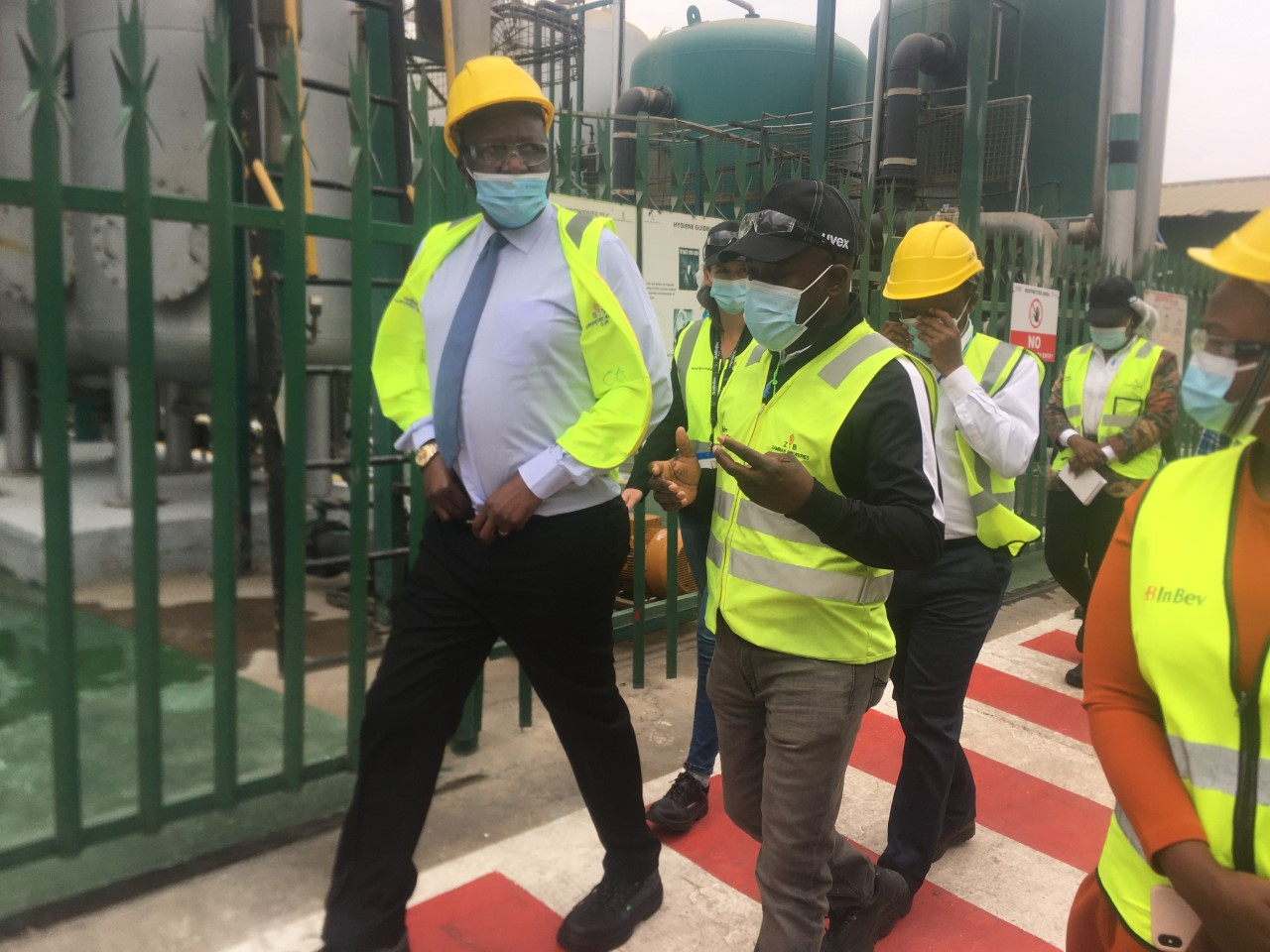 Zambia Breweries has congratulated the new dawn government on the approval of the 1.3 million dollars extended credit facility by the International Monetary Fund (IMF) meant to restore Zambia's macroeconomic stability and foster higher, more resilient and growth.
The company corporate affairs director Izekiel Sekele says the deal speaks volumes of governments commitment to the restoration the country's economy.
Mr Sekele said this when Minister of Science and Technology Felix Mutati took a tour of the plant to witness the US$ 18 million digital transformation and expansion programme at the Zambia breweries Lusaka plant along Mungwi road.
"As Zambia breweries we saw this coming because of the continuous engagement by government with the investors and it was not easy," he said.
And speaking at the same engagement Mr Mutati said the approval of the IMF programme is an indication of confidence from the lenders and that it will benefit Zambians.
He said the impact of the credit facility will be trickle to all sectors of the Zambian economy.
"Whatever we do as the new dawn government works. That is why we have received the IMF programme. A lot of teachers, health workers and other professions will be benefit through this programme either through employment or contracts," he said.
And Mr Mutati has commended Zambia Breweries for being trend setters of the digital transformation agenda which Zambia is pursuing.
He said currently Zambia's manufacturing industry is only contributing 10 percent of the Gross Domestic Product(GDP) but that technology such as the one at Zambian Breweries has the capacity to increase the contribution to around 30 percent by 2030.
"I would like to urge other manufacturers to emulate Zambia Breweries . As government we are chasing the 5 D strategy but its already a reality here. This resonates with governments goals of creating employment, and efficiency in service delivery," he said.
And Zambia Breweries country director michelle Kilpin said the company's digital transformation has enabled it to be more efficient, more production, more revenue through online business, machinery efficiency among other successes.
Ms Kilpin said the online business has so far attracted 29 million users.
She said digital transformation has also helped the company to provide better services to its customers.