US Government Lends Support To Organic Insecticide Project in Kenya
By Samuel Ouma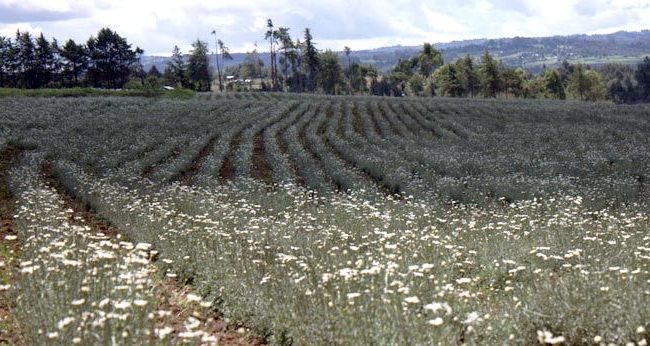 The U.S. Trade and Development Agency (USTDA), on September 21, 2022, announced that it has awarded a grant to Nairobi-based Kentegra Biotechnology (EPZ) Limited.
USTDA said the grants will be used to conduct a feasibility study to develop a facility that will refine pyrethrum flowers into an organic insecticide called PRE.
USTDA's study will facilitate Kenya's production of PRE to address the increasing international demand for safer and environmentally friendlier insecticides for agricultural use.
"Kenya's farmers are about to change the world. The pyrethrum flower, which flourishes in Kenya, is at the heart of global efforts to develop organic insecticides that are better for our environment and health," said Enoh T. Ebong, USTDA's Director.
"Working with U.S. industry and Kenyan stakeholders, we look forward to facilitating the development of a Kenyan-sourced product that will benefit farmers and consumers worldwide," added Mr. Ebong.
The agency noted that the study will include a technical and commercial analysis to design a large-scale facility that will improve Kenya's agricultural supply chains and generate income for small-holder pyrethrum farmers.
It also will create business opportunities for U.S. equipment and services suppliers in Kenya's robust pyrethrum sector.
The project supports the U.S. government's Prosper Africa initiative to substantially increase two-way trade and investment between the U.S. and Africa.