Tanzania Ruling Party Vice Chairperson welcomes investors in Kagera region which is suitable for opportunities
By Mutayoba Arbogast,Bukoba,Tanzania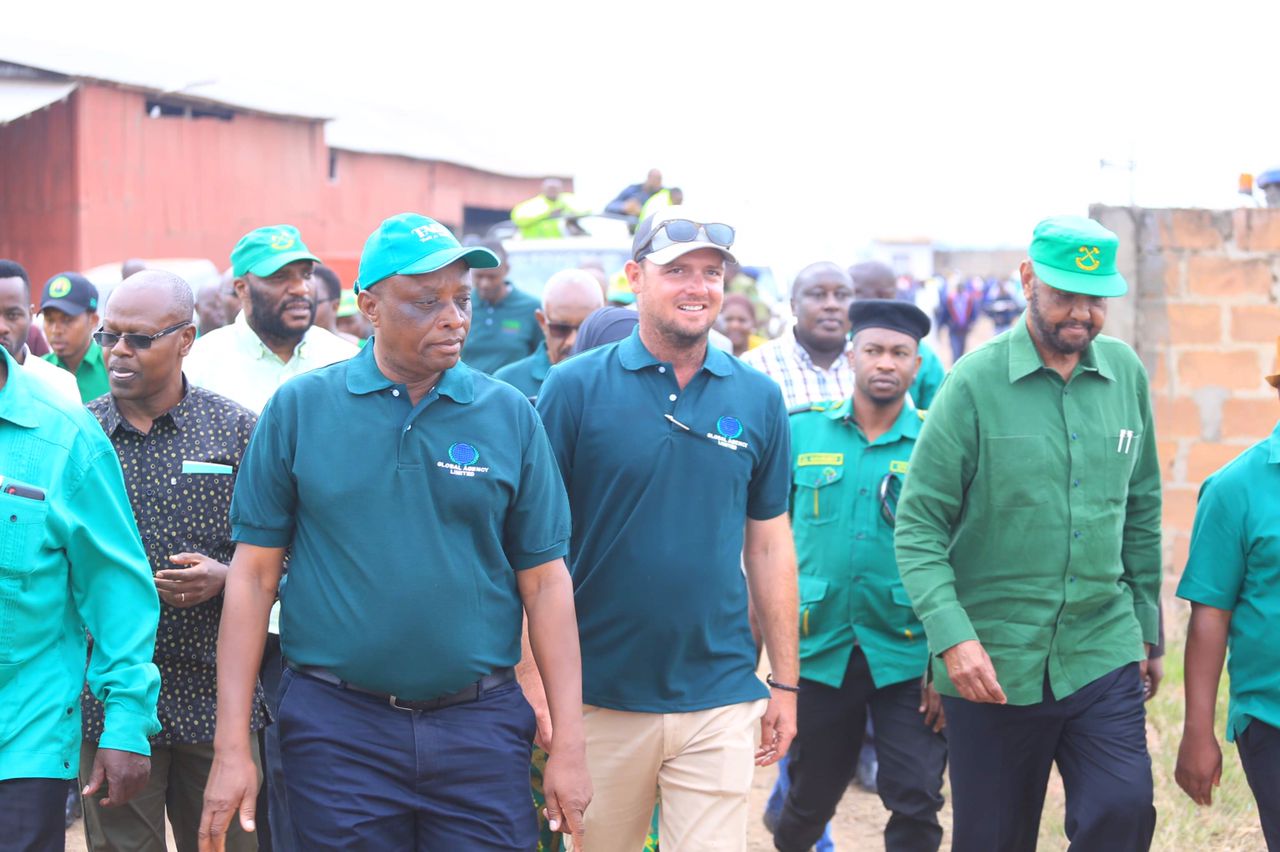 TANZANIA ruling party Chama Cha Mapinduzi (CCM)for mainland, Vice chairperson rtd Colonel Abdulrahman Kinana, has called upon local and foreign investors to come and invest in Kagera Region,as there are ample investment opportunities in a conducive and friendly environment.
He was visiting an irrigation scheme at Buchurago village, Bugorora ward in Missenyi district when was touring the region to asses party livelihood and its election manifesto of 2020-2025.
Inspecting the work, Kinana said it shows able teamwork and good infrastructures which sets a standard to other investors in the region to emulate.
The Buchurago seeds farm of 21,000 hectares of land, is owned by a local investor, Missenyi Global Agency Limited,which aims at producing quality seeds to curb the shortage in the country and even for export.
Winifrida Bashasha, a Coordinator with the company informed the Vice chairman that they have already tilled and planted 1,360 acres of maize, soybeans and wheat, and most of the maize seeds are purchased by Seed Company(T)Ltd and Seedland (T)a Lmt.
"So we have taken this shortage of seeds with qualities, as an opportunity to produce seeds in efficiency to sell in and even out of the country, said Bashasha, adding that as they are at initial production stage, the company is yet to produce with full capacity, but as they are increase the cultivation, they can reach 25 per cent of the demand in three years time.
Drought and floods had adversely affected the production but now have shifted to irrigation farming using modern equipments , and the company is also happy of being well received a the locality, with more than 200 out growers.
Fidelis Bashasha, a founder and director of the company, applauded the visit, noting that the company has obtained assistance from the government in various areas.
CCM Vice chairperson was accompanied by Shaka Hamdu Shaka,CCM Ideology and Publicity Secretary, and other party and government officials.
Kagera Region authorities have already allocated more than 120,000 hectares for micro and large entrepreneurs to invest, in order to raise residents per capita which currently stands at T.Shs 1,370,000, the regional income is T.Shs 4.98 billion.
The conducive environment for investors, among other things, is enabled by peace and tranquility, and two seasons of reliable rains in a year, ranging from 600 mm to 2000 mm, which are not found in other regions of Tanzania.