Tanzania: Communities Urged To Invest Into Parenting So That Children Grow To Be Good Citizens
By Mutayoba Arbogast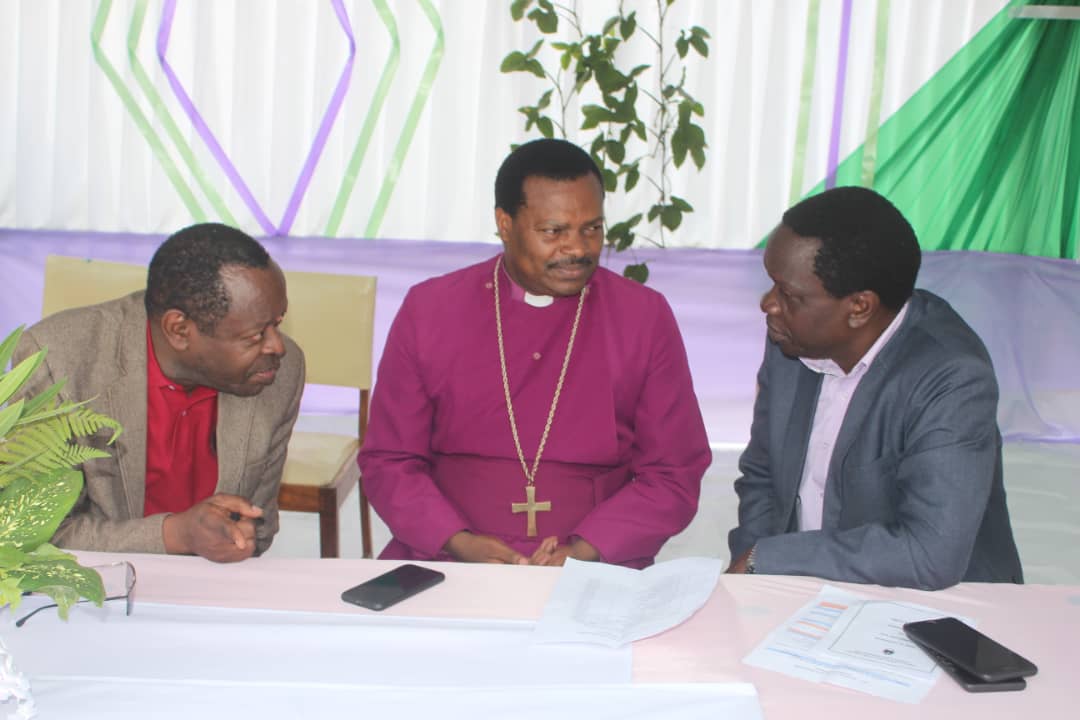 BISHOP of Evangelical Lutheran  Church of Tanzania,Northwest Diocese(ELCT-NWD),Dr Abednego Nkamuhabwa Keshomshahara has appealed  to parents and guardians  to invest more on children needs and wants,so that they grow up to  be good citizens of the country.
Bishop Dr Keshomshahara who was guest of honour, said this recently, at Ntoma Orphanage Centre,in Maruku, Kanyangereko ward,Bukoba Rural,l eading individuals with good wishes, social groups, church members, government officials and other invitees during fundraising ceremony, to contribute in cash and materials to children at the orphanage.
He said that every person's life depends on one another, that human dignity   is determined by actions to care for the needy such as young children, orphans, widows and widowers and other vulnerable.
"And when you help others don't show off that you have done this and that, trying to make a big impression of your wealth ",he cautioned  the congregation.
As the Bible says, "Be careful that you don't   do your charitable giving before men to be seen by them, or else you have no reward from your Father who is in heaven".
Sr Penina Kaimukilwa,the headmistress of the orphanage, said the institution is aiming at taking care of babies who lost their mothers at birth, and those of 0 to two years, whose mothers have mental disabilities, and those abandoned  by unknown mothers.
She informed that 1,290  children were attended since the orphanage  was founded,70 years ago, and that when a child turns two years old, I s returned to family members, and if found the family is incapable of delivering  good parenting, the child is handed to Bethania  care centre  at Kemondo township.
Sr Kaimukilwa appealed to the government to scrap  the levies imposed on asvarious materials from donors,as the centre  is of charity giving and not for profit making.
"The  last government grant to be given to this orphanage was 28 years ago and we would be very much pleased to see the government helping us, so that we continue serving the childen in full capacity",she said.
Jason Rweikiza,Chairperson for Fundraising organising committee, and member of parliament for Bukoba Rural constituency,thanked all who made an event successful, as the target was collecting 27m/- but surpassed  to 30m/-,saying that serving the needy pleases the Almighty God, and who do so is blessed.
Currently Ntoma Orphanage is attending 33 children regardless of their religion, while it's capacity is to attend 30 children.
For the first  years,it  mainly received babies whose mothers died at birth,most of them due to postpartum  hemorrhage as a lot of birth  in their homes as the couldn't  afford  transportation  to hospital, but as today the health centres has been distributed by the government, the risks have been lowered.
It is expected  the government through National Multisectoral Early Childhood Programme(NM-ECDP) will also benefit the orphanage by increased access  to adequate  health and nutrition services, appropriate responsive care services and opportunities for early learning.