SDG-3 Global Health Initiatives Expands Services To Uganda
By Boris Esono Nwenfor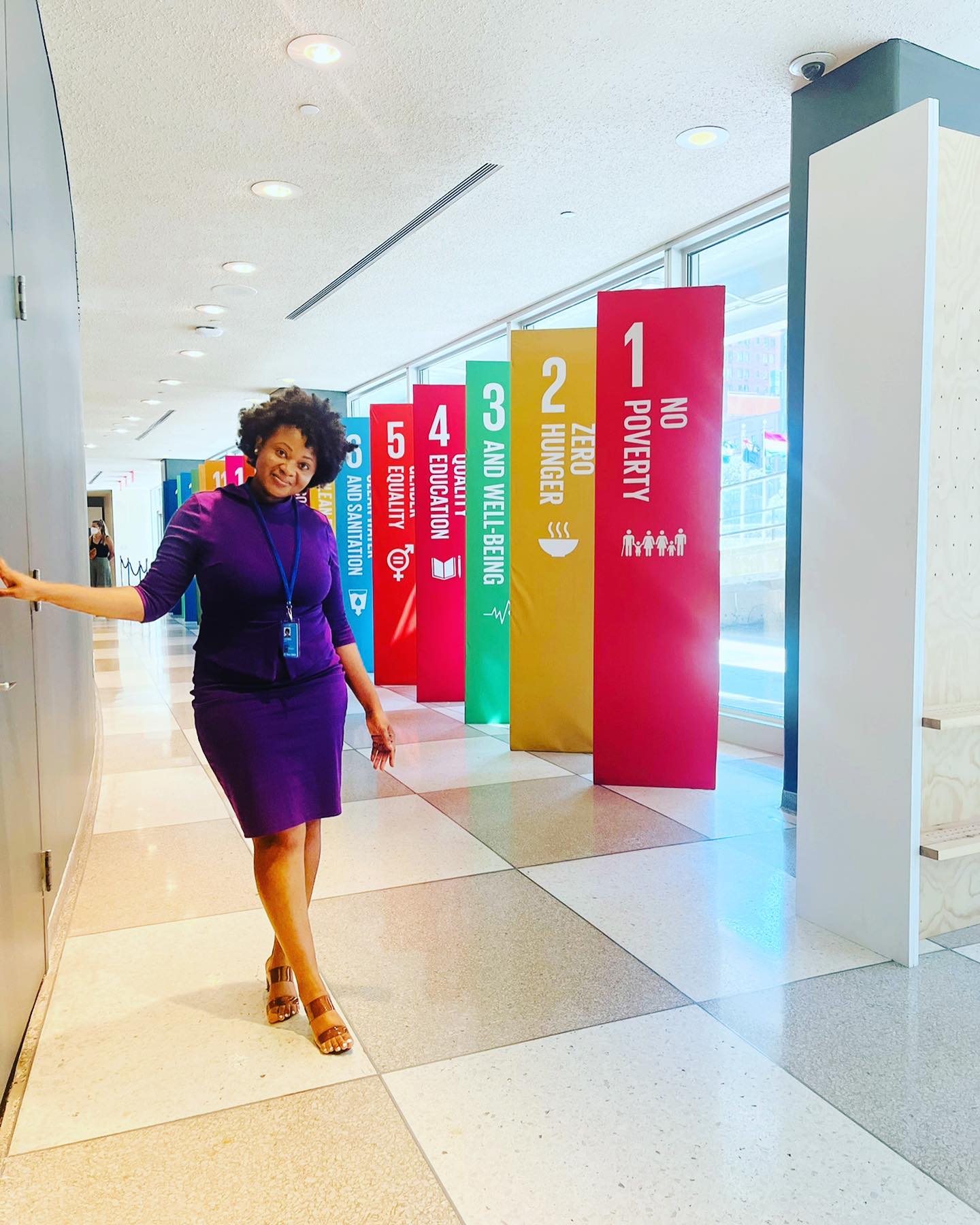 With a goal to promote good health and well-being across all populations and all age groups, SDG-3 Global Health Initiatives is  expanding its global health missions to Uganda.
Under the dynamic leadership of Dr Noblin Ngozi, Uganda will be the second African country to host the health mission after Nigeria about a year ago. The medical mission that Ngozi and her team are undertaking in Uganda is aimed at creating awareness concerning life-threatening diseases like breast cancer, and others which are not considered life-threatening because of inadequate or lack of knowledge.
In the midst of a super hectic schedule, the affable Noblin Ngozi fielded questions from PAV on the medical mission to Uganda and other activities of SDG-3 Global Health Initiatives
Could you shed some light on the medical mission your team is undertaking to Uganda?
Dr Ngozi Noblin: The medical mission my team and I are undertaking to Uganda is the fulfilment of one of the missions of our organization SDG-3 Global Health Initiatives which promotes good health and well-being across all populations and all age groups.
Last year or so you were in Nigeria, may we know what motivated the choice of Uganda this time?
Dr Ngozi Noblin: The drive behind Uganda was that the kingdom we will hosting the free medical outreach has some work in motion that aligns with what our organization is already doing, and as such the Uganda representatives in our organization thought it to be in both party's interest to join and actualize our goals which is providing medical services to people who has none or limited access to quality healthcare.
May we know some of the challenges you face in carrying out these medical missions and other diverse projects you regularly engage in?
Dr Ngozi Noblin: I would say the biggest challenge we have always had to face is FINANCE. We all know money isn't everything but in projects like this access to more than enough finance is a requirement. At this moment, we fund our medical missions through a partnership with individuals or foundations, individuals who are donating of their free will, and SDG-3 Global Health Initiatives as an organization. There's NO financial support from any other source besides the sources mentioned above.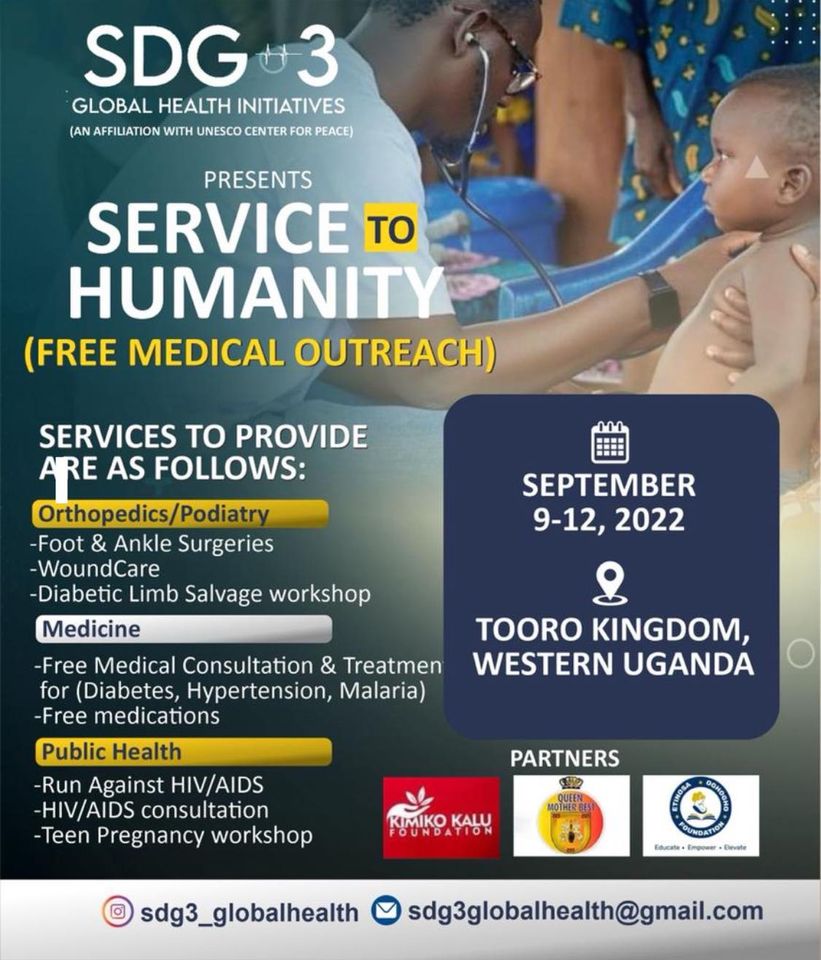 Some of these projects involve working with the UN; want to shed some light on them?
Dr Ngozi Noblin: The only way this project is related to the UN is because SDG-3 is one of the 17SDGs established by the UN in 2015 to be achieved by 2030; our organization by name SDG-3 Global Health Institutes was coined from that initiative of the UN; hence our organization champions the motion of the UN. Our goal is to provide access to quality healthcare to all populations and ages around the globe as so does the UN. Besides this, there's NO other way our projects are affiliated to the UN not financially or otherwise.
 Back to the mission I'm Uganda, how long will it last and who are some of the local partners you will be working with?
Dr Ngozi Noblin: It will last for a couple of days and we currently working with NGOs such as Kimko Kalu Foundation & Etinosa Foundation. Our last partner is the Queen Mother of the kingdom where the health outreach will be held.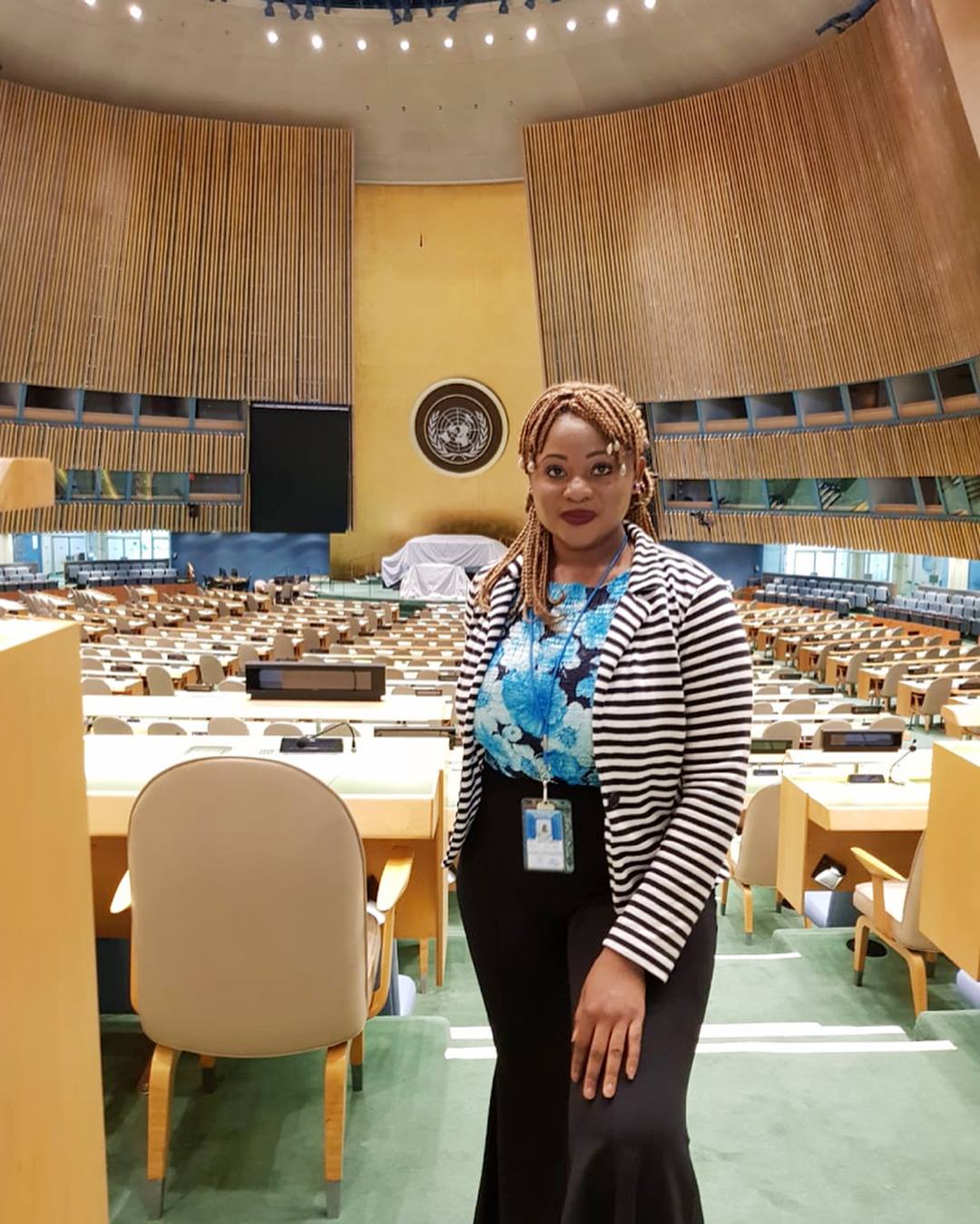 For those interested in supporting the mission, how can support be channelled to your team?
Dr Ngozi Noblin: We have a gofund me. The link is https://gofund.me/6613bf99 or they can reach us through sdg3_globalhealth or sdg3globalhealth@gmail.com
After Uganda, any plans for the next mission and where will that be?
Dr Ngozi Noblin: Absolutely, not certain about the country yet but it will be somewhere in South America.