Rwanda: Prosecution seeks 20 year-jail for former Minister Bamboriki
By Jean Mbonyinshuti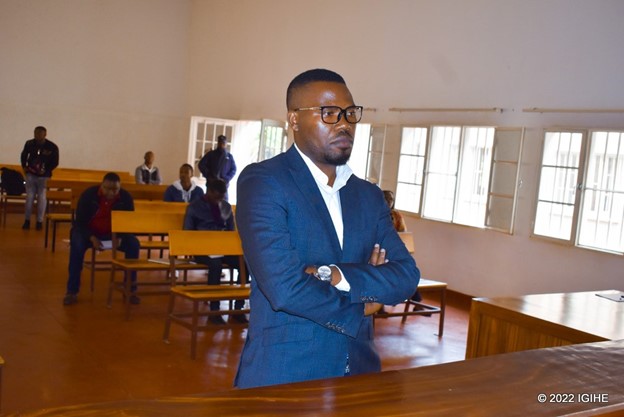 The prosecutors on Wednesday, 21st September 2022 appealed for the Intermediate Court of Nyarugenge to hand a 20-year-jail sentence to the former state Minister of Culture over the charges of receiving the bribe and misuse of his position and authority.
 Bamboriki was suspended from his position earlier this year after he was caught in one of Hotels in Kigali city.
 According to the prosecution, Bamporiki allegedly committed the crimes in May, when he received a bribe worth Rwf 5 million from a local businessman. He took the bribe, promising to help him have his closed liquor factory reopened.
 He appeared in court today, 21 September 2022 for the second time after he first appeared last week.
Appearing before the court, Bamporiki pled guilty and asked for forgiveness.
He told the court that he wanted to apologise for the head of state, for the court and for general citizens for the crime he committed.
 Commenting on the sentence sought against him, he prayed the court to free him so that he can go out and continue serving the country.
 "At my age, if I am to be jailed for 20 years, it means that my life will be spent in prison and I won't be able to work for my country and my family," he told the court.
 Bamboriki, is a poet, an author, and a politician. He first served as the chairman of the National Itorero Commission, a body in charge of promoting values, integrity, unity, and culture among Rwandans. He also served as a member of Parliament.