Queen Elizabeth's Death Elicits Mixed Reactions Among Africans
By Samuel Ouma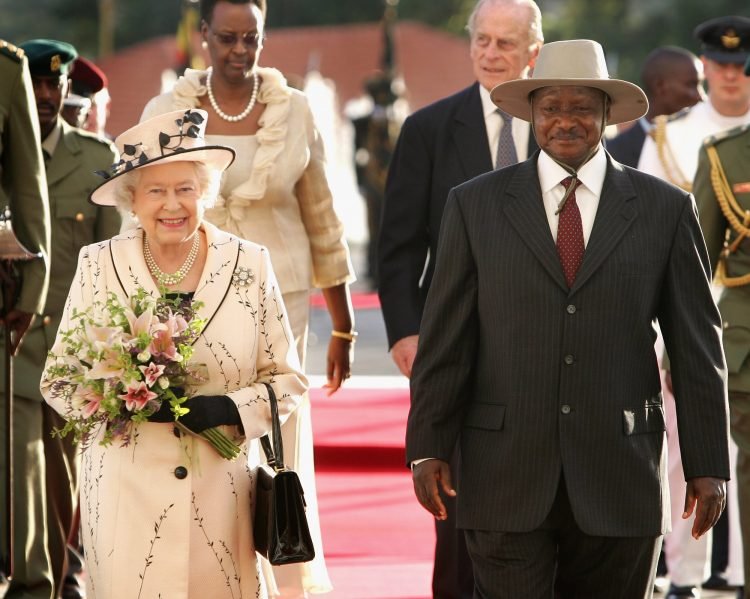 African residents are divided over the mourning of Elizabeth Alexandra Mary Windsor, the Queen of the United Kingdom famously known as Queen Elizabeth II.
While African leaders have joined the world in mourning the Queen, who breathed her last on September 8, 2022, at her Scottish estate, others have vowed not to mourn her, arguing that she was Africa's number one enemy.
South Africa's Economic Freedom Fighters (EFF) party, led by Julius Malema, said the Queen's death is a reminder of a tragic period in the South African nation and Africa's history.
"British, under the leadership of the Royal Family, took over the control of this territory that would become South Africa in 1795 from Batavian control and took permanent control of the territory in 1806.
From the moment onwards, native people of this land have never known peace, nor have ever enjoyed the fruits of the riches of this land, riches which were and still are utilized for the enrichment of the British Royal Family and those who look like them," said EFF in a statement dated September 8, 2022.
According to EFF, the leadership of the British Royal Family has been one of pain and suffering, death and dispossession, and dehumanization of African people.
"We remember how Nxele died in the aftermath of the fifth frontier war, King Hintsa was killed like a dog on May 11, 1835, during the sixth frontier war, and had his body mutilated, and his head taken to Britain as a trophy," EFF added.
The Royal Family is also accused of brutal mutilation of people of Kenya whose valiant resistance to British colonialism invited vile responses from Britain.
For instance, Britain was reported to have built concentration camps and suppressed the Mau Mau rebellion movement with such human brutality, killing Dedan Kimathi on February 18, 1957, while the deceased was Queen.
Other Kenyans brutally murdered are Mekatilili Wa Menza, and Koitalel Arap Samoei, among others.
"Why praise an oppressor? The untold suffering our people went through can never be forgotten. May the souls of Dedan kimathi, koitalel samoei, Mekatilili Wa Menza, and Syokimau, among others, rest in peace," said Kiplang'at Too, a Kenyan resident.
"I will be betraying my black consciousness and those who lost loved ones in their liberation struggle and never had the dignity of "dying around family members", some like Dedan Kimathi Waciuri, who we never know their gravesite, to wish Queen Elizabeth II to rest in peace," added Abdul Rahman.
The family is said to have plundered India through the East India Company by taking over control and oppressed the people of the Caribbean Islands.
EFF said the Royal Family's thirst for riches led to the famine that caused millions of people to die in Bengal. Their further racism led to the genocide of aboriginal people in Australia.
The deceased is also alleged to have ordered a brutal suppression of the people of Yemen in 1963 when they protested against British Colonialism.
It was also reported that she willingly benefited from the wealth attained from the exploitation and murder of millions worldwide.
The British Royal Family is reported to have ordered the shipment of slaves from Africa to serve the interests of racist white capital accumulation.
"If there is life and justice after death, may Elizabeth and her ancestors get what they deserve," said EFF.
Some Africans argue that while their cultures and religions demand that they extend messages of condolences to the Royal Family and the United Kingdom, they have not forgotten the atrocities the family did in the continent.
"History and justice demand that we remind the UK and its Monarch that Africa has not yet forgotten the inhumane treatment of the black race in the name of colonialism and the looting of our resources," said Christopher Kang'ombe.
On the other hand, a section of Africans is saying that the hate against the British Monarchy is unnecessary. They claim that the Queen did not involve in what is happening in African countries today: rampant corruption, looting of public resources, famine, murder of political opponents, etc.
They argued that the British rulership was withdrawn 100% from African countries, and the locals took over, noting that most leaders should be held responsible for the continent's woes.
"The greatest problem of Africa is her leaders, not even UK. The UK have looted us, and they have left, yet the looting still continues. Let's blame African leaders for our woe," said Aigbodion Augustine.
"Has the hunger varnished since we got our independence? Haven't we made our lives even worse? What have we done to better our own lives? Haven't we seen our African leaders enrich themselves and their families while most of their citizens remain poor? Why do some countries realize that colonial rule was even better than our own independence, where we are being ruled by our own brothers? How long ago have African countries been independent?" posed Dave Mwila.
They further said that India was a colony of the UK for a far longer time than Africa. Nevertheless, the Asian nation has surpassed the UK as the world's 5th largest economy. Yet, all Africans do is complain.
"Must we always blame the whites for our suffering and inefficiencies? Isn't it the case that we're our own enemies? Isn't it that almost everybody is a thief in this continent? Isn't it that we're overly dependent on the whites for survival? Isn't it that we cannot manage our own affairs? Didn't the same people colonize many countries in Asia? Why are our Asian counterparts developing, but we are regressing?" asked Abdul Razak Alhassan.