President Elect-Ruto Hails Kenyans For Keeping Peace During Elections
By Samuel Ouma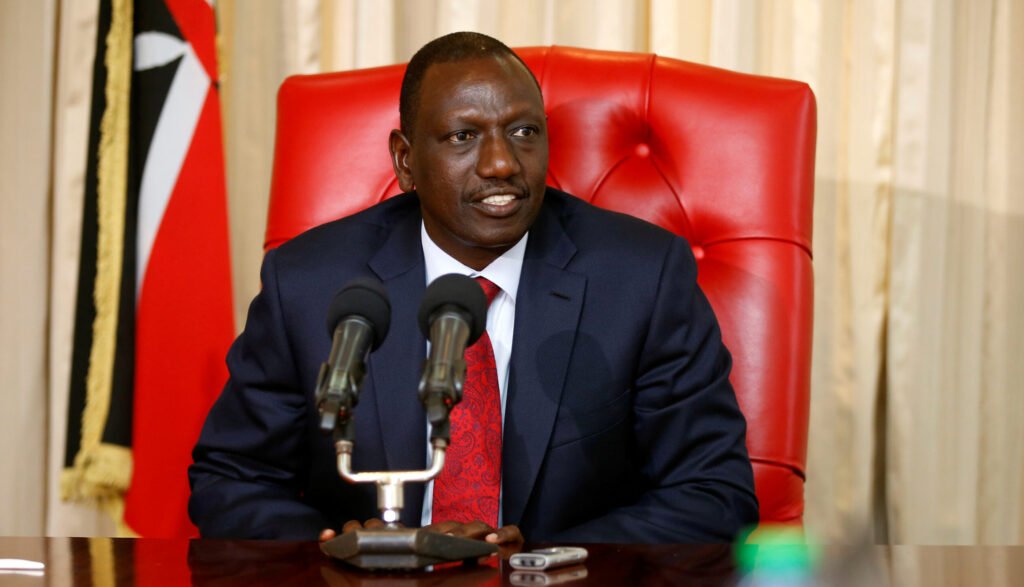 Kenyan President-Elect William Ruto has commended Kenyans for maintaining peace, a behaviour the international communities have praised.
In an exclusive interview with CNN reporter Christine Amanpour, Ruto said the peace witnessed during the recently concluded general elections signifies how Kenyans have grown to maturity in matters related to politics.
He said no citizen, no leader wants their country to be famous for violence.
"I think it speaks to the heart of the maturity of the democracy of our country," he said.
"We can go to an election, we can decide who our leaders are, and the next day, we can go back to work. That is the standard we have raised for ourselves as the people of Kenya; I am very proud of it," he added.
Asked about the country's unity amid divisions occasioned by the highly contested polls, Ruto promised to bring the country together by building alliances.
"The administration that I'm going to run is going to be an administration that is going to serve all Kenyans equally, whether they voted for us or they did not," he said, revealing that he has reached out to his main competitor Raila Odinga.
On his relationship with the outgoing President Uhuru Kenyatta, Ruto said his predecessor does not see it fit to congratulate him.
"I have won the elections that is what is important. Unfortunately, President Kenyatta has not seen it fit to congratulate me, but I think that's fine. Maybe he is a bit disillusioned, or maybe he is unhappy that I defeated his candidate. But that is the nature of politics," Ruto said.
At the same time, he promised to solve the humanitarian crisis, including insecurity issues in neighbouring Somalia.
"We are looking forward to working with him and the international community so that we can square out the challenges in Somalia, make it possible for Somalia to take care of its own security concerns," he said.
Ruto further promised to try and solve the conflict in Ukraine to enable the shipment of more grains from the European country to East Africa. He vowed to boost grain production locally and across the region.
On LGBTQ rights, Ruto said his focus is rampant unemployment and hunger. He said that LGBTQ rights are an important topic for Kenyans.
"I am very clear that we respect everybody and what they believe in, but we also have what we believe in, and we expect to be respected for what we believe in," said Ruto.
When quizzed about his previous controversial comment promising to deport Chinese from Kenya, the President-Elect said he was misquoted.
"Everybody will do business, everybody will do whatever they want to do so long as they are doing it within the law," he noted, adding that anybody operating outside the law will be sent back to their countries no matter where they come from.