Liberia: Legislature Agrees on the passage of controversial Bill
By Konah Rufus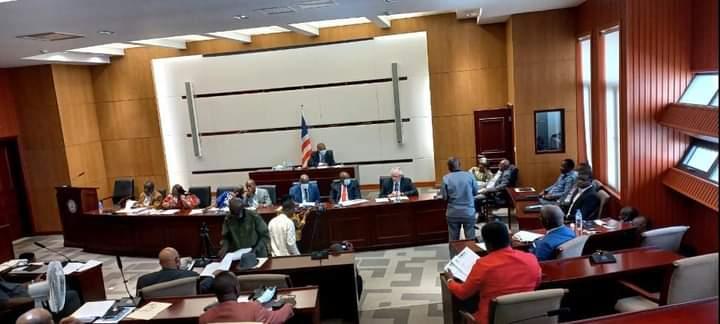 The plenary of the Liberian Senate in consultation with the House of Representatives has decided that all elected officials in the 2023 elections (President, Senators, and Representatives) and other subsequent elections be seated while awaiting the outcome of whatever electoral complaint(s) against them.
The Senate plenary through its judiciary Committee Chairman Senator  Varney Sherman said such a decision came as a result of a conference committee report.
Explaining the conference committee report, Senator Sherman indicated that those elected will be duly paid while serving their mandate as the complaints are being looked at.
The conference committee decision also indicated that if the persons who filed the complaint in the court of law and won the matter against the sitting elected officials will immediately take over and continue from where the previously elected official ended.
According to our Liberian correspondent, it has been made known that such an amendment was initiated by Nimba County Senator Jeremiah Kong.
The Bill has raised serious criticism from the Liberian populace. Many believe that the Legislature is not working in the interest of the people they represent.
Recently, the Liberian senate passed a bill entitled the "Integrated Pension and Benefits Scheme" that gave them 50% of their current salary and benefits as pension. The Bill raised huge criticism from the public, thus leading the House of Representatives to trash the Bill.