Fair Ambassador Calls For Accountability And Transparency, Urges Zimbabwe Authorities To Monitor Chinese Business Activities In Zimbabwe..
By Nevison Mpofu .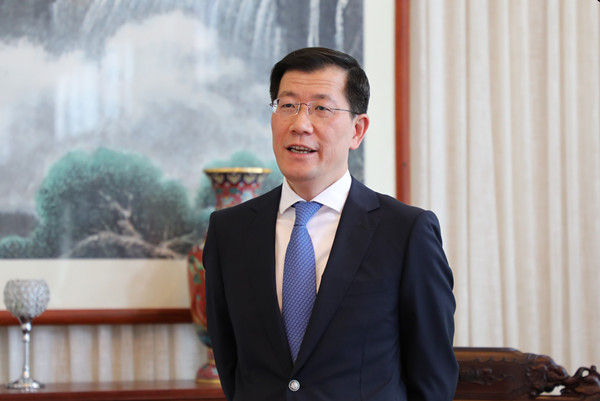 Chinese businesses are now under close monitoring mechanism following establishment of  a compliance team , China's Ambassador to Zimbabwe Guo Shaochun told Journalists recently in Harare . The compliance team is composed of various stakeholders among them Government  officials , community representatives , councillors and other community leaders to say .
The orchestrated for credibility monitoring system is strictly meant to track down , monitor , manage and control an abuse of the law by Chinese  foreigners doing business in Zimbabwe . The flouting miscellaneous behaviour and action is related to failure and ignore of the country's tax laws . It has also been reported that some Chinese companies are of the attitude of issuing receipts in their Chinese language instead of English .. Others are accused of not depositing their foreign currency earnings in banks . This is followed by culprit financial behaviour of evading tax payments
""Chinese firms must comply with Zimbabwean laws .This is critical if business and Chinese activities are to be successful .
"We thank the Government in strengthening regulatory framework and law enforcement . We  want a compliance monitoring team composed of government officials , community representatives , councillors  representatives to be set up in foreign invested companies."
"If anyone finds out that there are wrongs done by Chinese companies , please feel free to take this with Zimbabwean authorities . These complaints must have  necessary  basic elements such as who , what , when and where such incidences occured , done by who at what point and time "
"For more , media must interview Zimbabwean authorities to investigate more on any abuses . We are an Embassy not a law enforcement therefore we are not in a position to go against national laws .
Guo further on pointed that those found on the wrong side of the country laws risks arrested . He pointed out that even laws are there in China and those there as foreigners follow rules , laws as given to them .
"It applies the same everywhere . We want to be accountable and transparent . As China we are friends of Zimbabwe" .
In evidence to support his strict words , he said recently they supported Chinese company Firestones in cancelling their lease agreement for quarry mining . This is an immature programme launched as a result of poor due dilligence by more than one party . Wrong decisions were made therefore we need to correct it for accountability sake .
"I repeatedly say that Zimbabwean authorities must  come with supervision teams in charge of foreign companies . As Embassy we have to support this ."" said Guo .