DR Congo: Government Sets 2023 Budget At USD14.6 Billion
By Badylon Kawanda Bakiman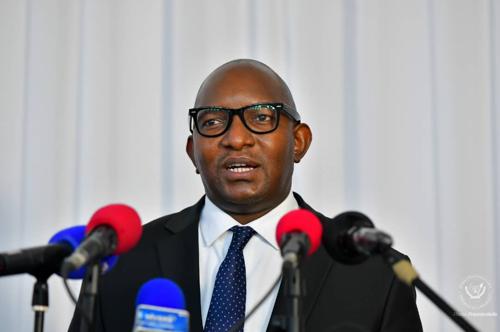 The draft budget for the year 2023 in the Democratic Republic of Congo (DRC), Central Africa, is known. It amounts to 14.6 billion US dollars.
Prime Minister Jean-Michel Sama Lokondo will, unless a last minute change, defend this draft budget before the National Assembly during the September session which is essentially budgetary. This project was discussed and approved by the "Council of Ministers" which took place on Friday, September 2, 2022 in Kinshasa, the capital.
Presenting this project to the Council of Ministers, the Minister of State, Minister of Budget, Aimé Boji, indicated that as far as its configuration is concerned, the draft budget 2023 is fixed in revenue and expenditure, up to 29,511.1 billion FC equivalent to nearly 14.6 billion USD.
He also said that compared to the law of the year 2022 amounting to 22,253.0 billion FC, the draft budget for the year 2023 represents an increase of 32.6%.
It should be noted that among the major reforms envisaged for resource mobilization, the government will raise the tax burden so as to gradually converge towards the average level in sub-Saharan Africa, which is 17.6%.
Determined to ensure the continuation of major projects of the Republic, the government reveals that the forecasts of credits allocated to investments have increased by 45.8% compared to their level in 2022, leading to an improvement of its share in the general budget from 35.5% in 2022 to 37.8% in 2023.
Contacted on this subject, Jean Mukolo, a human rights activist based in Kikwit, Kwilu province, in the southwest of the country, wants to see the change in the social situation of the Congolese population characterized by extreme poverty.
"For me, all these figures mean nothing. More than 80 percent of the population live on less than a dollar a day. I absolutely want to see a considerable change in the social situation of the Congolese people," he says.