Biden and Ramaphosa Discuss Mozambique Terrorism
By Jorge Joaquim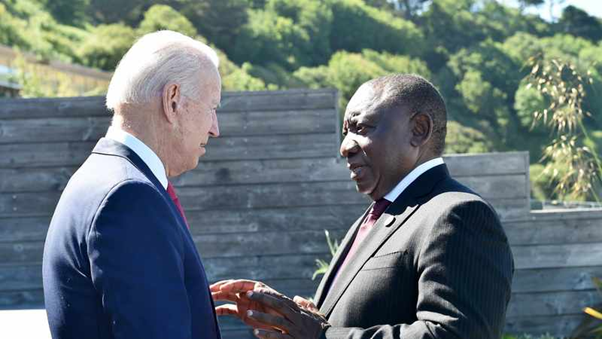 US President Joe Biden and South African president Cyril Ramaphosa discussed the terrorist insurgency in Mozambique during a meeting between the two leaders at the White House last week.
In a transcript of their public remarks released by the White House, Ramaphosa said: "[We want to discuss what I would call global stability and security, particularly in relation to our region where we've had insurgents targeting one of our neighbouring countries, Mozambique".
Recently the US launched the third Joint Combined Exchange Training (JCET) program with Mozambique as part of efforts to build the country's military capacity to contain growing insecurity.
US army will partner with the Mozambican military to hone its special operations skills. This is the third JCET exercise in Mozambique since March 2021.
The JCET program provides foreign military and US special operations forces an opportunity to exchange knowledge and best practices. In addition to military training, the exercise focus on the law of armed conflict, human rights and medical training.
Over the past year, Mozambican armed forces and regional allies have increased their presence in a number of regions. Fighting alongside SAMIM is a 1,000 strong contingent from Rwanda.
The conflict in Cabo Delgado began in the region in October 2017, and has resulted in some 800,000 people fleeing from their homes.