What does Cameroon benefit from FECAFOOT-One All Sports partnership?
By Boris Esono Nwenfor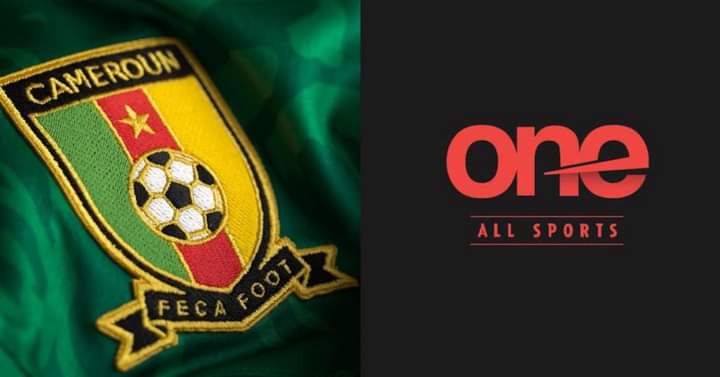 The Cameroon Football Federation, FECAFOOT has signed a three-year partnership with American brand One All Sports with the latter taking over from Le Coq Sportif as the country's new equipment manufacturer. The deal brings to an end a search launched by FECAFOOT back in February.
More than 10 companies had applied to become the country's equipment manufacturer including Cameroonian brands according to reports. But One All Sports is said to have beaten the others after making an offer more than the others did.
So, what are One All Sports offering Cameroon? To start with, the American company has offered a substantially high amount of money for the deal. "Given the confidentiality contractually required by its partner, FECAFOOT refrains from publishing the exact amount of the transaction. But it can ensure that it is the most lucrative equipment contract ever concluded by Cameroon" a statement from FECAFOOT noted
In addition to the provision of money, One All Sports will once a year, supply equipment for the national teams and also a first-class bus for the senior men's football team. They will equally make gadgets and uniforms available to fans at affordable prices.
While congratulating FECAFOOT president Samuel Eto'o for this huge deal, former Indomitable Lions player Enoh Eyong is hopeful that one day an African equipment manufacturer will be able to dress the national teams. He said: "This move is a temporal solution. I look forward to the day when Cameroon will be the first African country to launch its brand. Germany produces Adidas and is dressed by what they produce, the U.S.A is the centre for Nike, and the National team is dressed by Nike. I think it's about time we Africans start valuing our brand and creativity, especially Cameroon."
Le Coq Sportif sues Cameroon
Despite getting a new equipment manufacturer for the national team, FECAFOOT is still embroiled in a legal battle with former equipment manufacturer in Le Coq Sportif with the latter bent on seeing its contract to the end.
"We inform you that we are suing the Cameroon Football Federation, to obtain the continuation of its contractual commitments until the natural expiry of our contract, that is December 31, 2023," the France-based company said in a statement.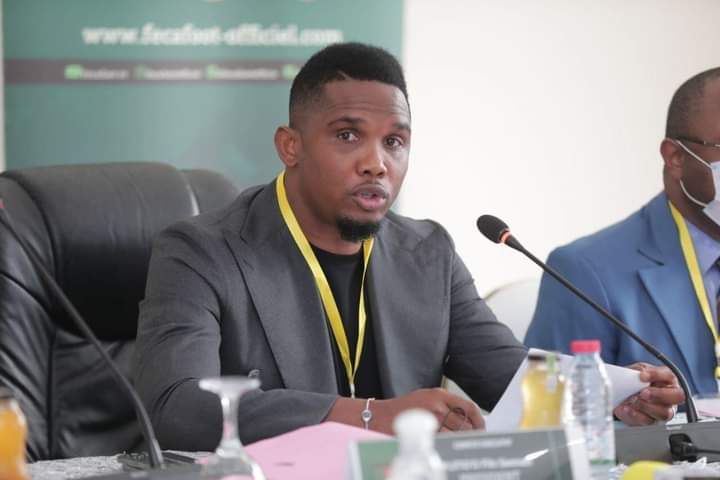 The French sports equipment company is hoping to claim damage of 9 billion, 825 million FCFA. "We had not failed to draw the attention of the FECAFOOT as to the necessarily wrongful and abusive nature of such a termination, insofar as we have not failed to any of the contractual commitments that fell to us as equipment supplier of the Cameroon Federation for over three years, " wrote Marc-Henri Beausire boss of Coq Sportif.
The president of the French brand had already referred to the president of FECAFOOT on July 11 to invite him to reconsider his decision. "We have already mandated our usual counsel to initiate all legal proceedings to obtain compensation for the damage suffered, which unfortunately will have significant consequences for the FECAFOOT," warned the president of the firm.
About One All Sports
One All Sports was incorporated following 20 years of experience in sports-related apparel and accessories industry. Through this, they have launched an online e-commerce platform to provide multi-branded motorsport products to all corners of the globe. Through strategic marketing and sponsorships like Panasonic Jaguar Racing FE and Jaguar I-PACE eTrophy, the company hopes it will help boost exposure and credibility. On top of this, they have secured exclusive products only to be sold through One All Sports. The primary goal is to Pick'n'Pack products daily to ensure speed of delivery to your door.