USAID SUPPORTS 5TH INSTITUTIONAL INVESTOR DELEGATION TRIP TO SOUTH AFRICA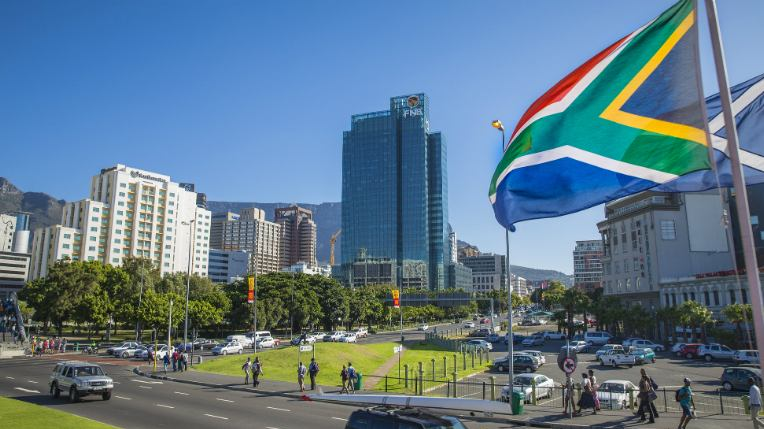 USAID will bring 20 U.S. investors and asset managers to South Africa from August 2-8, 2022, to strengthen relationships and highlight investment opportunities.
From August 2-8, 2022, the fifth U.S. Institutional Investor Delegation trip to Africa will take place with a focus on South Africa. These delegations are part of an ongoing U.S. Government effort to support relationship building and co-investment among U.S. and African partners.
This delegation will strengthen relationships among Africa-focused fund managers and highlight opportunities for co-investing with the Asset Owners Forum South Africa. The delegation will include some of the largest U.S. pension funds and foundations exploring opportunities in Southern Africa, including the Oakland Police and Fire Retirement System, Kansas City Public School Retirement System, and New York City Employees' Retirement System.
The itinerary includes an initial stop in Johannesburg followed by a second stop in Cape Town. The program includes facilitated discussions on blended finance opportunities for South Africa's transition to renewable energy and gender lens investing and women's economic empowerment.
Talking about this important delegation, U.S. Embassy's Chargé d'Affaires Heather Merritt said, "we are proud of this USAID-funded program. It is one of many win-win initiatives supported by the U.S. Mission to South Africa to promote the mutually beneficial outcomes of trade and investment between our two countries. Great economic opportunities exist for both American and South African investors to create connections that will build infrastructure and contribute to prosperity for all."
Africa's largest bank by assets, the Standard Bank Group, is hosting a day-long conference for the delegation in Johannesburg, in partnership with the Asset Owners Forum South Africa, the Association of Black Securities and Investment Professionals, and the National Association of Securities Professionals. Standard Bank Group Chief Executive, Sim Tshabalala, said "We are delighted to be hosting the delegation and this conference. Africa presents excellent opportunities for long-term investors looking for assets that offer good returns; that make a significant contribution to economic and human development; and that accelerate Africa's – and the world's – transition towards a low-carbon economy. It's a compelling proposition, and we are proud to be part of putting it together."
This delegation builds on work in place since 2017 to harness the scale and expertise of U.S. institutional investment and financial services across Africa, and to increase investment by U.S. institutional investors in Africa. Four USAID-funded U.S. Institutional Investor Delegation Trips to different regions in Africa have taken place. To date, these delegations have resulted in the successful mobilization of over $1 billion in total investments into Africa and other emerging markets.
The most recent delegation traveled to Senegal and Kenya in April 2022. That trip focused on exploring co-investment opportunities with the Kenyan Pension Funds Investment Consortium, learning from the experiences of local investors and U.S. investors who have invested in the region, and developing relationships with local financial market professionals. It included U.S. Delegates representing institutions totaling over $4.3 trillion in assets under management. 
About USAID
USAID is the world's premier international development agency and a catalytic actor driving development results. USAID works to help lift lives, build communities, and advance democracy. USAID's work advances U.S. national security and economic prosperity; demonstrates American generosity; and promotes a path to recipient self-reliance and resilience.
About Prosper Africa
Prosper Africa is the U.S. Government initiative to increase two-way trade and investment between the United States and African countries. Through Prosper Africa, the U.S. Government partners with businesses and investors to advance deals, promote market opportunities, and strengthen business and investment climates. Together, we are driving billions of dollars of investment in Africa, building new markets for American products, and creating thousands of jobs for both African and American workers.