UN Experts Calls For Zero-Tolerance Policy Towards Sexual Violence In S. Sudan
By Deng Machol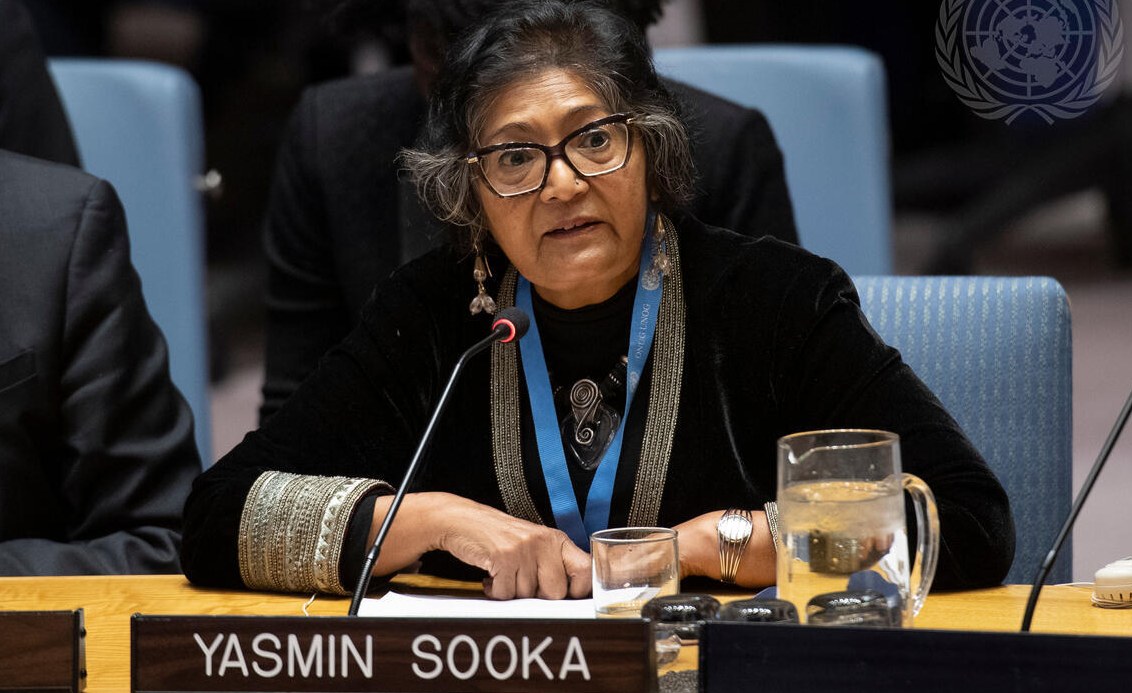 Juba, South Sudan – The UN experts on human rights has called on the transitional government to adopt a zero-tolerance policy towards crimes of conflict – related sexual violence amid a spike in cases across the restive country.
This comes after the experts concluded their tenth visit to South Sudan from 2 to 5 August, to follow up on the latest report on widespread conflict-related sexual violence against women and girls.
The teams visited survivors of sexual violence in Yei county in Central Equatoria, Western Equatoria and Unity states.
The experts also met with government officials, civil society representatives, UN officials and the diplomatic community.
Addressing media in Juba , Andrew Clapham, a member of the human rights commission called on the government to advocate for the zero – tolerance policy.
"There should be zero – tolerance policy towards sexual – based violence and such a commitment could be concretely demonstrated by standing down or to prosecuting senior government and military officials associated with such crime,"Clapham told journalists in Juba on Thursday.
Ms. Yasmin Sooka, chair of human rights commission, also called for an prosecution of the perpetrators of sexual violence.
She said sexual violence has been becoming so systematic and extensive in the country.
Ms. Sooka disclosed that sexual violence was being committed even during even inter-communal violence that often involves cattle raiding and competition of over natural resources.
The girls and women are primary target.
"We need to see more accountability – we do not only need to see the foot-soldier prosecuted," Sooka told journalists in Juba. What we want to see is that leadership of different armed forces, in fact their commanders hold accountable because this is the only way that sexual violence in this country will stop when you put power leader on trial," she added.
Of recent, the UNMISS latest report unveiled that cases of conflict – related sexual violence are emerging despite an overall decrease in the number of civilians affected by violence across the country.
In its' latest human rights report, notes that cases of conflict-related sexual violence such as rape and gang-rape and other forms of sexual violence linked to conflict increased by 218 percent during this second quarter of the year despite 15 percent decrease in violence.
It discloses that 922 civilian casualties were recorded as result of violence in this period compared to the second quarter in 2021.
According to human rights report, intercommunal conflict accounted for 60 per cent of civilian casualties, while 38 per cent of casualties were caused by government forces and the Sudan People's Liberation Movement/Army – In Opposition (SPLM/A-IO) who are increasingly relying on allied militias to engage in conflict.
"The exponential surge in sexual and gender-based violence is completely unacceptable, impacting most severely on the women and girls. This violence that divides communities and hampers reconciliation needs to end," said Special Representative of the Secretary-General, Nicholas Haysom.
The UN experts calls for the full implementation of peace deal to enable the security sector to carry out the government's primary responsibility to protect civilians.